Chuka salad seaweed is a traditional Japanese dish dietary source of iodine, vitamins and minerals. Perfectly burn excess fats and is considered extremely useful product.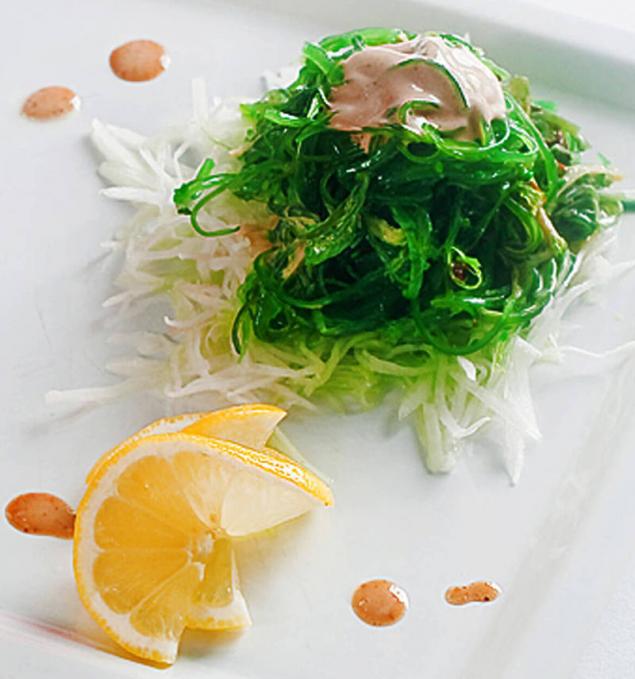 Note:
For Chuka salad use a mix of young and juicy wild seaweed wakame, Kaiso and Kombu, which are capable of concentrating salt from seawater and have a high nutrient content. As a Japanese doctor, we recommend Chuka salad in the diet in winter and spring seasons, when the body especially needs vitamins A, b, C, D, E and K.
The salad contains iodine is essential for normal human development, potassium, calcium, thiamine, iron, enzymes, amino acids and fiber. This combination of substances is actively opposed to the action of free radicals, thereby slowing aging. Positively affects the mucous membranes of the intestines, purifies the blood and kidneys. Increases the amount of fatty acids omega-3 in the body, which in turn reduces the risk of heart attack, stroke, and protects from severe depression. Low calorie salad Chuka makes it a desirable product for those who are on a diet. Energy value: 58 kcal/100g.
There are no specific contraindications, however, those who previously did not consume the algae as food, we recommend for a start be limited to small amounts. This salad flavored with sesame seeds, sesame oil and finely chopped hot red pepper, so I do not advise fans of the East to include in the diet Chuka salad hypersensitive to the components.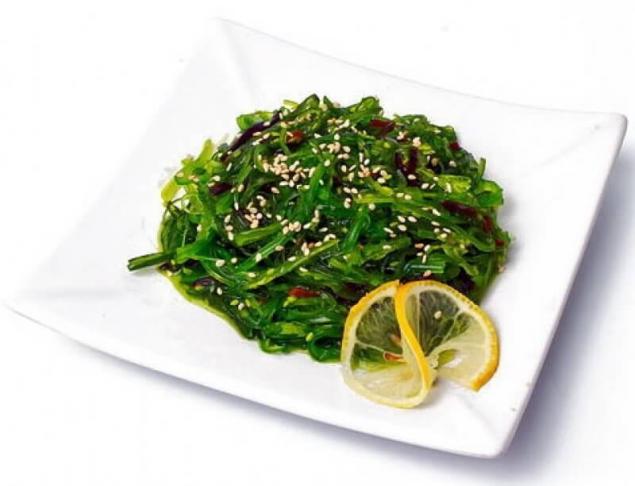 INGREDIENTS
Chuka salad 180g
lemon 1pcs.
sliced almonds 30g
walnuts 30g
vegetable oil 60g
salt
sugar
mustard 10g
sesame 5g
METHOD OF PREPARATION
For the sauce grind in a blender nuts, add the vegetable oil, mustard, a little lemon juice, add salt and beat with a blender. Put the salad Chuka in a bowl, sprinkle with roasted sesame seeds, garnish with lemon. Bon appetit.
published  
P. S. And remember, only by changing their consumption — together we change the world! ©
Join us in Facebook , Vkontakte, Odnoklassniki
Source: gastronom.ru/recipe/26958/chuka-salat-s-postnym-orehovym-sousom-konkurs-orsoten