The main meeting, which should happen in the life of a woman before marriage is a meeting with yourself. Only that can help her not just to marry, but to choose the right person, and correctly through all the stages of a relationship.
Until you are whole, men for you are only a mirror showing your inferiority, psychotherapists, pain points, issues, traumas, and tragedies — anything, but not partners in the journey to marital happiness.
While you're waiting for that some man will come and will make you finally happy, all relationships will end in disappointment. Because no man in the world is able to make an unhappy woman happy. Especially on long distances.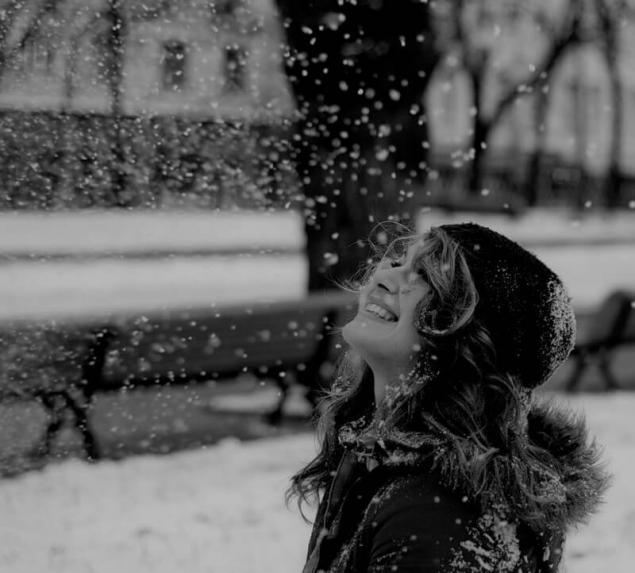 Until you understand and know yourself, you will not be able to build relationships, you'll either fish-fish which is expertly adjusted, but has no or a hard dictator, who will attempt to crush the man under him and impose their rules of the game. Neither in that, nor in another case, family harmony will not work.
While you're trying to please everyone, even at the expense of your own integrity, you will lose the chance to be truly loved.
Because men love women in a holistic, internally fulfilled and happy. And kept their own flavor.
No sane man does not want to seriously invest in a relationship with a woman in his life with you never met. A woman can use, can it to abuse, it can be ignored, it is possible to forget, it is possible to broadcast noodles on the ears. And of course, it is possible not to take responsibility over the years. She can endure, accept, understand, and even excuse you come up with.  
Because she herself knows and understands. She knows what she wants and why she need all this. She herself is afraid and spent his entire life running from the pain that's inside. She can pretend and look and not be able. And marriage for her is an escape from myself, trying to get rid of loneliness.
It seems that it is the panacea that will change her whole hard life and give her happiness. But no.
On one date the man can cheat, you can show him an interesting, multi-faceted and knowing to itself the price. And it is very hard, the man said because all the information not with your words but with your gestures, behavior, eyes. But even if the first time you get it, then after a while it will feel like you are actually a treat to yourself. And he will treat you accordingly.
Today, women for marriage are ready to deal. To make your body beautiful as in magazines, behave as written in clever books, by all means to achieve his attention and suggestions to attract the attention of your body, to live a civil marriage, to have sex after the first date. But to the main point – that is, meeting with yourself is not ready. Exactly. It's kind of like once, there is no need for too long, and how to understand that it will provide you the marriage?  
If you want to get married, instead of the goal "rather find the right man to put a ring on it" is better to set themselves a different goal: "meet with yourself, learn to open your heart, be happy for real now." And you will be surprised with the result.
By such women men are not. But by exactly will be different infantile comrades who are not ready to create a family, those who want to use women. Once inside they feel that there is nothing a woman can not give that their presence here is unwelcome and will not bring results. That pass — and thank God!  
Because happiness, as they say, especially when those who don't fit, don't suit you.
While you yourself interested while you thatitis loneliness while you're chasing the groom in a veil and wedding bouquet, the result will be the opposite.
Although — in theory — married-you can be in and out, but where, for whom and from what perspective? And how long it will last?
If you never bored alone, if you have a lot of interests, Hobbies, sources of happiness, relationships (not men!), big and open heart, in order to be one, you need to try very hard. For example, lock themselves in distant and high the tower, where no one will find your peace disturbed. Or knowingly to abandon the marriage.  
The first novel, which should happen in every woman — the sooner the better — affair with myself. Real, exciting, long lasting, multi-faceted, full of romance and love.
Love is action. The more you to take care of yourself, invest in yourself, to get to know yourself and discover all the things that you already have the adequate will and your self-confidence, and the easier the relationship will be built — including with men.  
Instead of having to endlessly search for a man, try to find myself in myself. This is where the real quest and adventure!
Instead of waiting for love from a man, try to learn to nourish myself with this love yourself!
Instead of having to wait when you will look, start to do it on their own, become truly well-groomed, loved and wrapped with care by a woman.
Instead of having to wait when you need someone, try to become the most necessary and important for myself.
Instead of looking for someone who will dedicate you all his life, start with yourself and regain your own life.
Instead of waiting for someone to make you happy, become happy, because happiness is always within you, and other people only reflect it.
A woman to be alone can't. I know by experience of hundreds and thousands of girls who write us letters. Only if very much want and will do everything possible to ensure that yourself — so wonderful — no one to share.  
Deep and harmonious relationships can only exist between two holistic and happy people, individuals. And mental disabilities, seeking support, second half or the solution to all their problems in another person.
Yes, a man may become a powerful stimulus for change after marriage. But how long will it last if you do so and continue to search for salvation from the problems and loneliness?
Unmarried women, you just do not look back and not out there looking! Stop to look around in search of the Savior and the source of happiness! Look into your own heart, take care of it General cleaning and find meaning and strength, and love!
Use your freedom to good use – not in pubs and discos run, but inside his heart blockages disassemble, find a hobby, get creative, have knowledge of family relations on the other side, cook learn, finally.
By the way, exactly the same is true for those who are married but not very happy there. You just missed the most important stage of relationship building, for which a second person is not needed. It's never too late to go back a few steps back and catch up!
Author Olga Valyaeva, from the book "How to marry"  
P. S. And remember, just changing your mind — together we change the world! ©
Join us in Facebook , Vkontakte, Odnoklassniki    
Source: valyaeva.ru/glavnaya-vstrecha-dlya-kazhdoj-zhenshhiny/