To begin with, marry, of course. Sometimes.
But the age difference in the opposite direction, that is, when a man older than 10-15-20 years is far more common than the reverse. Many times more often. Such statistics.
In the West this difference (when the man is much older than wife) is less common, and in the East a lot more often, so Russia still remain between the two, traditionally.
Let's agree that any options when their population is small, absolutely any (except for life-threatening and health) normal. They need to diversity, variation patterns. When some version of misalliance (a big difference is age misalliance) is frequent, it means the social trend that can be seen.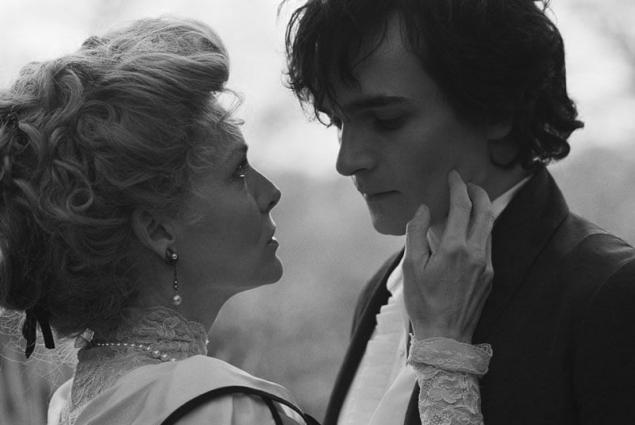 It turns out that the trend of "young wife older husband" to our actual seats, but the tendency of the "young husband — a middle-aged wife" — no. About examples of Alla Pugacheva, Nadezhda Babkina will not. Though why can not we? Just the same, and we will continue.
This here is the trend: why men are often attracted to the very young, and wife to the young almost never, many women are very outraged. They are in this villainy some see. Injustice. Or a lie. They say this does not happen, it is a myth.
In fact, it's still not a myth, and statistics. Though it does not always happen, but more often than in women. Women in our country to re-marry the same age (plus or minus 3 years) or older men.
With regard to young men, much younger (10-20), with them women for long 35-40-55 meet without obligations, occasionally even living together, but married only rarely. That is the reality. And let's look at what explains this situation.
Explanation shocking. Women do not want.
They want theoretically, but practically no. Want speculative and subject no. That is, when the envious take why an ex husband or just some guy of the same age married a young girl, they also want. The eyes become small, and hurt, like someone's age does not interfere, but someone interferes.
But it is only "fair", but in reality, when a young man falls in love with an older woman (and that happens often) on the part of the woman begins: "it's not serious" and "Yes, why he gave it up, sucker, I'm not his mother" or "still nothing happens" and the wall of the women, about which the intentions of a young man fast break.
Women love to talk on the Internet, that old fart does not need them, but resilient a young boy with muscular ass, with a good erection, this is what you need. But really, most of these women either stud male peers thus trying to insert, mirror their chatter about girls with an elastic ass, or talk very theoretically, and in practice will agree on a maximum of one-time sex with a boy. If you do agree.
And then begin the boy's brain with questions: "what have you got to offer me? You can give me, besides a member? Why do I have to meet you on their territory? You're just comfortable with me, right?" (As if have to be uncomfortable). Well, there is nothing the boy to offer her yet, Yes. And territory he does not, he lives with his parents. He and the boy or very young man, not earned in the territory and to the woman to give something, but himself.
And he is also aware, so don't argue usually.
He live off women not planning to marry her and move into her apartment, its contents is not torn, he wanted to be a "man" like him that inspires society to be a man, that is, contain your woman, at least invest in a total budget of more than she does.
So boys, do not rush to pull older women in a serious relationship, even if they liked very much.
But "liked" the deal. Imagine that there's that brutal handsome gay. Sympathy immediately evaporates, right? When likely to develop the attitude of zero, the mind is not in a hurry to waste energy on desires and plans. She starts to collapse.
With older men and young girls, nothing like this happens. She comes in on his territory, can stay there and no it will not make the brain "And you can give me? And I you, mother, to pick you up from work, make herself come and buy my car!" No, a grown man and a young mistress to bed in their territory and food to share and even work on the car will gladly take it, and no question on the fact that he doesn't want her to spend money is material, will not arise.
And the woman to the young guy there. Right there! And before these questions arise in the mind of man. They say that I can give her something? She's not supposed to be my mother, she is a Woman. And about the girls and more adult men, and no doubt such. Papic? Well, Yes, Papa, and why not? It fits into the tradition. Okay. So both parties of such a relationship feel comfortable.
Look at this issue carefully.
Although women say there is something about the young body, erection and smooth skin young male, but the value of all this for them is very small, actually. Less than anything else. Casual sex most women are still not needed, not interesting, is that a very short time.
A relationship with a man who can give nothing but sex, women don't want.
So few women youth men, they want another woman to feel" that is in any case not to invest in a relationship more material, I less. And men for them that want to, or feel very uncomfortable.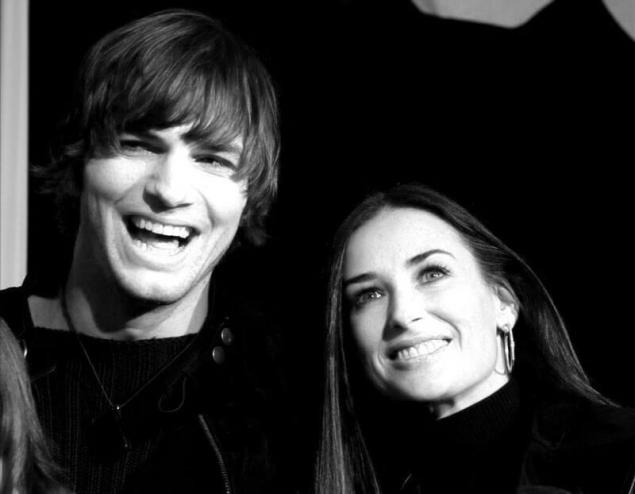 Even so this is the notorious "pay for itself"
. Men against it, because literally feel rejected if the woman with him, but pays for itself. This means that she's just despised him, but otherwise would have expected him to material investments. It is a tradition. But traditions change when changing economic and social balance of power. While this bias is clearly towards the "male-breadwinner", which means young men don't need women, well men do not really want to "feed" those who are older. If a man in the role of his father, the woman — child, and therefore younger.
The more independence of women will grow, the more everything will change. But first, women no longer expect to pay for them in a cafe necessarily, first, men cease to feel it as our duty, and only then women will really start to appreciate something more than a man's wallet. Then they over young to marry will begin. Sometimes, of course. More convenient still to marry peers still, in all respects, the difference is less. And this model in case of equality of genders is most relevant.
In the meantime, get the following picture.
Traditionally, in addition to sex and household some leaving the man nothing of a woman not waiting
. And with all this to cope and a young woman perfectly, so it can be considered for the role of wife. All the advantages that older woman sort of like not very relevant yet, so it is reasonable to offer to meet young, and once a woman gets caught up in a relationship and in love I mean, she almost immediately wants to go to the registry office. And it is also a stable pattern yet.
Divorced women are all different. Seeing the interest of the very young men, they immediately think in a panic "Alphonse, Alphonse," and the man pick themselves among those who "will take of the problems on themselves", financial problems and household (repair, house, etc.).
Fortunately, couples where the man is much younger getting bigger. This is not such wild nonsense as before. And divorced men are increasingly seeking exactly the same age, saying that to educate a child does not want to communicate with equal personality. That is, the bias is gradually corrected. But still between m and M — the abyss.
And women who criticize men for attraction to young, can offer young men the same as men offer the girls: a trip to the sea for its own account, for example. The demand will be. But surely in such circumstances, women have a young friend do not want to. Because I want to eat fish, and everything else. That was a very young but successful man who can spoil his girl, who over his 15 years. But it does not happen.
The question stated in the title has a simple answer. Men are not sickened by the role of a wealthy man in the relationship, even like it sometimes, but women the role of mothers is almost always abhorrent. So women looking for same age or older, mostly. While men of the same age or younger. That's all.
Question to women: if You are over 35 (or just pretend), what do You think about a relationship with a man 10-15 years younger? Imagine this theoretically? Maybe the experience is? What are the pros-cons?
Question to men: what holds the interest of older women (just not 5 years, more)? Maybe had or have experience, positive or negative? published
Author: Marina Komissarova P. S. And remember, only by changing their consumption — together we change the world! © Join us at Facebook , Vkontakte, Odnoklassniki
Source: evo-lutio.livejournal.com/253080.html