Self-sufficient man
— a beautiful phrase, isn't it?
So beautiful that every woman believes in mandatory use when describing the future father of her children. If the word "sustainability" is synonymous with "happiness." And if a man can be free to bring him, and the marriage with him one hundred percent will be successful.
It is interesting to observe with what respect women are looking for these males. If you look closely, you can see the process of their imagination. In just a few seconds in my head women paint their future together in great detail. Always wonder what force is "self-sufficient man".
And how much of the meaning women put in this criterion. That's only when they are asked to expose it and to talk in more detail, for some reason it enters into a stupor.
Or did not want to talk or really can't. You don't know how.
But still continue to repeat that self-sufficient man they need. Only here the fair sex cannot understand what
more they say about it, the more you alienate men.
It is only at their request the men are trying to become in all ways self-sufficient.
And become.
In consequence, their independence is tied for first place, and it has, as a significant addition — a woman
.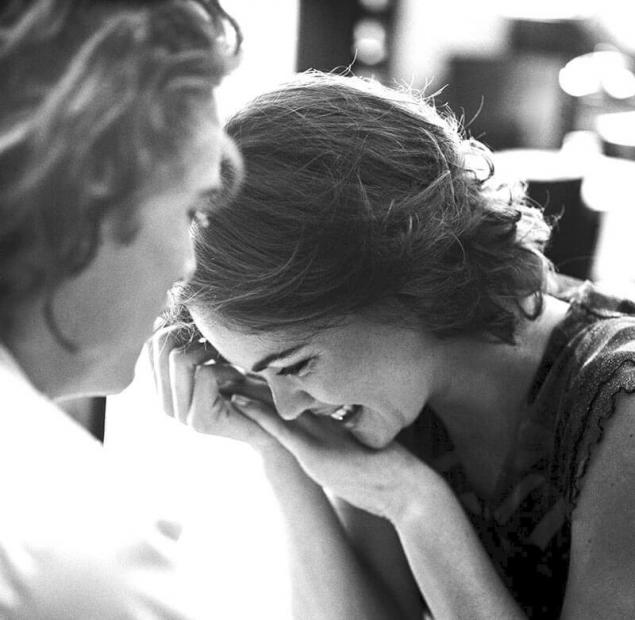 Such a description is self-sufficient men clearly represents neither one of the women, if you exclude the unfavorable side. What else should I understand about self-sufficient man:
1. Self-sufficient man ceases to be confident in himself and his opinion,
therefore, the woman should be prepared for failure of fulfillment of her desires.
2. He is the master of his life, so no one will destroy this government.
A woman is obliged to obey.
3. Such a man makes no attempt to prove his innocence.
Any disputes to be below his dignity.
4. Not have the habit to lie and to hide their feelings.
If you don't like something, try to correct to say so.
5. Respect yourself and your work.
Do not allow a woman to belittle his dignity.
I in any case did not want to show this type of men with no positive qualities.
I have only tried to argue
the undeniable dependence of women from self-sufficient men
. To remove the illusion of perfection these men and ease in dealing with them.
So those women who think to relax, resting on the shoulders of the men in all household and family decisions,
give him control himself.
Agree ladies, not all of you are ready to such turn of events. All you imagine life with that type of man, as a freebie, carelessness and absolute freedom. So it is necessary to revise views on self-sufficient man again.
Next you want to talk about the men that women are trying in vain to avoid.
Such men cannot be called as something unique. This type, saying nothing, asking for help. Of course, only from women. Of course, these men therefore considered weak. Just say — in vain. Their broken state, the uncertainty and perplexity simply push. Women in these see the inevitable end, doomed to failure.
Such men themselves are unable to cope with his life, the responsibility for another person will bring them straight to the grave. Women love to put on such a label of "hopeless". Because their society teaches.
The school dvoichnyi and troechniki have the same status. Addicts have the same status. Disabled and sick people just fall under the same category. It is always easier to leave such people alone, and the forces are better directed to those who are not costly. But still no one saw what heights we achieve the same worst students in the school.
And all because of the fact that they someone, but believe.
Gave one a chance. This is enough for motivation. I want women to openly ask you to skip past like.
Give a helping hand to men whose confidence trying to bury it as deep as possible. Podariv them that spark, they sajeda fire.
Such a man will never forget your act, he will always try to last for you. Remember,
only the love of a woman makes a man never give up and always leads him to the top.
Imagine that you went to the dump, what do you see there? Old rusty frame from bike, empty bottles, and broken to pieces, scribbled, torn paper, worn-out rubber tires from the car, old furniture, broken toys, cigarette butts, overdue items, torn clothing, but nothing solid.
You without taking anything, nothing individually and even more so the whole pile of garbage...
So it is with people — nobody wants to be with a man, whose soul stuff, strepenne thoughts, lump problems, garbage unrealistic expectations, the mountain falls...
But few people think about what a pile of rubbish, you can do something completely new, unique, fresh, and most importantly your...
One only has to exert a little effort, faith, care, aspiration...
published  
P. S. And remember, only by changing their consumption — together we change the world! ©
Join us in Facebook , Vkontakte, Odnoklassniki  
Source: /users/9425