Quinoa is very tasty, suitable for the diet of wheat. Cook easy, eat well). In salads it is extremely good.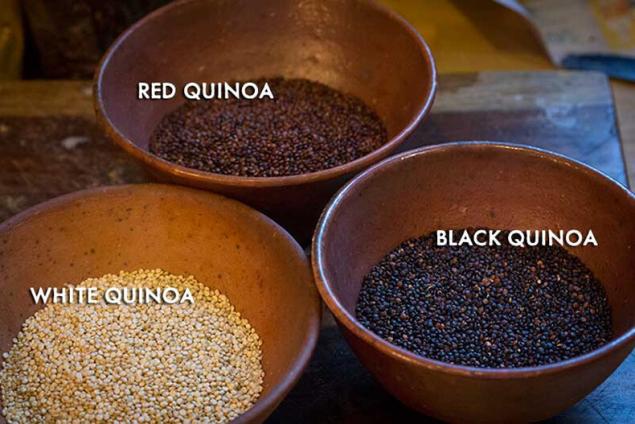 Ingredients for 2-4 servings:
125 g quinoa can replace couscous
3 tbsp olive oil
1 large grapefruit
2-3 small roasted or cooked beet
mixed salad leaves
juice of 1/2 lemon
1/2 teaspoon fruit or balsamic vinegar
flaked almond, toasted
salt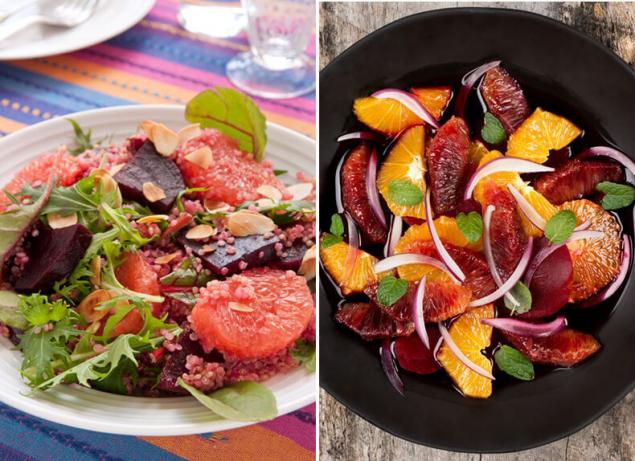 How to cook:
Clean the grapefruit from the peel and each slice remove membranes and cut in half. The juice released during cutting of the grapefruit, keep.
On a heated pan pour 1/2 tbsp of olive oil, put the quinoa to warm them up.
Add 1 tbsp of lemon juice, salt, pour 200 ml of water, bring over high heat to a boil, then reduce heat and cook for 10-15 minutes until tender or according to package instructions. Cool slightly.
Clean the beets, cut into large slices.
Lightly fry the almonds on a dry pan.
Prepare the filling. Mix in a separate bowl with the remaining olive oil, grapefruit juice, fruit vinegar (we had raspberry), lemon juice, salt.
Mix in bowl with quinoa, beets, and grapefruit. To fill the resulting sauce to taste and adjust it, adding salt or lemon juice.
Put on the plate, adding the salad leaves and sprinkle with almonds.
Cook with love!
Bon appetit! published
P. S. And remember, only by changing their consumption — together we change the world! © Join us at Facebook , Vkontakte, Odnoklassniki
Source: zveruska.livejournal.com/37209.html