I live with my solitude for that year. Used to it got used, but sometimes it breaks so that rushing around bewildered, not knowing where next is your life, if here is the impasse, so close to his nose that the smell of lime and damp, cold stone.
But this is all descriptive of beauty, of course. Really lonely to be ashamed. Myself. How is it you are not made to the middle of the life of anyone who I'd call just because afraid?
Elders reproach and I quote, that alone is useful, fruitful, and from it grows a lot. Probably grow out of it great novels, bad poetry, self-awareness and other self-, but most other things it grows into a Bush ugly fears.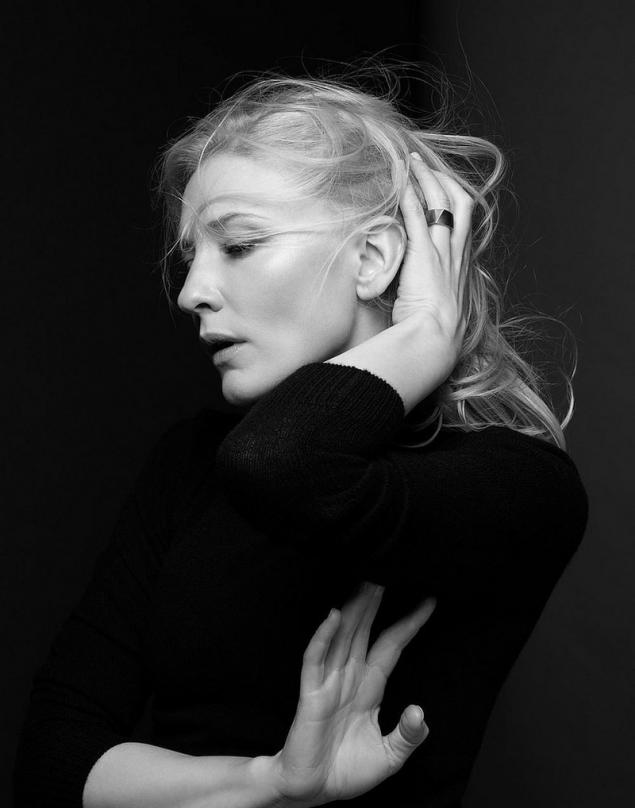 I remember one time.It was the first or second fall after divorce
— don't remember exactly. When the day is not over yet, and already dark. I had only one close friend living in another city, I spoke with him on ICQ and he was very supportive.
I fell asleep on the sunset - there is a sign that you can't sleep at sunset, the forces go, and I after a day at the computer and work — I barely crawled to bed and fell asleep, and then woke up at 12 o'clock of the night in terrible anguish, as if during sleep I was taken to an unfamiliar dark place, and I don't remember anything close to the name.
That night I foolishly put the film, don't remember the name, something about experiments with blood, from the horror genre. Sat on the floor in front of the TV and watch. My daughter was not at home. Quiet, scary, the film is bad, I look over my shoulder, power off no, and then I turned the computer on behind me, turned on the ICQ, if this friend with me and I so reliable and not so scary. He did not know, was disabled, and I began telling him about his pathetic attempts, at least so to feel the presence of someone.
And then I felt it not necessary.
I annealed. Was hard as a Sequoia.
Got used to as "one" and even befriended him. On the one hand, Yes, you do not need anyone, and with another — is independent of this usefulness - uselessness. Don't remember how it is different.
And then, if there's love in you, not the man, but in General to life, you start to be able to live your life in pleasure, disappear, resentment, and questions of "why me", and at some point, you easily understand that it is your choice. Well, because nothing is stopping right now to have an affair or even marry, but all is not what it not worth your peace and will.
When you become really, without fools, happy and satisfied with my life
— and I do not much, in General, it is necessary — here and all sorts of crazy things happen.
You're open and smile to the world? now try to smile at anyone.And here you understand that you are disabled.
After all those wars you love in the ruins, wounds and bleeds you from every draft, like after influenza. You just removed the shell and bask in the sun. Above you flies the flag on which is written: "Go all in ...".
I will never allow myself to get into relationships where I feel unwanted. Relationship? No plans and no names. Only today. Long out of breath, need to breathe, getting scared: don't tell me words of love, she will still die. Don't need to be good to me, I'll get used to it, but I can't.
And you hurt first, because you can't stand even a hint of private pain. Your disability is that you forgot how it is different. And I don't want to remember.
Well, if you meet a person whom you just need. Well, that's just, need.Itself is needed. You.
Not someone you naively replace because of inaccessibility of the woman, because she's in another city that night.
Who has plans for you, kinds who understands the shells, armor and snake skins, and force you to take them off.
And you're a long, long time after that even going to ask and demand that he left right, left you alone, because you're already used to myself like this and know what to do, and by yourself're not accustomed to.
You keep ready the phrase: "let's get it done" and ready to exhale, just that. You don't know where the danger is waiting for her around every corner, have you already forgotten how it goes "relationship", and most importantly — you don't believe in anything.
You're always bumping into that corner, where is your snake skin on the seat?
And just that - grab it to slip away in its usual night forest. If this thrust man loves you, he will understand your fears and will not burn the skin. I know these stories, it happens, but rarely.
The Vasilisa tale, disappeared every night. But the day she loved her Prince, baked him cakes and all kinds going forward, though, maybe she was scared too. Suddenly he's not a Prince, and a fool, and goes secretly to the yard the girl? If he was a little patience, she would quite you and her skin and lay idle until the end of their happy life. But he burned her, took her retreat, leaving one-on-one with only one version of events, and are vulnerable to her fears. Besides, in the forest at night she probably had an affair, came to himself or just sitting over the water, Napping and witchcraft. Who knows, but she needed it.
... And if not, you're going to meet a bitter person, what then?
Then again, you need to somehow survive the fall, and by January (skipping December, with its scary New year) will be easier. You're in pieces, remember what you used, and especially well recall the spring when you're once again became open and happy, and still single.  
Don't throw yourself!If the third husband beats on the face, then it's not her husband...
You have a beautiful girlfriend, each with its own good or not history, they are afraid of relationships, afraid of pain, afraid to look stupid or become unnecessary. You're not afraid of anything anymore, because you don't want, you feel good today, you're all there, including fresh, brilliant after the spring molting snake skin.
Frankly, it's the only thing you have really. And it is a sad fact on which you should consider. published  
Author: Yulia Rubleva
P. S. And remember, only by changing their consumption — together we change the world! ©
Source: ulitza.livejournal.com/21572.html