The cake and candy "bird's milk" can be found now on the counter of almost any grocery store these sweets for a long time and dearly loved by us! Unfortunately, the taste of their now significantly different from what was remembered when the trees were big...
Cake "bird's milk"
was used at that time wildly popular, and raced all for "real"! And it was prepared according to a patented recipe, developed by a group of craftsmen under the leadership of Vladimir Guralnik in the pastry shop of the Moscow restaurant "Prague".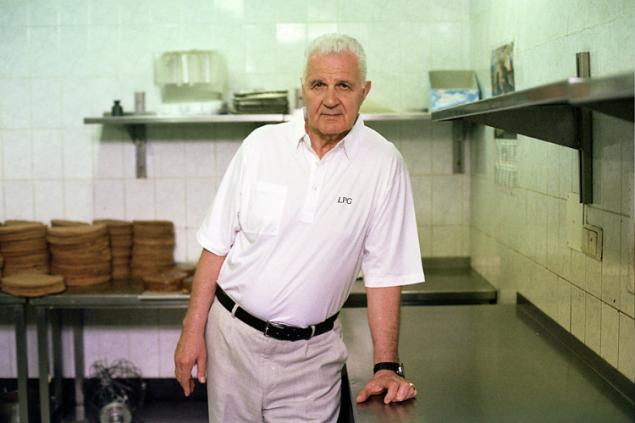 It is not surprising that the wild popularity of the dessert has spawned abundant cooking options: "bird's milk" started to produce all and Sundry. Enterprising Housewives also did not stay away from notebooks in the notebook corresponded recipes for your favorite treats, modified, supplemented, improved...
"Website"
offers to prepare
"bird's milk" with the cream of wheat Farina
. Though its recipe and is slightly different from the one that made Guralnick with his team, he is so tender and delicious!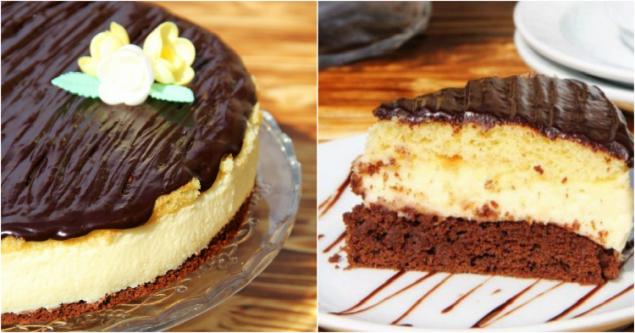 Cake "bird's milk" with managingagent for the test
160 g of wheat flour
200 g of sugar
130 g of butter
4 eggs
40 g cocoa
12 g vanilla sugar
12 g baking powder
2 tbsp milk
a pinch of salt
Ingredients for cream
800 ml of milk
130 g semolina
300 g butter
150 g sugar
1 small lemon size
The ingredients for the glaze
80 g sugar
50 g of sour cream
40 g butter
30 g cocoa powder
Cooking
Eggs, combining it with sugar and salt, whip with a mixer. The mixture should turn white and increase in volume.




Whip softened butter, add the sifted flour and baking powder.




Add the egg mixture and carefully mix everything with a whisk.




Divide the dough into 2 parts, 1 of which add cocoa and mix. Another part of the test leave it as it is.



Baking dish lightly promail oil, put into it the dough of one color and bake at 180 degrees for about 10 minutes. Then in the same way bake the cake a different color. Readiness check with a toothpick. Cakes leave to cool.
Prepare cream cake. In a saucepan pour the milk, add sugar and semolina, stir and boil on a slow fire until thick. Then remove the porridge from heat and leave to cool.



Lemon wash, take off his peel and squeeze juice, butter to cream and beat at high speed for 5 minutes, adding the zest and lemon juice. Put the butter mass with semolina and blend again until smooth. Supposed to be fragrant, thick cream.



Assemble the cake by placing the bottom of a split form a dark crust topped all the cream and covered with a light crust. Gently push with your hands on the top half and send the product in a refrigerator overnight.
To prepare glaze, combine all ingredients, included into it, put on medium heat and boil, stirring to dissolve butter and sugar. Look how shiny and smooth out the icing in the end!



Get the cake from split shape and cut already cooled glaze. Place the dessert for another 30 minutes in the fridge then serve it to the table!



Certainly you also have your recipe for this wonderful cake. However, it would be great if your
culinary Notepad
added another option of cooking, and you share it with your friends!
The author
The editors of "Site" Is a real creative laboratory! The true team of associates, each a specialist in their field, United by a common purpose: to help people. We create content that's really worth sharing, and a source of inexhaustible inspiration are our favorite readers!