As part of the running in 2010, the project "Two days at the agency," the site editor Xenia Lukicheva visited Instinct, one of the most interesting and attention-grabbing agencies Rossii.Kazhdaya new job Instinct is a heated debate in the professional community, and most often repeated phrase in these disputes "Instinct is not the same." In the agency also continue to believe that instinct is still one, but has grown substantially and now often have to deal with other problems already.
Instinct Agency was formed in 2003, "spun off" from BBDO Moscow. The decision to create within the group of another agency was due to a desire to maintain a competitive business, and the need to have a team, "sharpened" under the Russian business. Well, by the time all the major advertising holding companies already had their own "local" agency, for example, native speech at Leo Burnett. Not to mention the people who have grown activities in the agency network and would like to further develop and new tasks for themselves.
The new agency was to operate entirely different scheme than BBDO - faster, more flexible, able to find solutions in nontrivial situations where there is more than enough to work with local clients that require immediate problems and making quick results. Russian companies have local value almost never happens two to three years to bring a new product to the market and the market share of product calculated modest figures after the decimal point and zero, they are not interested.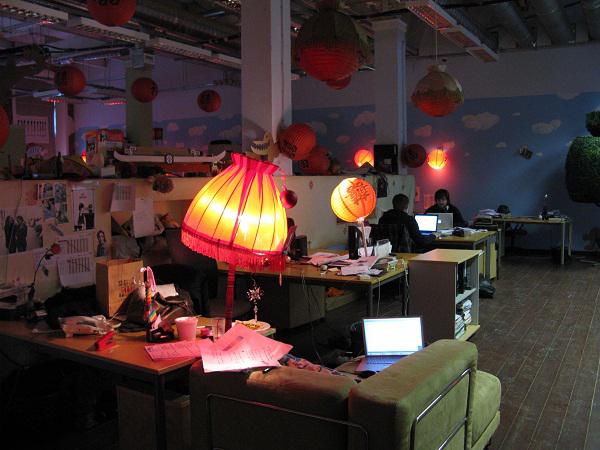 Of those who built the Instinct from the beginning almost 8 years ago, the agency there were only 4 people, including Anna Itina, Corporate Strategy & Business Development Director:
"Local business tougher, it requires more professionalism from the agency and quicker thinking. Therefore Instinct sent initially "senior-people" with a certain temperament. I also worked at BBDO, when I was invited to go. I am skeptical of this proposal (laughs), but Lutz knows how to choose his words. He said, "There is an opportunity to make their dreams agency. BBDO - as a big ship that sails itself and floats. No, your contribution is important of course, but priiintsipe, the ship will sail without you. A new agency will all depend on you. " And with this feeling we -primerno twenty people, among whom were World Petrova, Luda Bausheva, Sergei Vladimirov, Natasha Yasonova - and went ».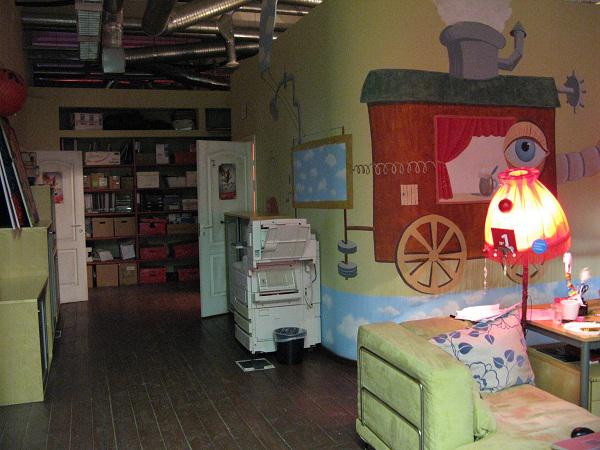 The first years, of course, evolved not easy. The large agency clients have been at the beginning of Beeline, Nidan and IKEA. With the Swedish furniture-instinct still works with nidanas relationship ended literally just (reasons below) and Beeline monster had to leave after a year in BBDO. Huge Telecom client took away all the power of a small agency, time and nerves. Mother agency has offered to take the creative services of Beeline, and instinct, though aware that the foundations deprived of its budget, did not mind - it was too exhausting. And so we had to with all possible zeal to seek new customers.
The result is such that only 20-30% of the agency was so-called "contract business", that is, customers who have entered into a service contract for a year or more. But everything else - projects. That is "the guys and make us one campaign».
So they had to tear the British flag, loudly declare themselves doing notable companies - at least to a potential customer in response to a request to call in the tender did astonished eyes: "Do you, in fact, who are?»
Over the years, the situation has changed, and has 80% of the budget are "contracts" and only 20% - projects. The requirements call without reminders, and often come without competition.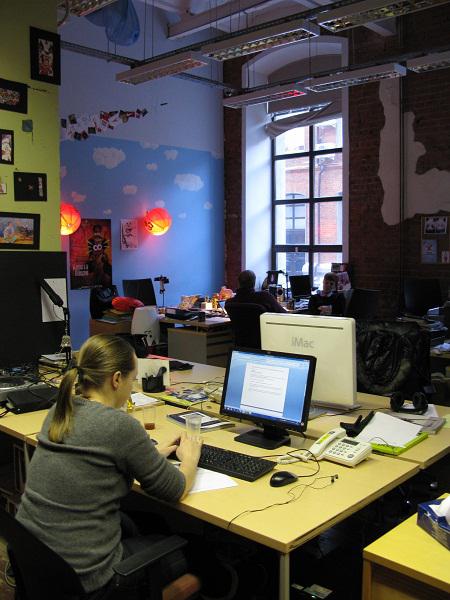 Anna Itina: - I tried to articulate for ourselves the difference between BBDO and instincts. There are two people - one from a wealthy family and the other of the poor. The rich, of course, too easy - money imposes a great responsibility, and social point of view and from a financial and professional. But the poor harder to achieve success, and it generates a certain quality of character in each of them. That instinct - from a poor family. (laughs) We've always had to fight for a crust of bread - we did not have a name, we even within the holding was seen as some kind of second BBDO, which give all the slag that large BBDO is not interesting. And we have this terribly motivated - "we'll show you».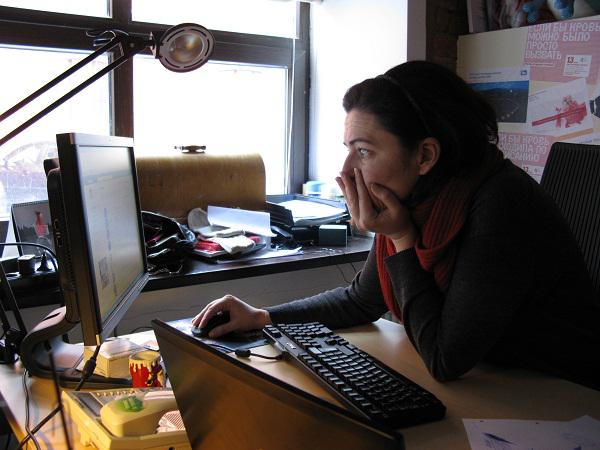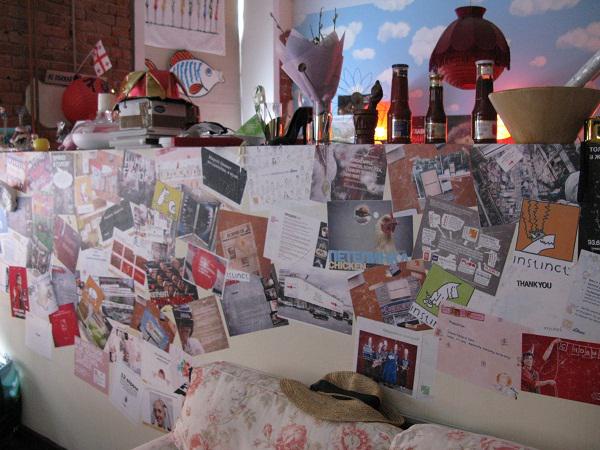 Instinct for 8 years, has become the largest creative agency BBDO Russia Group. Many people know that BBDO Moscow, as a huge agency practices division within disjoint divisions - Red, White, Black, recently appeared Touch, as well as separated Agency Contrapunto. Number of employees of each of these units are rarely more than 30 people, including accounts. The Instinct front office today employs 73 people - Creative work in nineteen twenty-one in the Customer Service, ten designers, strategists, six, five men and two prodakshene in "business development". And this is an incomplete state.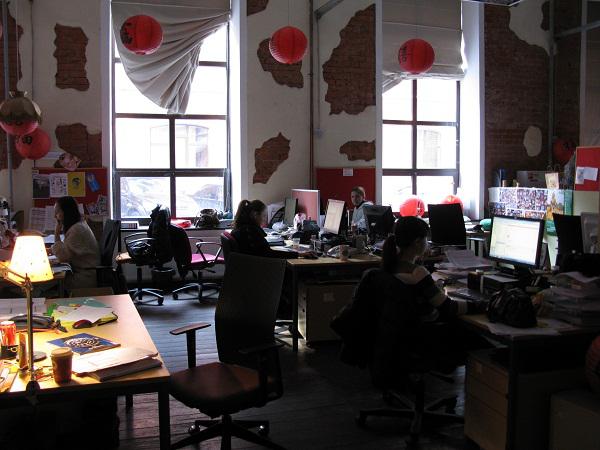 The Creative currently six vacancies. And six more in other departments. I did not even ask the question, "There is a belief that the Instinct and other large well-known agencies do not even get an interview. Is it so?". Anna Itina and CEO Julia Gubin agencies themselves have brought up the subject:
YG: - We have hard to fill the agency "quality" people. Because we do not need those who need to network agencies.
AI: - For example, when HR of BBDO says: "We have a girl-account, it sobesedovalas to Mars, Mars team sooooo liked, but something was not grown together, and so I want to offer it to you, "for me, it may sound more like" do not take it. " Because the other system. I'm not saying that we do well, and they badly. It's just a different approach.
YG: - There are people who work comfortably where network business. When there is a specific problem when you explained everything, when you know a year in advance what and when you do that. Moreover, you are there you realize that to some creative problem you can go only after 2 years.
AI: - And there are people who is uncomfortable that just need a result, all the time needed activity. Our accounts are often forced to look for creative solutions as we go. Art is not the meaning of "creative", and how to solve the problem of how to formulate it all! It is little more than "Challenge". There are people who need constant Challenge, and they see it as an incredible high, and there are people whose situation where the client does not know what he wants, enters into a stupor.
YG: - I am the way, do not understand when people say that to us not to get to the interview, we never answered - such celestials. We always reply, always meet.
AI: - I was the only one angry fellow even Odnoklassniki found, wrote to me, I told him, offered to send its portfolio of Romeo and Yarik. Another thing is that the portfolio he was ... inappropriate.
YG: - We take people and even without experience. If only the man was "our" understanding and burning eyes. But for the creative, of course, need to make it a portfolio, even for small clients. But we are looking for like-minded people everywhere, and among his colleagues and among customers.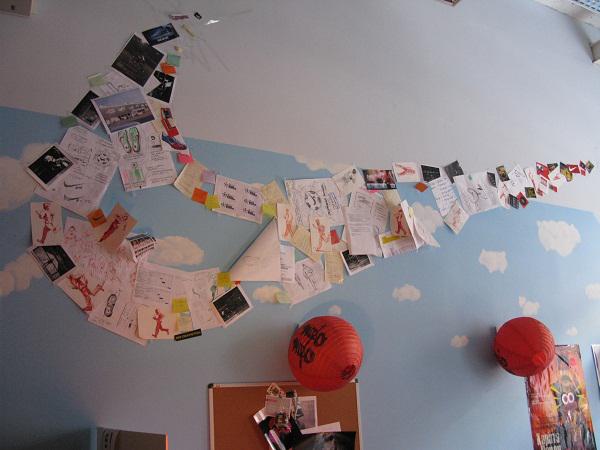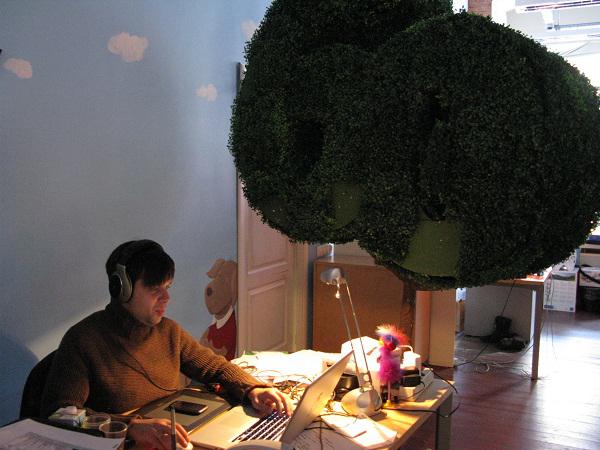 AI: - Partnerships - is crucial for us. Happiness is when you realize that the customer is not "our" at the stage of a new business. Sometimes I come after a meeting and say, "Yuille, everything is fine. Basically. We are even able to win the tender. But this is not the client, with whom we can work. It is not clear how to work with them because they all see the situation differently, the scheme of interaction, and so on. " All this will lead to the fact that we have three months to be unmotivated creativity and the customer will not be very happy and start to express their dissatisfaction. After six months we will have enough broken relationships, and at best will live until the end of the year, when the client will announce a tender in which we do not go.
My role in new business is including determining whether our client is either not added. I honestly customers say: "You choose your own agency, but in this case we choose our customer, because only then will the result." We are not interested in working with the client for six months or a year, so he then left. Firstly, he will leave unsatisfied with the results that he has achieved by working with our agency. And secondly, he does not tell anyone ever any good words about us. We better give up in advance, but we take the customer to be satisfied with what we do. And we'll be happy. And the results will be good for business.
There is another very important point. At the beginning of our work is very important criterion of our work was just a creative case, but even then, we have focused on creativity with the business effect.
We are in particular and the industry in general, often criticized: "Doom, creative for creativity." People did not seem to see a causal relationship ... That customer made us the project, and he was dissatisfied with the results of the campaign in terms of business - no matter how he was happy to work with us, what we are nice people as it was fun and interesting to us as it was understood and he knew. But the sale is not increased. He will never make us a second draft, and he's never anyone about us, nothing good to say. And we are interested just in the fact that he came to the second, third, fifth, that he has all of this said. Therefore, for the sake of creativity creativity - this is not about us.
Yes, we want to do creative things that we want to solve common tasks in an unusual way, but we are interested in is the success of the business. Because for us it is - the success of our business. The Tenders indefinitely, we would like to a customer with whom we have worked, he came back to us.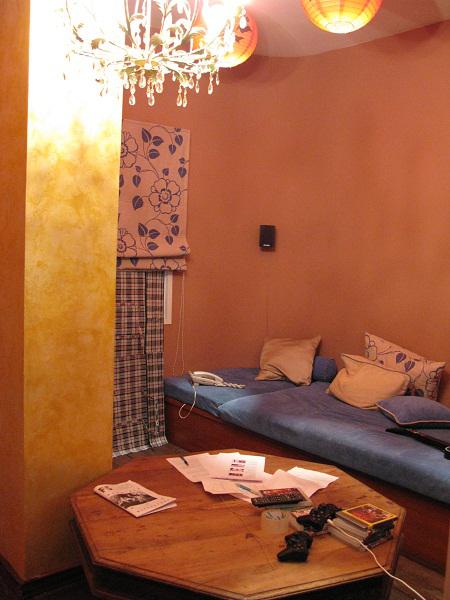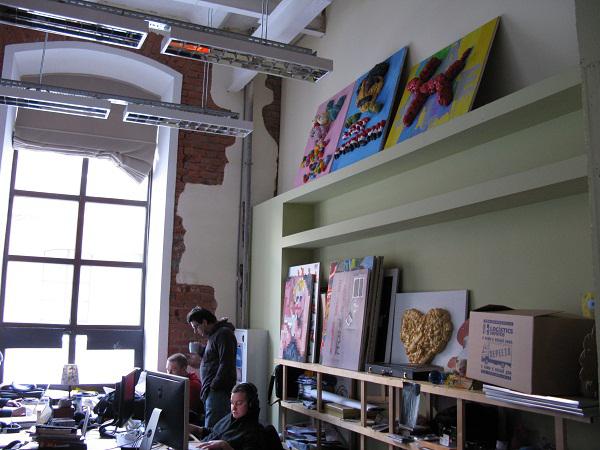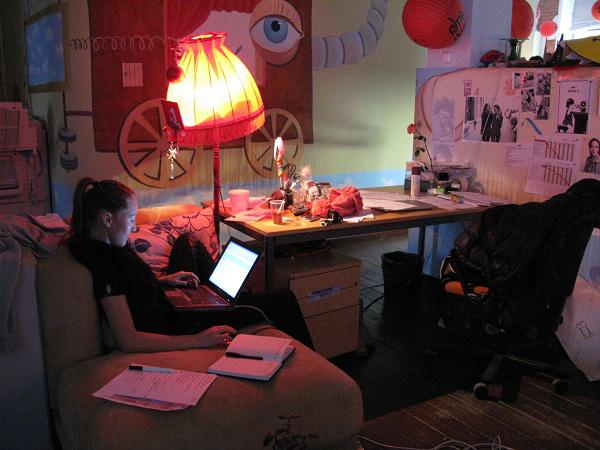 This year, viewers expect very significant changes in the overall picture of ad units - terminated multi-year campaign, which was on our TV one of the most brilliant and humane. And the most famous - who does not know Diana of the rollers "My family." In principle, the campaign for about a year changed its main characters - a grown Diana and her parents changed her new family with a small child and Dmitry Brekotkinym of "Ural dumplings" in the role of father. Now juice "My Family", owned by the company "Nidan" will all be served in another agency. The reason - the purchase of "Nidan» Coca Cola, and brands of the company can not be served in agencies owned by BBDO. The global contract with Pepsi BBDO network separately stipulates that moment, and despite the fact that Coca Cola was willing to make an exception and leave the "My Family" at the agency, which is 8 years led the brand and made it what it is now, iz due to network restrictions do not work.
The instinct certainly regret about the loss, but believe that it is closing the door will certainly open a new.
AI: - often happens is that the relationship between the client and the agency is not terminated at the request of one or the other, and what the circumstances. For example, Intouch we lost after buying the British company RSA Group. The new owners have set for ourselves as a priority for further development of Poland, held a tender in Eastern Europe and Poland chose Ogilvy, well and gave service brand for the network in other countries, including Russia. Local tenders did not even conducted.
Or the story of how we have lost "Eldorado". Came the new shareholders, the Czechs bought a share Yakovleva completely and at some point came to marketing management. We Czechs made a last campaign "Millions of Eldorado." And then we ran into a tough debate as to where to go next. Czechs want to make a clone of M-Video, so white and fluffy, while not having a product, confirming this concept. We tried to convince them that it is not in our creative ambitions. You can not just take a person who went to the "territory of low prices" and without changing anything in the store, he said on television: "Now the European quality, comfort, and" what we can do for you. " A man comes into the store, but it is a reasonable question arises, "What?" Eldorado what it was, is and remains. Do not changed anything at all, except in the areas of communication. It is as if tomorrow Microsoft spokesman said, "We are now Apple».
YG: - We understand, of course, that if this concept to pour money, if we have a large mediaves, then after a few years, the question "So what?" will be lifted, people just get used to the same El Dorado under another guise.
AI: - we offer them a transition period, which would become a bridge to the next communication, but still would be consistent with a product that is now. We propose to conduct a study, because well, suddenly we are wrong, and the consciousness of man to easily accept radical change in the tone of communication without changing the product. It does not grow together.
YG: - As long as they take a very serious investment by media. And at the same M-Video, these investments are much lower. And El Dorado - the master copy - are currently on the way media swotting. We do communicate, and after some time there is almost an exact copy of the movie M. Video. It seems sometimes there is that problem just as well put, "This movie, peresnimite the same, only in the store Eldorado." Under the new year rolls out with the difference in a week, and we can assume that coincided. Quite the overall tone - we made a "generic" in spirit kokakolnuyu campaign about the new year, about joy, about the holiday. And they came a week later the same thing. And the next campaign about sellers at Eldorado came six weeks after our - perfect clone of what we did. And all their financial results - is the result of media artillery.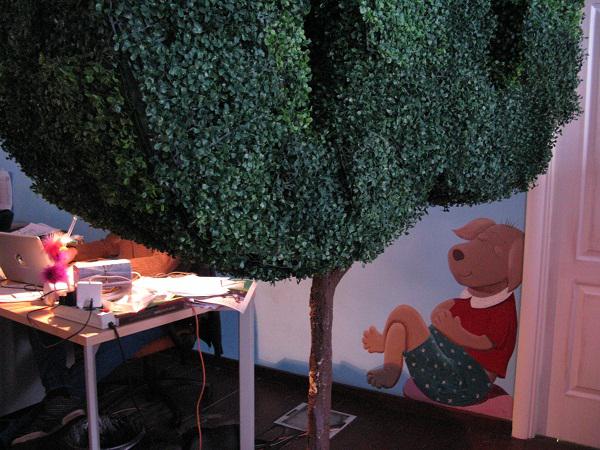 It is interesting that almost everyone with whom I talked in the instincts, with a children's amazement in his eyes told me: "We're a big agency." Apparently, they were in the heat of the work is noticed only recently, very much surprised this fact and to the end it did not believe. While getting used to the realization of their size, gently try new methods of management, build customer care. And still continue to carry out the project after each "work on the bugs" - that could have been done differently, where the work has gone in the wrong direction, what should work on themselves with special care. Right, I think the approach - even in the most successful projects in the most successful campaign can be found flaws. And if they do not seek - Hello, stagnation.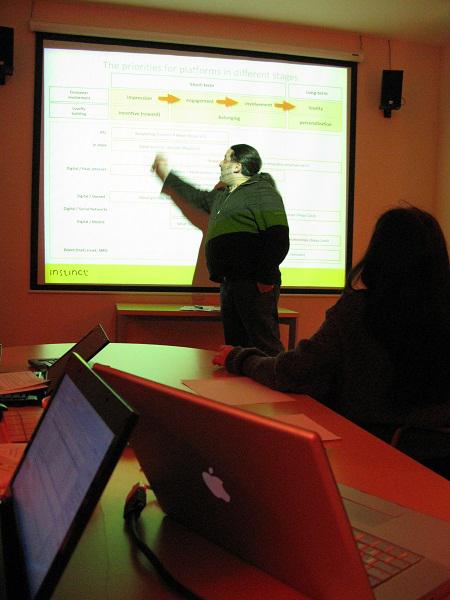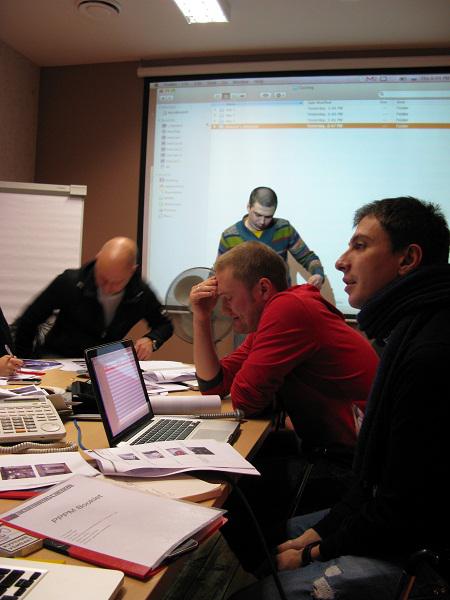 Another principle of instinct, I voiced the top management of the agency - not to present ideas to the client, the implementation of which did not want to do. That is to sell only what you want to do.
AI: - Many how do: bring another option superkreativny, the second is easier and the third - the safest. Naturally, customers often choose a safe option, but the agency at the same time there is a feeling that they have made such a creative piece that traditionally have not been understood by the client. Moreover, the client is a feeling that the agency done, but "we just need now here is the solution." We try very hard to bear customer only, after which we will not be painfully sorry that the customer bought it.
YG: - We rule - then to not be "I do not want to do it." Do not bring what they do not want to do. And if we brought and the customer chose, then do not complain, what could be better - only himself to blame.
AI: - We had a precedent - the campaign Dell, then we got a lot of prizes for her. A series of "enemies of America." There Lukashenko Saddam, Fidel, anti-globalists and their Korean head. This idea appeared in a rather interesting conditions. We presented creative customer, the customer has bought some of the ideas. At the end of the meeting the customer said a phrase that Yarik still remembers: "Have you ever happy?" And everything ... (laughs)
The next day we met in the morning at the agency, began to decide what to do. I said, "Okay, I'm ready to call the client, ask him to wait one more day." Yarik with Roma and the team sat down and 4 hours invented an entirely new idea. They called me: "Now we are happy, everything is there, everything's cool, call and assign tomorrow at 10 am straight." We arrived at 10 am, show the client, the client was ecstatic. The funny thing was after that. I come to the agency, then we had a CEO Petrova Light ... And it's all happened very quickly, it was not then in office, and it someone in the morning showed while we were at the meeting.