Outdoor advertising - one of the most grateful of communication channels in terms of creativity, wit and custom myshleniya.Nikto in this world never undertook to calculate exactly how many channels can be within the category Outdoor, because it is useless. From billboards to bridge supports, from the fence to the grass on the lawn. All that we see around us can be a surface for interesting and unusual advertising. This site contains material of another batch of incredibly steep outdoor advertising.
Perhaps the most effective advertising in the world
28th Biennial of Graphic Arts in Slovenia
Lego-bridge in the city of Wuppertal in Germanii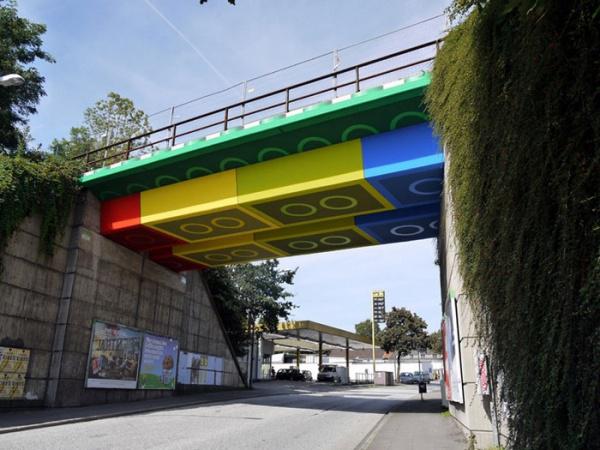 Lego continues to develop the theme of peace building.
Social advertising in Indii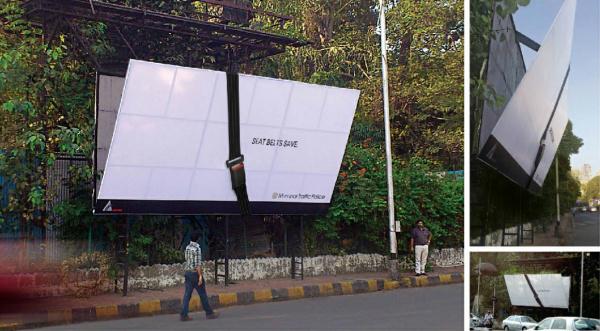 The shield rests on the seat belt.
Tattoo poster Myunhene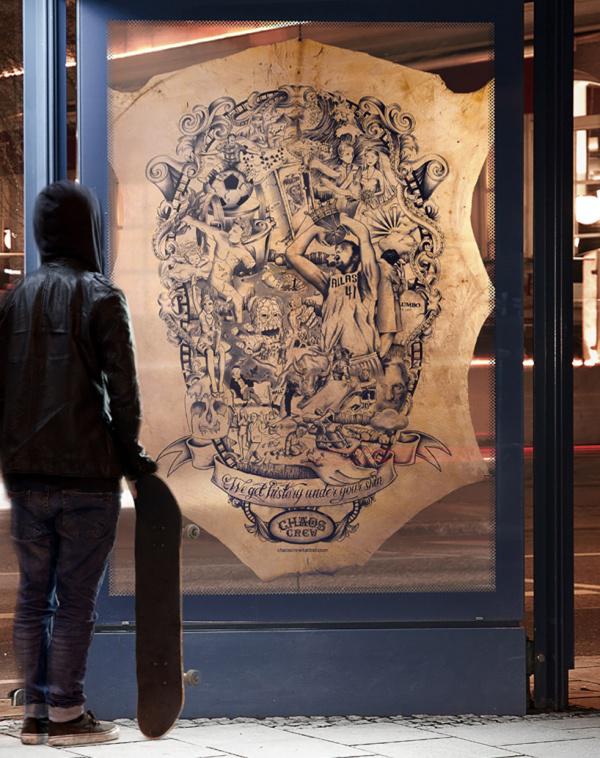 Giant tattoo depicting significant events of 2011, stuffed on a piece of calfskin: "We are tattooed story to demonstrate the art of the tattoo in its authentic form - on this skin." Creative agency Serviceplan.
Fountain Shower Grohe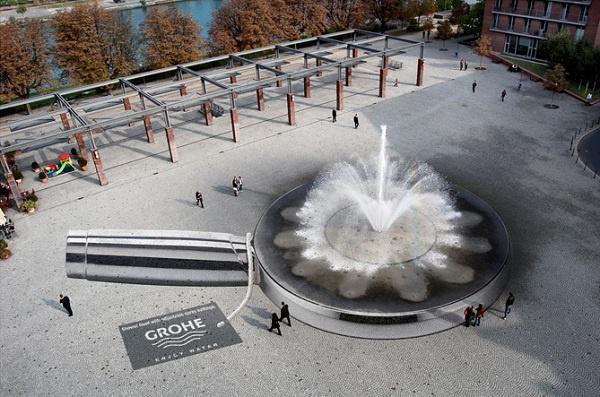 Advertising shower mixer Grohe by Publicis Frankfurt was held under the slogan "Enjoy the water» (Enjoy water) and offered shower heads with multiple modes of the jet.
Threat advertising
Agency Y & R Amsterdam invented place on the surfaces of the operator of outdoor advertising pictures pretty full and not the most attractive guys in the world, which every week got rid of his clothes. The spectacle is not of the charming and pleasant. Striptease in outdoor advertising was accompanied kopilaynom "The sooner you place your advertisement here, the better».
At a time when the mind of others threatened to collapse and failure - the hero of the campaign clearly held on to the pants - the salvation yet come. At the kopilaynom "Phew! Thank you, Radio 2 ».
Creepy bowling
The most famous German television the horrors of 13th Street invited artist Olivier Paas (Oliver Paass) paint bowling balls. Balloons in the form of severed heads were placed in several bowling centers in Germany.
Sex gorode