How many times told the world: social security and a comfortable work environment are becoming increasingly important for employees. This is especially true "echo boomers» (Echo-boom, they are the same generation Millenniars, they are the same Generation Y) - people who in the past few years ago announced that "further action will we," and play an increasingly important role in the most different areas of work. Members of this generation are not particularly concerned about the level of wages and career advancement. Instead, they demand respect from the authorities, looking for a team in which to work comfortably and selected offices, where there ottomans in recreation areas and a good view from the window. This is understandable: people are overworked and spend most of their time at work - so if you spend the night in an office chair, it should be comfortable.
It is often told what social benefits and "ottoman" encouraging its employees large American IT-companies. At Google, in addition to the gym and stand for climbers - hairdresser, to Facebook - laundry in Twitter - free schedule and unlimited time off. And what about Russian?
Recruiting agency Pruffi gathered to Slon information on social benefits in several prominent Russian Internet companies. It turned out that our Western colleagues almost no lag. That would all work this way.
6 pictures via slon.ru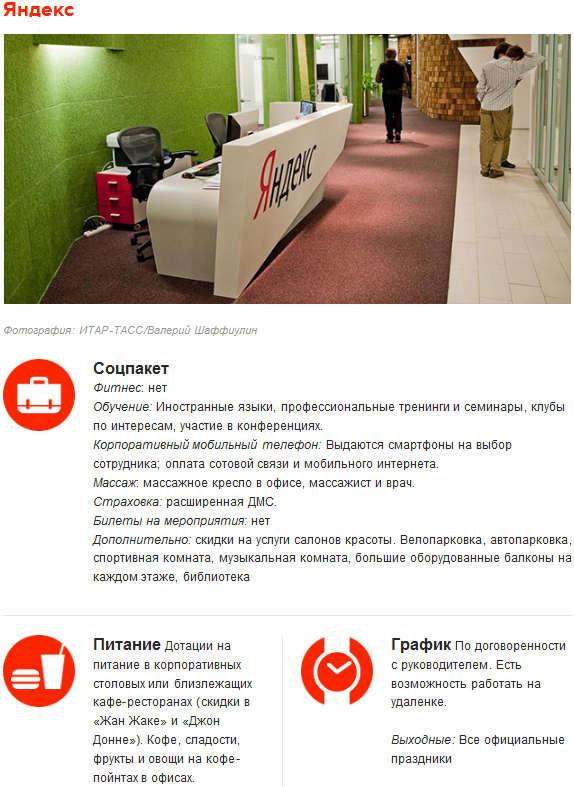 02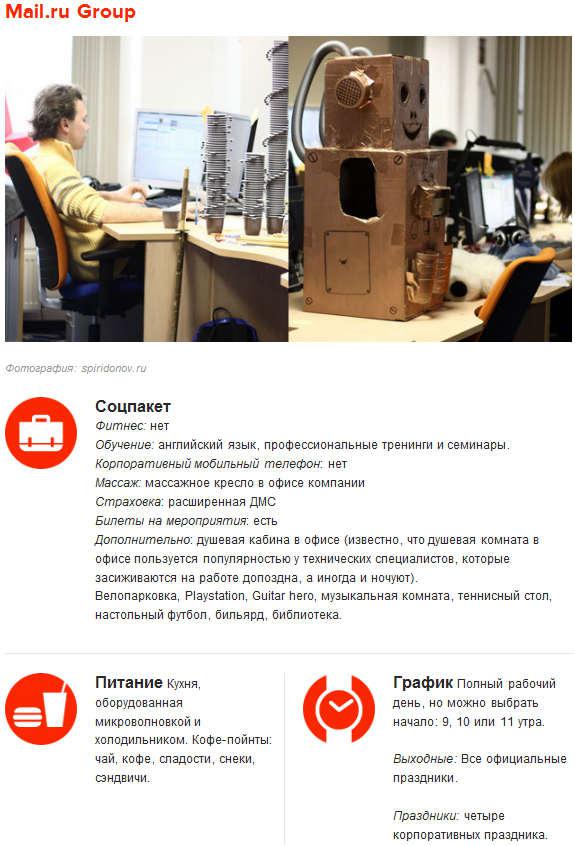 03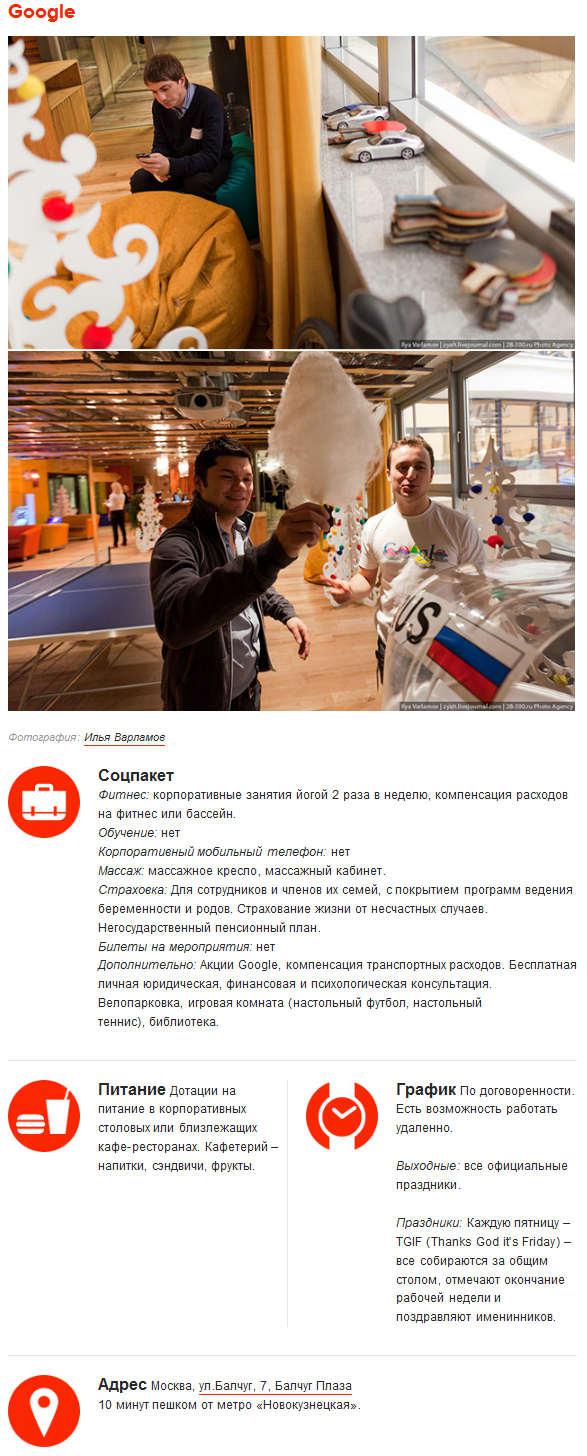 04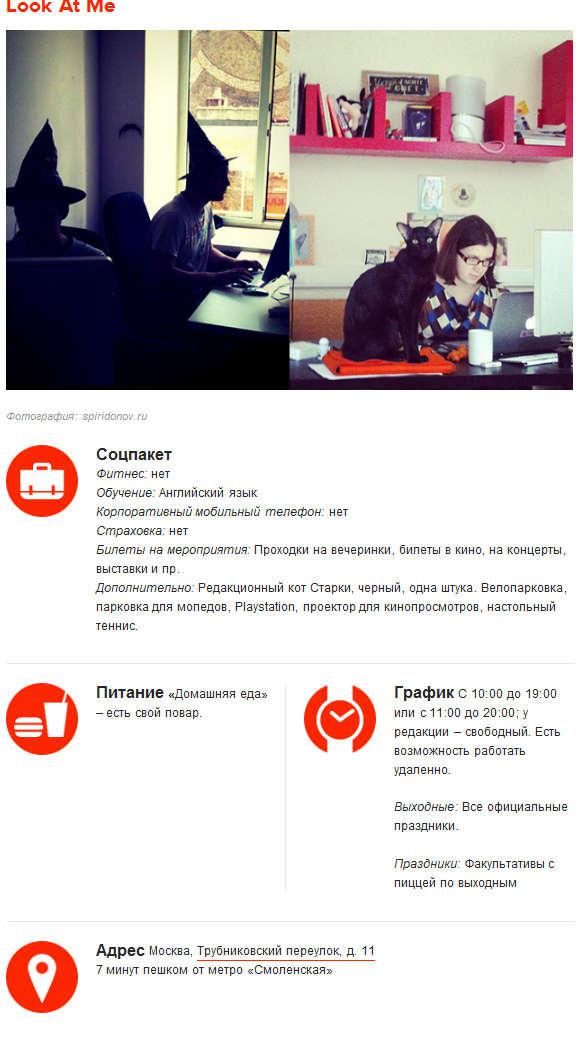 05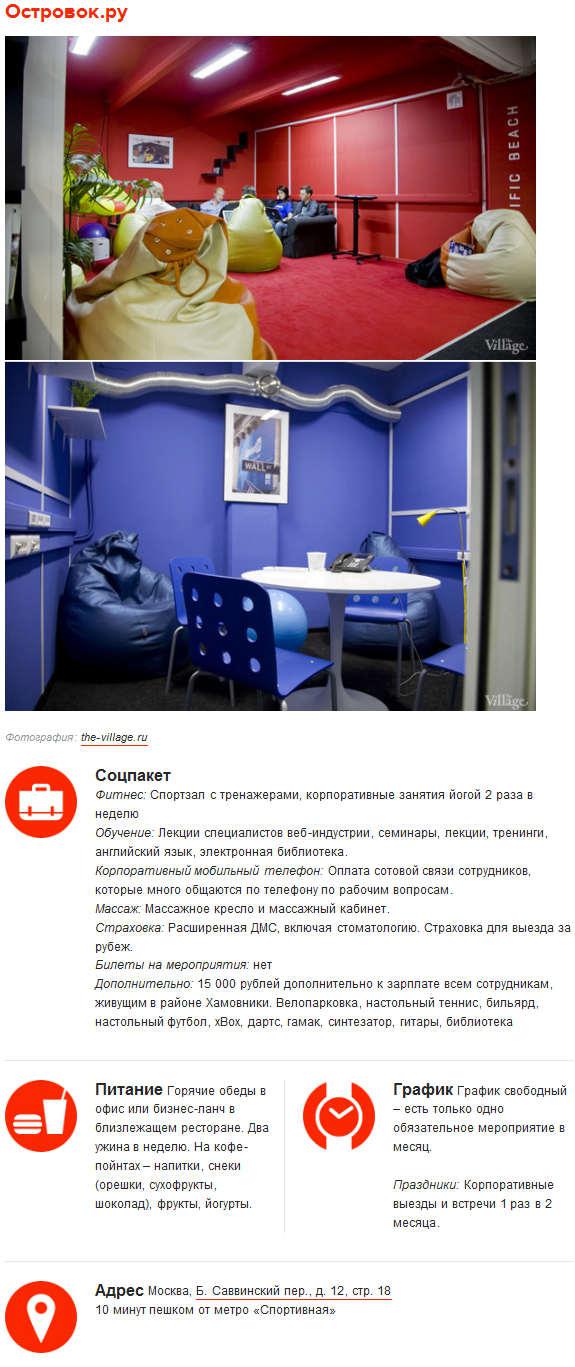 06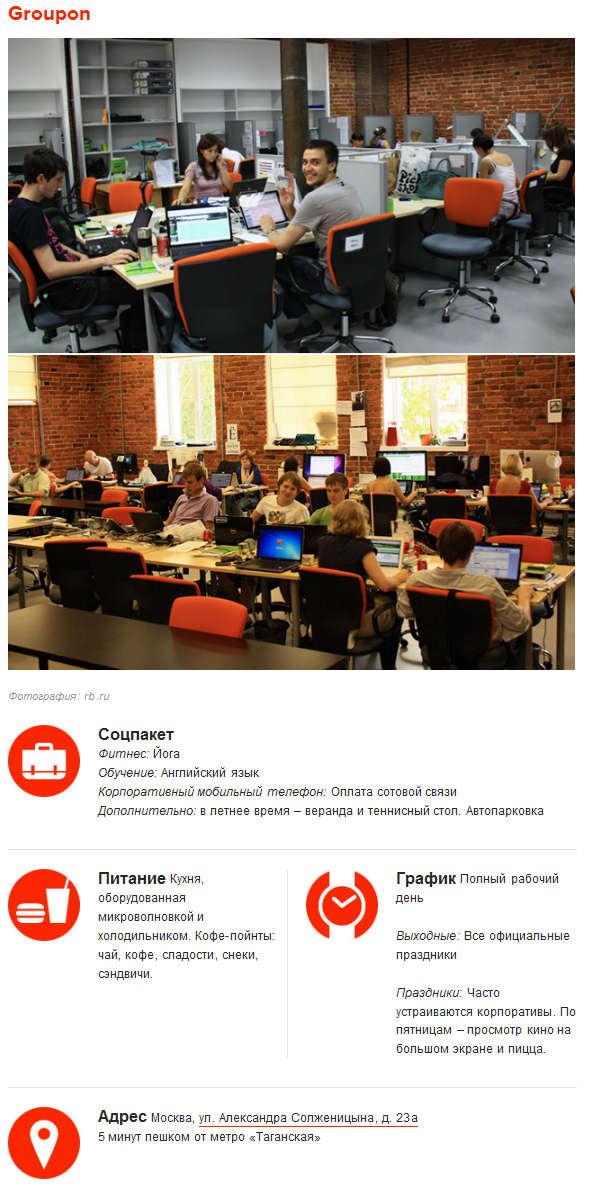 Source: