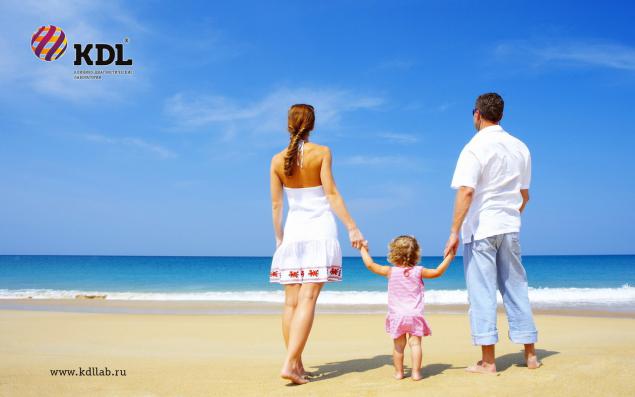 This question can not be answered unequivocally ....
Late autumn and winter - a difficult season for tourism. Choose country for traveling with a child is especially problematic. For example, Sweden. Beautiful Scandinavian country, a lot of interesting for children. But in this period there is very bad weather. If the child is not strong in terms of health, it is likely to return home hoarse.
Perhaps, in this case, it is better to go in the hot country?
Even an adult is not always recommended to change the climate. But each situation is, of course, the individual. If the child is sick, if he is a seasoned traveler, if parents know his reaction to these changes, there is no reason to deny yourself the pleasure. If the baby is often sick, and travel experience little or not, to go from winter to summer is not necessary. Especially in the resorts, where the humid climate, such as in Thailand. Those who definitely decided to go, we recommend tours to countries with dry climate. This, for example, Egypt, United Arab Emirates, in a certain period of time - the Maldives.
And in Egypt with the children you recommend to go?
In Egypt, a dry climate and well developed services for children. You may want to find a good nanny, even Russian. There is a hotel with a great kids club, with quality food. But there are some problems with sanitation and medical care. If a child first goes to sea if it is small - up to three years - that Egypt is undesirable.
What is the alternative to Egypt?
The nearest alternative to Egypt for travel and the climatic conditions are Emirates. There are better conditions for the children and the climate is also not objectionable. But only if the child is one. If two children, then the trip is too expensive. Terms of hotels are such that the placement of the 2 + 2 is, almost twice more expensive than 2 +1. Thus, two weeks vacation a family of four would have to pay 7-8 thousand dollars.
And exotic resorts are attractive for a family vacation?
Recommended for families to visit the Maldives, Bali, Goa, Thailand. Plus it is that there are a lot of interesting things for children. But in Thailand and Bali may have serious problems with the change of climate, especially in winter.
In this regard, a very attractive Maldives, where from November to March, dry climate. It can be recommended to go to families with children from 5 years. Additionally, the Maldives is a unique place where the natural cleanliness. Do not be afraid that the child will run and come to something nasty - no snakes or spiders. But the child is "expensive", supplement sometimes reaches 80% of the tour price for an adult. The conditions created for kids is not at all hotels. Only a few children's playground. Only one has a kids' club, and, of course, not in Russian. So for entertainment to the Maldives should not go - hotel with slides, clubs there. Only the magnificent nature.
A Goa?
Goa climatic conditions are also quite favorable. But here it is assumed more rapid, more active than in the Maldives - trips, entertainment, communication. Extra child less - 30 per cent for many attractive that Goa is located in the lower price segment, not at the top - as the Maldives.
Can you advise parents to take children to the ski resorts?
If an adult interested in skiing, then they will go. And they did not ask us whether to take the child. They ask how and where to go, so that the child was comfortable. Keep in mind that many of the ski resorts are not adapted to children's activities. There are no conditions for teaching kids skating and there is no entertainment. If parents believe that the child will learn to ride, you need some good ski schools. It is advisable to have a special children's snow rides. In such mass interesting attractions for kids - from rubber toys fashioned from snow to dinosaurs.
In some countries there are ski resorts, targeting children?
These resorts are in Austria, Finland and Sweden. But Austria is also attractive for its weather conditions. There sunny even in winter. Another advantage - quality European food: the child is not afraid to feed in any cafe. The Austrians are very good for families with children. There are all conditions for comfortable rest, even specialized Kinder hotels. This could bring year-old child - and there will be no problems. The Kinder hotel has a warm pool with a small gorochkami, special children's menu, beybifony - recorders, which you can watch the making baby in the other room. There are children's playgrounds, children's room - separately for young children and separately for those who are older. But it is quite expensive. Kinder Good Hotel, if you take in the peak date, can cost up to 400 euros per night per room per family. There are cheaper options for hotels of the same system - for 250-300 euros per day.
And besides the mountains and the sea, where you can go to your family?
An alternative to hot countries and ski resorts - city tours, visits to interesting places. We recommend Stockholm, Helsinki, Berlin, Zurich, Paris, Prague, Munich. London for older children - the fourth-fifth grade. You can go to Switzerland, to Zurich - a city not izezzhena our tourists. It is necessary to visit the beautiful Swiss zoo, one of the best in Europe. Less than a year ago, there has been created an unusually interesting center for children up to 12 years - the translation of its name means "Play and Learn". There is also a center for children from 12 years and adults - "Mysteries of civilization».
In general, a trip with the kids - it's tailor-made tours. People want to travel - two days to spend in the big city, three - in the other. We do not recommend more than three shifts of hotels, resorts and cities. Otherwise, it can seriously weary child. Plan routes on two or three towns makes sense, if the child is over 6 years. He had to be organized, not capricious, "Mom, do not want to stay in this hotel!».
Certainly it is necessary to have the baby on this trip had thrills. It can withstand the Eiffel Tower, the Louvre, but only if the later is sure to be something like Disneyland or the water park. Pure sightseeing tour we recommend for children from 8 years.
Whether developed recreation services for parents with children in the suburbs?
In the suburbs only a few high-level boarding houses, where such services are well developed. There are swimming pools with slides, beautiful animation, a special children's menu. Now, a new pension of this type. In addition, there are several low-cost holiday homes, which are focused on families with children. But it is quite obvious lack of proposals for the suburbs. The few quality resorts that are there are irrational pricing. That is, it is reasonable, but only for them. The price level is too high, and this holiday is not available to ordinary families.