ABN series of articles - "Aspects of the business of real estate: in profile and full face»
Author - Victor A. Hudson.
(Text updated in November 2013)
Article №2: «Realtor ?! Shoot !! ". Or sleep agent, called Bee Flying Around a Pomegranate a Second Before Awakening.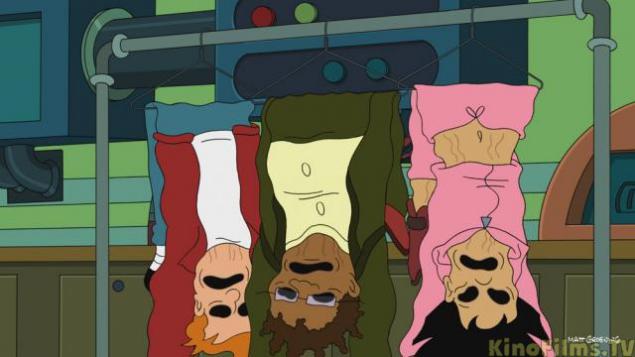 My author's recommendation (never did this before, but there is always something to add to a good product, in order to achieve the desired effect) - listen to while reading the article songs Deva Premal. You will understand everything.
***
(This understanding is indispensable, hence the advice to the reader: read the articles in chronological order and clarifies the incomprehensible words of the glossary below the article or with the dictionary. When the need or lack of data encouraged to read the series of articles first - "Commercial real estate in the context of" (CNC - Series). VG)
***
"Remember that to change his mind and follow what corrects your mistake, more consistent freedom than persistence in his error»
"The goal in life is to be on the side of the majority, and to live in accordance with the internal, and realize thee by law. While still alive, become finally a man! »
Marcus Aurelius, the Roman emperor
(121-180 AD) of the Antonine dynasty,
philosopher, one of the most
significant representatives of the Roman
Stoicism.
Do not be afraid, and the importance of a certain pomposity of aphorisms in the epigraph. It would be simpler and, of course. Like, if you remember the old pie, so "Barankin! Be human!". Even though (well, alas!) And that it will go, too, about what they talking about. And, of course, not only about ... After all, we're with you guys today and, of course, terribly materialistic. It is so fashionable now! You have heard this: "It's nothing personal - it's just business!". Ha! And he-he-he, a couple more times, "heh" - ehidnenko so. This commonplace as a prostitute, and that popular teens have chips phrase no more than another duty "excuse" (deshё-of-the-wai!).
The most common - after a successful "kidalovo" another "sucker" next "cool" once the last scam. Invented marginalized from business to, or after, another is his release. I hate !!! (excuse me for sincerity and frankness) Just Business! Yeah, how did ...
Parable about (I did not change the source for the sake of our subject, but you will easily understand exactly where the floor and asks the mediator):
Two hungry wolf in the forest met a rabbit and gathered to eat, and the hare, and he says, "Wait a minute, you're not much of me you shall be filled, and I have to lead a flock of sheep." Wolves decided not to eat the hare, and followed him. Go hungry and tormented more and more, and here they are sufferers, and asked: "How long still to go a hare?". That and they replied: "That's just over the hill, which is in front of us. Soon! Be patient. " They began to climb the mountain, it is hard and long, and then the wolves can not cope with hunger, jumped on the hare and ate. Ate not eat, hunger still hurts more, but the temptation and before the eyes no longer. They climb the mountain and see a flock of sheep. Lafa!
Nourishing dined ... And then one pokovyrivaya in his mouth, and said: "Once we have a bad hare something happened ...." Another, after belching: "Yeah ... Come on, though the remains that are buried there?". Returned buried hare, put a stone on the grave and think, what is there to write: "Friend hare" - do not go, do not understand why his friends ate. "The enemy hare" - also will not work, what is he an enemy when he brought them to a flock of sheep for dinner. I thought and thought, and wrote: "Our consultants and partners - hare»
Do you know who most of all do not like intermediaries? Themselves brokers! And why, you know? Yes, because they are better than all the other very good (well three) know what "it" is. But - they are not alone. Here's the hitch, the main. And, of course "it" and to clarify is not easy. Even with a dictionary. In dictionaries, too, it appears, there are kinks. I call this phenomenon the vicious circle of verbiage. A typical "Shiz" only printed. You look in the dictionary and there, in black and white: "Marriage - a family"; "Family - a marriage" ... All clear? And I'm here too. For example the fact that family, in our modern society, it is "taboo." And in this case the term "realtor" taboo "in the cube!" In the dictionary and look not advise. I did it a few times. Even for me, a person who specially studied the work with the dictionary of words to clarify, this nut is too tough fell. Even in normal dictionaries proven - the song is the same. Talking about Wikipedia, the lady is very biased, and sometimes openly, shamelessly biased. "Free Encyclopedia"! If ... If such blatant, arrogant and inadequate censored data, it placed, we can talk about lack of freedom only. Who checked - he knows, and not tested - believe (s) on the floor. Yes ... There's not a vicious circle, there kapets full on this issue! Labyrinth. Without exit. "All let - no one out!»
Realtor = broker = mediator = Broker = pimp = Agent = hell knows what else in the end it is equal to, or almost, or not at all, but somehow the edge attach themselves and it seems that the side somewhere and somehow there It called. Guess, they say, man himself, if such a clever, that you want to understand what is meant something to you and is not allowed, and Nagy is not for nothing and no one to understand! And for the money - not Nagy. So here is aware - as they can, as far as not even know how to say - abilities ?; forces ?; fantasy ?; vices ?; or, more likely, in combination with the needs of all sorts of desires? And how do you mean, overheard:
 - Che floor for a breed such "realtor"? (man dog meant !!)
M-yes-but only intermediaries that viruses and germs do not call. But not the ships, and the newly discovered astronomical objects. Nothing decent in terms of society. I wonder why? Well, you know ... I specifically for particularly scrupulous reader with masochistic tendencies on the basis of etymology, put in the glossary of this article podborochku hefty dictionary masterpieces on the topic. Somersault on your health. Not one to suffer the same author! And I've had enough. Let me quietly gloat in anticipation.
Natural selection no one has canceled. As I once wrote. In a realtor, he selected this one, ruthless to the extreme. Zachuhanomu jackal in the African savannah is much simpler and easier to survive. Now, in our time, so the poor fellow realtors "jackals" to come every day, earning their daily bread, his "African brother" did not dream. Animals are less resistant to sapressoram *. In normal mode, the intermediary for the activities of their "chetyrёhlapomu colleague," and for one season is not enough power. Curved, and others will go to feed. In fact, as a broker tenacious soba ... uh, well, very hardy breed in general. If they complain about someone, so just to "partners wolf" with the implied epithet - "shameful." And it is not very often - got used to them or what?
The most terrible and funny at the same time as is usually the case that the status of a "fifth wheel" (from which can not escape, but really want to), intermediaries themselves, and appropriated. The list of those ordinary activities, which most of them are called "work with the client" or a "subject", and that (these actions) and "beat" firmly that same status to all industry representatives indiscriminately, as the body of the Savior to the cross, the volume and multifaceted . Quite. And eloquently blatantly demonstrative ... Well, and "resurrection" in the near future is foreseen.
You know, I do not see much point to it here, even in general terms result, this list. Will it smack strongly against the verdict of the Constitutional Court - with a corresponding addition voluminous volume. Yes, and it's just boring. Detective from the end to read and then a lot of fun. And it would be useful. But try to indicate that they do not do, and you can try. Interestingly, even! And pretty provocative. I already foresee how this place begins the "Front" in the next critic glumitelya! Representative of another merry breed of the human race. It is necessary to him, "druzhochku" as something to show themselves and to others, as far as it is "highly competent / proficient in this issue" against the backdrop of well aware of his own, and as well-concealed in this way from all the others, personal worthlessness due to the almost complete self-sterility in all the (usually) senses. And God bless him. This article of mine in general can be termed as "something that never, never, never, never, never, never, never be done mediator-realtor to sell your real estate»
So. Let the traditional "non-action" so-called brokers, intermediaries, brokers and agents, O Lord! how else? - In short, in the future - realtors!
Yes, and their works, too, if ONET from the opera of the same:
1. The lowest on the productivity of the four possible, the level of motivation, it is called - "money." I even say there will not be much. Here is a quote: "Unfortunately, all the realtors that I ever knew were pretty narrow-minded, greedy people .... And my opinion about the profession has developed precisely on the basis of dialogue with them. People basking hands on easy money. In their view, the sale must take place somehow itself, well, then there will be also a realtor, all in white - to get his commission. And no one no one is looking - or buyers to the owner of the object or a suitable object for people with money in hand, leave the application (!) For the purchase of apartments. Pathetic ad in the "Aviso" to scribble these unfortunate realtors, it is not counted. Anyway, the residential real estate market in Kiev, the situation is such, tested personally. Maybe in commercial somehow cheerful, but also, perhaps, unlikely. " Anna C. on professionali.ru, a comment to the post.
With only add, is the fact that I personally much fun in the business of real estate as well, and some do not watch "finally." On the contrary, rather. In short - do not care about the "boy" chase "Grandma!" And yet, this "three in one" in this field - the rules, regulations, laws
Next:
2. It is not often that are, in fact, the product is a realtor service. And that, in principle, these activities should be based on customer assistance provided by realtor. But not, as it now only takes place when the "service" is an appeal for "assistance" to the most "realtor".
3. Almost completely ignored the requests and needs of the client and, as virtually always put at the center of its own interests, and only by them and guided in their activities, often even within the "office" of his, and even the norm these things a two (three?) presence sincerely honoring.
4. Wade in all that pure chance alone can "shoot", and suddenly the money, and will drop. Fully aware of the fact that their personal reasons for this - a zero or almost zero. And do not even try anything here to change! Excuses are two: either "kysmet" (fate, like, everything in the wali of God), or - "just a business", and then only sporadically.
5. Have its usual practice to dispose of information about the object as its own, even without asking about the owner, without the approval of, or even of his desires on the often-dense, and often.
6. Do not have any idea of ​​standing expertise in this area, considering for such term "gravy train", or this basic criterion - the amount tortuous along the way in many ways this most "zamuchivaniya."
7. Do not have, and often do not consider it necessary to even want to have a (!), The slightest little bit of adequate understanding of the basics (not to mention the fact) Sales, marketing and promotion. Not even themselves, or (even better!) "Sold", so to speak, of the object.
8. Do not make, do not sign and, of course, not really intended to implement the relevant results of cooperation with the client, in the form acceptable to the business agreement between the parties in any case, the story on the result. Obviously those demonstrating the inconsistency and inadequacy of their impact on this very result. And do not even pretend to be that. Is it only the most brazen and snickering, and then formally to "image", so to speak. "Muzzle of the face," if in Russian.
10. They do not see and do not want to see (and often unable) how exactly IS their own attitude and, most importantly, consumers and creates the atmosphere of hostility and alienation on the part concerning them public, which they and lament, and from which they themselves most poterpayut and in antagonism to them most in need of professional help owners. They also own direct and immediate, D / A (target audience).
Such is oil painting. Not all even and not all. Well, is not it? Uymische "aesthetics" of interpersonal relations in expanded and more (and more accurately) - the prepared form. That's what I wonder: who can smile "help" from such and such, clearly and brazenly all of the above qualities showing left and right, the guys with the "flies in the head?" Who? Psychotic complete? In fact, psychotic - with total amnesia, rather than referring to an external or ostentatious status. So - unless. After all, with a sound mind and memory it is only under anesthesia, but under common.
In the last paragraph of the above me "non-actions" Realtors can write a separate article. Terrible for the add drama! As it turned out. Syuzhetets to the original horror movie with a business slant. Epic sort of a global, for this layer of business forever oppressed, is drawn. Heavily our brother-realtor, oh and hard! And throwing his poor little, and did not pay him serdeshny, and position him - restless, plowman of our clock, hlipenkoe is hefty, and smacks it all not that something, what I want to show. Offended our realtor, unprotected! From whom it actually !? Fuck's sake, and it is, and, and ... bolshoё "To ..." - at the end! Customers at the end of the brutalized - need protection but defense, for us, the orphaned and needy! I have no words. None. Only emotions and not very good. People suffer without protection. Genocide. Insulted and Injured 21st century. Realtors. Brothers in the spirit of a Chechen boy from the film "Twelve" Mikhalkov. Oh-you, Lord!
The complete inability of an organized, planned and consistent activities from any acceptable level of responsibility for the outcome. Venereal business. Impotence business. For it is no more of Viagra. The result, as in the old joke: "Well, who are you then?". How's Makar sings with his "machine" in a good song?
But now is not about that.
I want to live
Anyone who throws a ray of light in this
Abandoned thrown thrown God world
Did the guys, to what extent they are close to the truth. Although they somehow just know that geniuses know it should. But the rest remains at least believe, to start something, if something more God gave. That is just about what's more faith, not to mention the knowledge, you can talk to thoroughly corrupt and rotting from within our community "economic space"? It is not enough, not enough. But there is more, Praise be to Allah, the individual representatives. Here and there. There.
There are still on Russian soil ... The proof of the reverse. Each of the above symptoms is turned inside out and get - the features and performance of ethical and decent pro in services of this type.
1. Help in deeds and sincerely.
2. For that money is a means, not an end, and God.
3. For that customer interest is also important priorities.
4. To that confidence in the fulfillment of their obligations is natural.
5. In which respect for the client - the norm, and reached an agreement with him - the law.
6. For that reliance on their strength and skills in the professional work of course, not the case and here, God, or what else is there.
7. For that knowledge of how to do this kind of work - usually that understands the conditions under which she could be well done. And do not otherwise agree!
8. To which the concept of "sale" is not Matyuk some and not an empty sound, and the concrete and intuitive, with his own process with a clear technology and ethics.
9. To whom ....
Yes, actually, and it's enough to see the difference clearly. And visibility. And what then of the realtor relationship will be with the client, and indeed his client how to ?? How relevant will be here any "protection"? Whom and by Whom? For me, it's just crazy. I have such problems never existed. And will not. Absolutely other issues on the agenda were ... I told my partner once a nightmare, dreamed it, then still a young girl - a beginner realtor. In several remote, but clearly memorabilia and many unforgettable times of formation of the first exchanges, private equity and others, are now familiar and commonplace, the charms of our lives. In the early nineties of the last century. I will retell: "Awakens realtor in the morning, out of the house and could not believe his eyes, he sees - the terms of some jungle, people do not have at all, and he realizes that for many thousands of kilometers around the house alone and people one - himself ". Elena woke up my time in a cold sweat. Soon she took the first successful "big" deal, and there have been other, less pleasant events. But this is personal ...
So!
For you and respect -
***