Today Paris Hilton is no longer the main star of the tabloids, and there were times when stories about her in the press there so quickly and in such numbers that the Associated Press imposed a ban on the publication of any news about the Hilton, which lasted a week.
On the eve of the film Sofia Coppola's "elite society", which tells about a group of privileged teenagers who robbed the homes of celebrities in 2008-2009, including Hilton's house to which they came 6 times and took good on a $ 2 million, gave a small interview to Paris one of the publications.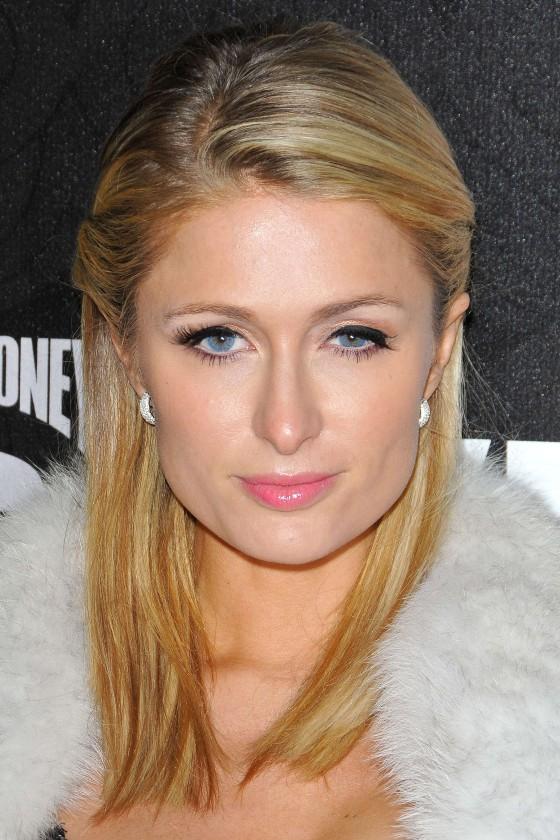 How did you get the role in "elite society"? (prim.- Paris Herself)
Sofia came to my house for a party for my birthday last year. She just walked around the house, take photos, and then suddenly came up to me and said, "I am doing a film about the Bling Ring (approx. - The name under which it is known, this group of teenagers) and I'd like to shoot it here because interiors it would be impossible to recreate in the studio. " I love her and I think it is very talented. After this conversation, I agreed.
So you are still living in the house in which they broke?
Yes. Even before this happened, I had a great experience with other houses where there appeared my persecutors, people climbed over the fence, and near bus stops permanently with tourists. For me, it was all familiar. Private Area - is the safest place to live in Los Angeles. Despite what has happened, and it was very scary, I just updated all the alarm systems at home and installed the latest technology.
Sofia changed nothing in the house for filming? In the frame was seen ridiculous monogrammed pillows with your face.
Yes, this is my pillow, and the house was all as it really is. The only thing they had to change it my "Hall of Fame" - on the stairs leading upstairs, hanging on the walls of a huge number of magazine covers with me framed. In order to use them in the film, would have to get permission, so they were replaced by counterfeits. And these pillows with my face I once gave a friend a birthday and I found them very funny.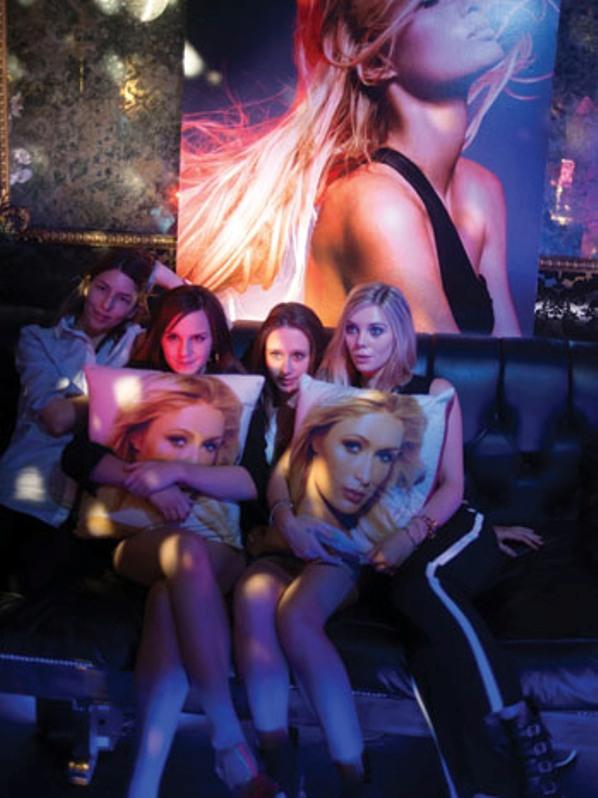 In court papers said that the attackers entered the house through the front door because the key was hidden under the rug.
In my area closed before no one even lock the door, because the territory is protected, and here you can enter only through one gate. I do not think that before this case is generally someone once robbed. My maid left my key under the mat, they took him, made a copy, and came to her. These guys had a key to my house and they came here once 6.
And you did not notice until the last time they stole jewelry worth two million?
Yes. In all previous visits they took designer dresses, handbags, sunglasses. And only when they found my safe in the closet, and then thwarted, "the jackpot". Shortly before that, both my grandmother died and left me the jewels that were passed in the family from generation to generation, and that now I'll never be able to replace anything. It's horrible.
You managed to regain some jewelry?
Only jewelry. All the truly valuable, each Rolex, every diamond earrings, they sold. I got back only those things that were not important to me.
The children managed to steal just candid photos and drugs, are not you?
In this scene, they run down the street and found the cocaine in the car of one of the neighbors, it was not in my house. They made some shots. I starred in advertising their champagne, covered with gold paint these pictures hanging in my living room. This you can see them in the frame.
All participants of the Bling Ring is currently out of jail. What do you feel about this?
They broke my peace. Now, every time when I go home, I am afraid that there is someone there. I'm sick of the fact that they were lying on my bed, hang out at my house and tried to steal even my dog. Better they will never meet with me. My brother saw one of them at the club and told the owner: "It's one of those guys who robbed my sister." They kicked this guy and brought him to the blacklist.