Today Paris Hilton is no longer the main star of the tabloids, and there were times when stories about her in the press there so quickly and in such numbers that the Associated Press imposed a ban on the publication of any news about the Hilton, which lasted a week.
On the eve of the film Sofia Coppola's "elite society", which tells about a group of privileged teenagers who robbed the homes of celebrities in 2008-2009, including Hilton's house to which they came 6 times and took good on a $ 2 million, gave a small interview to Paris one of the publications.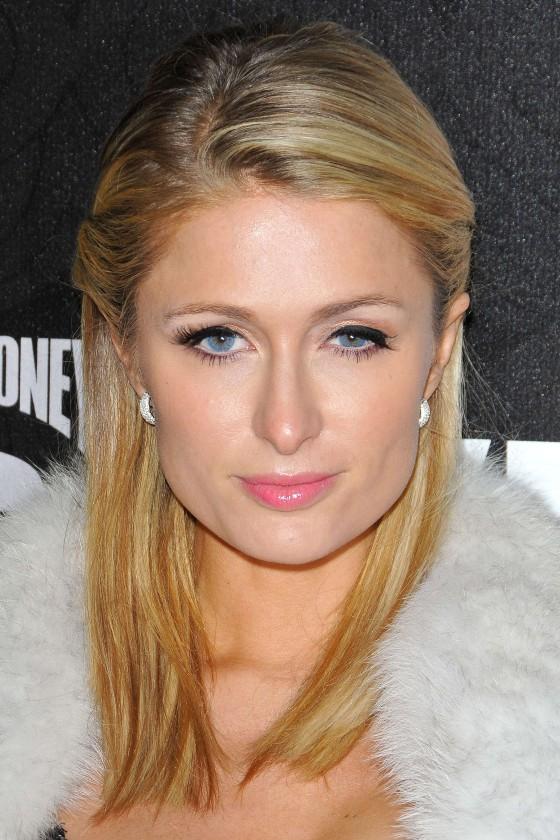 How did you get the role in "elite society"? (prim.- Paris Herself)
Sofia came to my house for a party for my birthday last year. She just walked around the house, take photos, and then suddenly came up to me and said, "I am doing a film about the Bling Ring (approx. - The name under which it is known, this group of teenagers) and I'd like to shoot it here because interiors it would be impossible to recreate in the studio. " I love her and I think it is very talented. After this conversation, I agreed.
So you are still living in the house in which they broke?
Yes. Even before this happened, I had a great experience with other houses where there appeared my persecutors, people climbed over the fence, and near bus stops permanently with tourists. For me, it was all familiar. Private Area - is the safest place to live in Los Angeles. Despite what has happened, and it was very scary, I just updated all the alarm systems at home and installed the latest technology.
Sofia changed nothing in the house for filming? In the frame was seen ridiculous monogrammed pillows with your face.
Yes, this is my pillow, and the house was all as it really is. The only thing they had to change it my "Hall of Fame" - on the stairs leading upstairs, hanging on the walls of a huge number of magazine covers with me framed. In order to use them in the film, would have to get permission, so they were replaced by counterfeits. And these pillows with my face I once gave a friend a birthday and I found them very funny.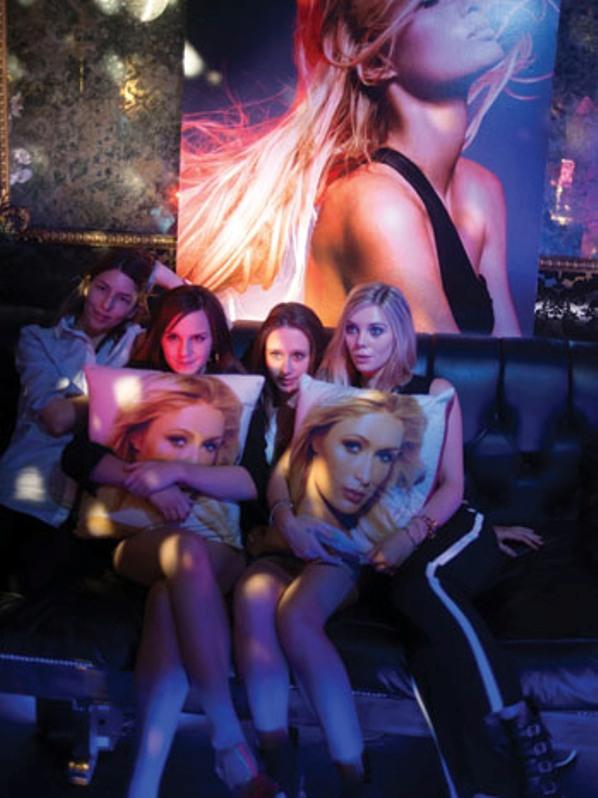 In court papers said that the attackers entered the house through the front door because the key was hidden under the rug.
In my area closed before no one even lock the door, because the territory is protected, and here you can enter only through one gate. I do not think that before this case is generally someone once robbed. My maid left my key under the mat, they took him, made a copy, and came to her. These guys had a key to my house and they came here once 6.
And you did not notice until the last time they stole jewelry worth two million?
Yes. In all previous visits they took designer dresses, handbags, sunglasses. And only when they found my safe in the closet, and then thwarted, "the jackpot". Shortly before that, both my grandmother died and left me the jewels that were passed in the family from generation to generation, and that now I'll never be able to replace anything. It's horrible.
You managed to regain some jewelry?
Only jewelry. All the truly valuable, each Rolex, every diamond earrings, they sold. I got back only those things that were not important to me.
The children managed to steal just candid photos and drugs, are not you?
In this scene, they run down the street and found the cocaine in the car of one of the neighbors, it was not in my house. They made some shots. I starred in advertising their champagne, covered with gold paint these pictures hanging in my living room. This you can see them in the frame.
All participants of the Bling Ring is currently out of jail. What do you feel about this?
They broke my peace. Now, every time when I go home, I am afraid that there is someone there. I'm sick of the fact that they were lying on my bed, hang out at my house and tried to steal even my dog. Better they will never meet with me. My brother saw one of them at the club and told the owner: "It's one of those guys who robbed my sister." They kicked this guy and brought him to the blacklist.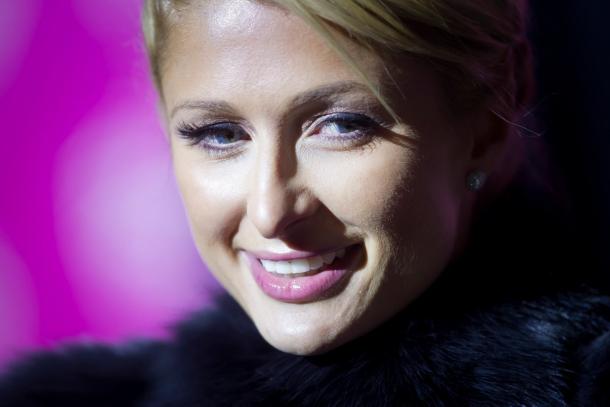 An interesting paradox is that you have become famous thanks to the media and celebrities pomeshannost society and because of this have been the victim of these people. In your opinion, what steps Bling Ring talk about contemporary culture celebrity worship?
I think it's out of control. On it's scary to watch. When I was growing up, I did not care about celebrities. I thought about the animals and wanted to become a veterinarian. Today, children dream to become famous. They grow up in a terrible world, especially in Los Angeles. I would be scared to raise their daughters in this city.
Today you get less and less rumors. Was there ever a time when you had and this desperate desire to become famous?
I was not thinking about it. Everything happened before the current dominance of the reality show. Nicole and I was offered the shooting of "The Simple Life." The transfer was a hit, and we had no idea that we would have to appear in as many seasons. Yes, we're having fun, but for us it was a whole new world. Today, I am constantly traveling. I just opened the 44th store of the brand and perfume released 15th. I feel like I grew up and became the one who actually are - businesswoman. I try to stay away from the "party." I'm over it. I studied all this for too long. Now if I go to an event or party, it is only because I have paid, or to promote their brand. All for the sake of business. I did not enjoy it as before.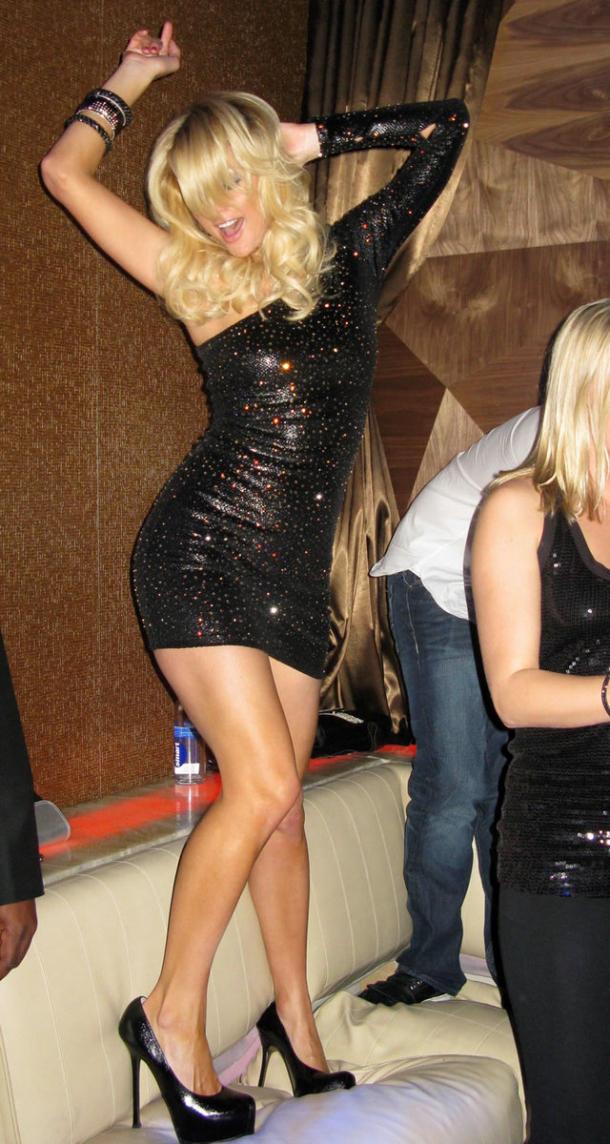 Rumor has it that you have signed a contract to produce the new album with the label Lil Wayne's Cash Money Records
I'm in the studio and have almost finished work on the album. They make all the necessary documents and in a short time, you can wait for the official announcement. I'm very excited. It's a great company. The album can be listened to Lil Wayne and other unexpected guests. This will cool the plate-style electro-pop with dance songs.
Is it true that you met with Leonardo DiCaprio after the "Titanic"? This rumor.
(laughs) We've known for a long time. He's a great guy.
I'm sure you get asked this question. But it seems that Kim Kardashian, which began to be seen in public at a party with you in your "better days", just exactly copied all your steps to fame.
People often say it, but I do not think about it. I saw many girls in Hollywood who are trying to repeat what I did, because I was the first. Perhaps I was even a little flattered that people want to be like me.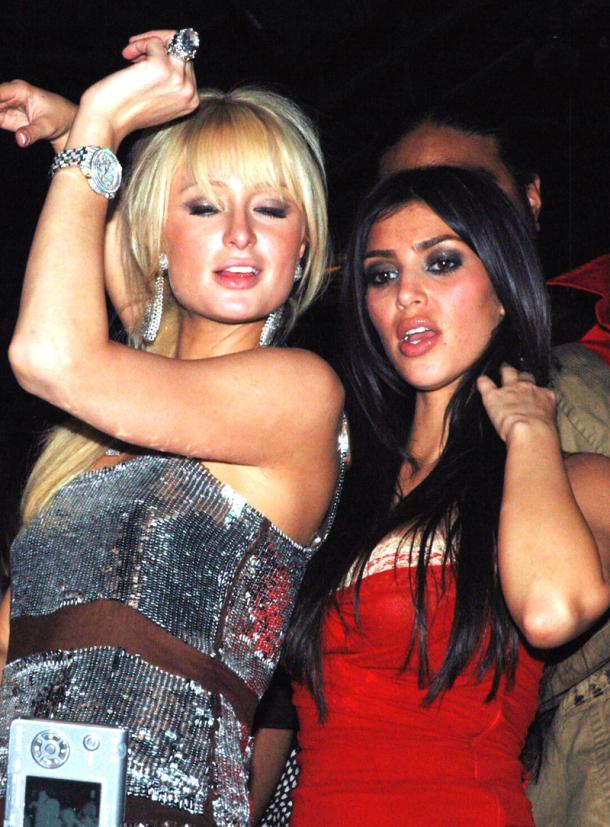 We have heard that you are now involved in the family business.
My first property opened in the next year in Manila. This three-story beach club, a theater, a nightclub, a spa, restaurants, surrounded by seven towers and an artificial beach. Then we're going to open several luxury hotels and nightclubs in Mumbai. I'm excited to go in the footsteps of his family.
What are the biggest misconceptions about Paris Hilton?
Definitely there are a lot of misconceptions about me. People think that just because my last name is Hilton, I was spoiled, I did not work and I do give a reason. In fact the opposite is true. I could be one of those kids who live on the trust fund, but as soon as I moved to New York when I was 16, I signed a contract with modeling agency Donald Trump and start earning. From there I started to build its own brand, which now produces 17 product lines. I did not take anything from their parents 18 years. After watching "the simple life" people just think I'm empty-headed blond. But if they saw me at a meeting of the board of directors or at a business meeting, they would have changed their minds.