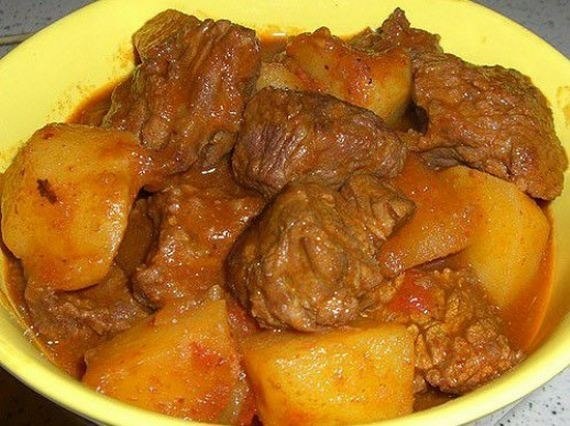 That the Russian people mean by the word "stew"? Stew in vegetable sauce. But in reality, the real Hungarian goulash, or, more precisely, guyyash - a thick soup with potatoes! Hungarian shepherds cooked it in huge cauldrons in the steppe.
Recipes Hungarian goulash at every step. Every town, every province offer their original recipe, but unshakable triad any goulash - meat, potatoes and paprika. Classics of the genre - one and a half kilograms of meat fried in lard with 300 grams of onions, 1 tablespoon paprika, pour broth, supplemented with 1 kilogram of coarsely chopped potatoes - and stewed in a thick-walled pot under the lid. This is the most authentic shepherd's stew, the pride of Hungary.
The most famous Hungarian chef Karoly Gundel proposed modern, modified recipe for goulash, add the tomato paste, fresh tomatoes, bell peppers and mushrooms.