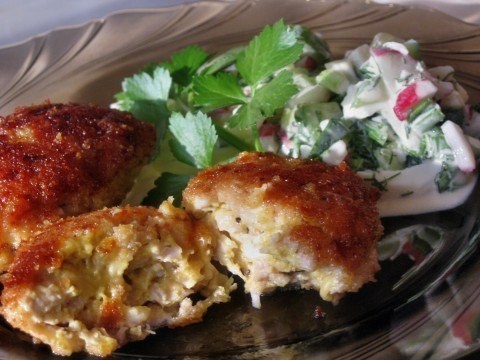 Ingredients:
chicken breast
cheese - 50 g
mayonnaise - 2 tablespoons (on average breast)
salt, pepper, spices - to taste
Preparation:
1. We cut the chicken breast into very small cubes (NOT in a meat grinder). (Without bones and skin)
2. Three on a coarse grater cheese. (Approximately gr.50)
3. Put a little mayonnaise. (Based on the average breast about 2 tablespoons). Add salt, pepper and salad tastes.
4. All mix hands, form patties, collapses in breadcrumbs. And in a frying pan fry until golden brown. (I'm usually the first side of the lid, and then without it)
5. Serve with a salad or side dish to your taste.