The best way to get to know a foreign country - it try the national dish. Here's a list of typical national dishes from all corners of the earth, it would be useful to read those who are going on a journey, or simply to read - very interesting. This article argues that the kitchen - an important element of the culture of any nation.
Barbados Ku-Ku and flying fish
Based on traditional dishes cuckoo is cornmeal and okra vegetable, a bit like the taste of the usual eggplant. The ingredients may be other - bananas, breadfruit. Served cuckoo with fried flying fish, which is abundant swim and fly around the island.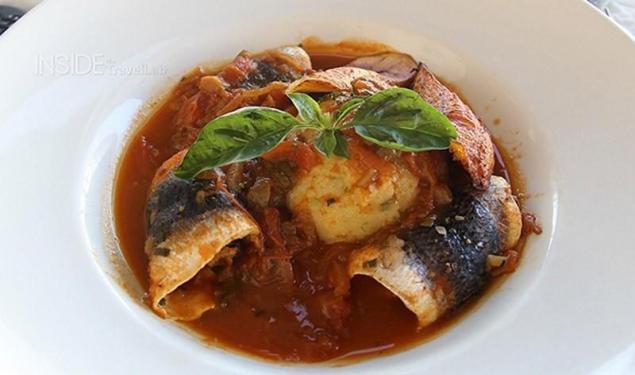 Canada: Putin (accent on the second syllable, not as you read)
National Canadian dish of french fries, cheese and gravy. This is a very nutritious mixture, filling a lot of options - with chicken, bacon, truffles ... When you see this Canadian gastronomic miracle pudding called any dish, where it was mixed up a few ingredients.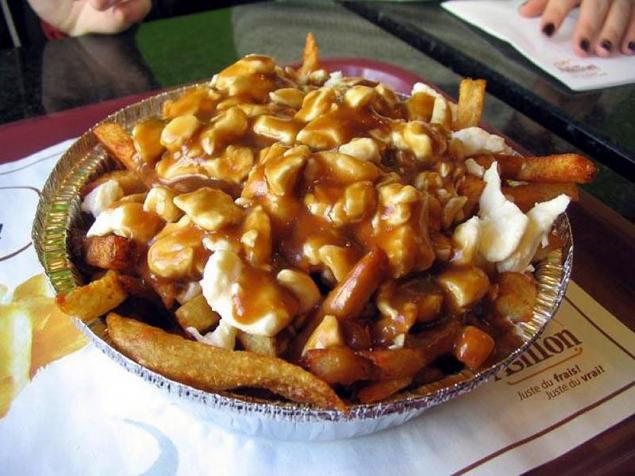 Syria: kebbe
Typical Syrian kebbe made from bulgur (cereals durum wheat), chopped onion and finely chopped pieces of beef, lamb, goat or camel meat. The best option kebbe - here such here patties stuffed with beef or lamb.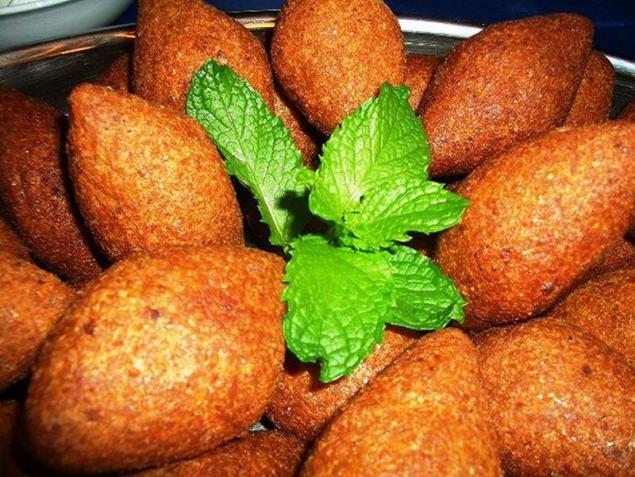 Poland Bigus
Traditionally, Bigus is made from pork, beef and venison, cabbage - sauerkraut and fresh, as well as a set of smoked ham and sausages. All products are roasted separately at first, and then the dish is stewed until ready. This flavorful dish can include components such as tomatoes, honey, mushrooms, pepper, cumin, bay leaf, oregano, prunes.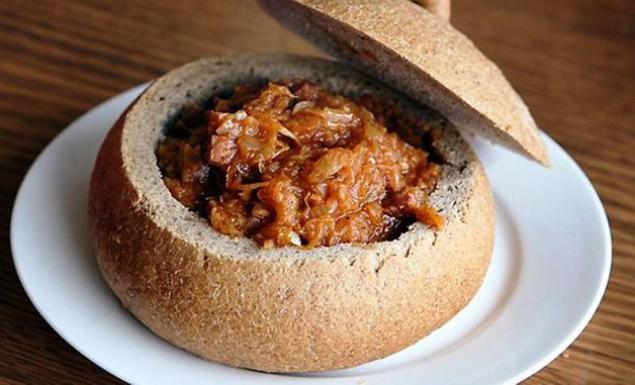 Greece souvlaki
It souvlaki is generally considered the most famous Greek dishes. This popular in Greece, "fast food" is made up of small pieces of meat and vegetables on skewers. Usually souvlaki made of pork, although they can also use chicken or lamb.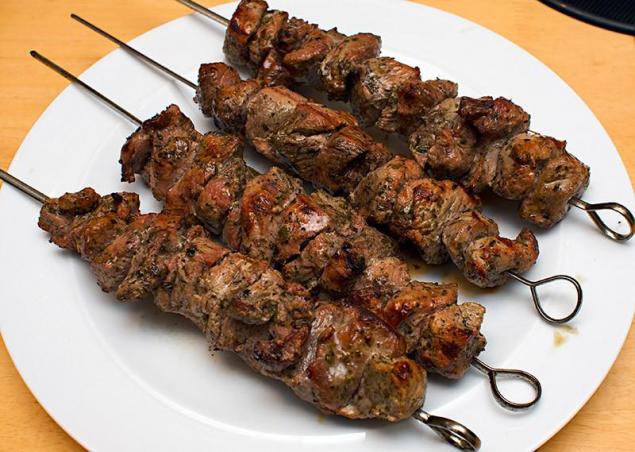 Italy: Pizza
Total to date in Italy there are at least two thousand recipes for different composition and method for preparing pizzas. This dish has gained in popularity throughout the world due to the ease of preparation and a variety of recipes. Personal pizza - the right dough and cheese is good, everything else will follow.




Ireland Irish stew
The structure consists of classic stew lamb, potatoes, onions and parsley and thyme. The most common meat is cut into small pieces, while vegetables - large, half or a quarter.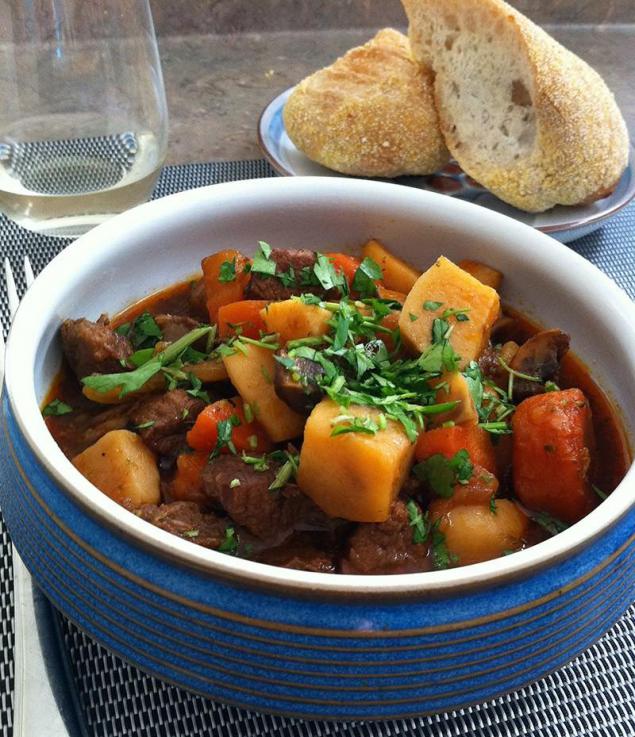 US hamburger
Hamburger is not inferior pizza in its popularity. Everyone knows its basic components - bun and burger, vegetables, herbs, sauce. Try the brand, a true burger - is not it a dream?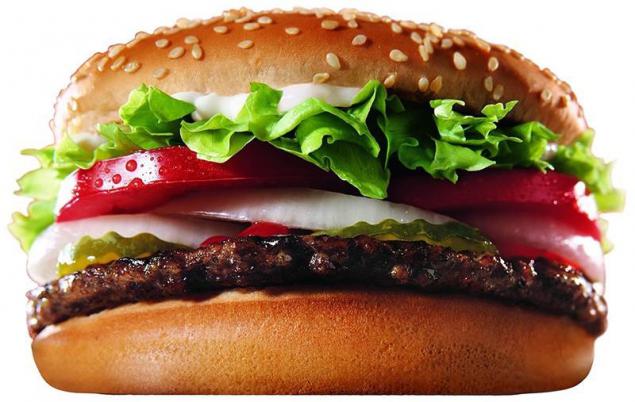 Hungary goulash
Hungarian national dish - stew - just honest to attribute to the category of thick soups, which are usually served a side dish. Once the soup is cooked in the open air shepherds obzharivaya in the pot on the beef lard, and adding to it gradually vegetables - potatoes, onions, tomatoes and peppers.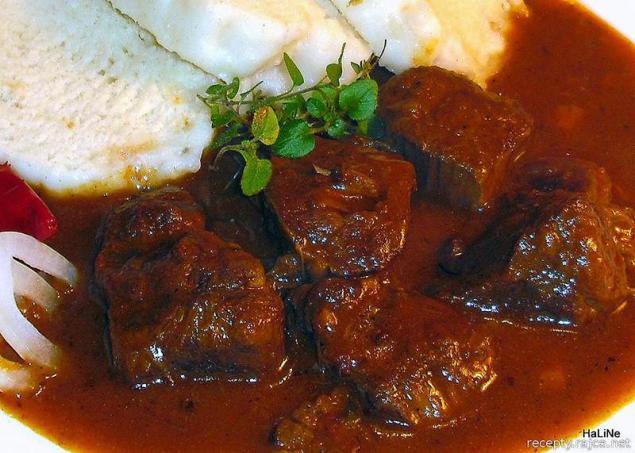 Israel falafel
This dish is common not only in Israel, but throughout the Middle East. This greatly fried balls or cakes made of ground chickpeas, beans or garden and that, and another. Well, very tasty.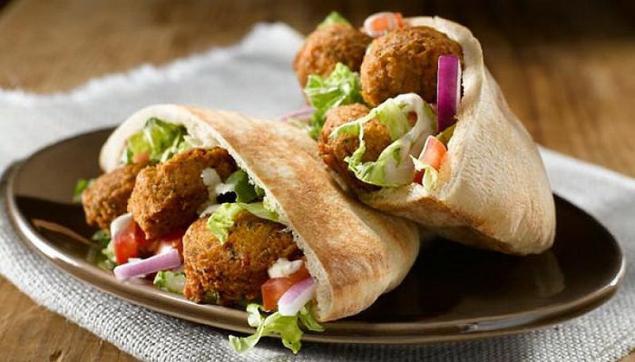 Jamaica acca and salted fish
To prepare this dish, salt cod cooked acca Passer, onions, tomatoes and spices. Usually served for breakfast or dinner with breadfruit, bread dumplings or boiled green bananas. Akka - a local tropical fruit with a sweet taste.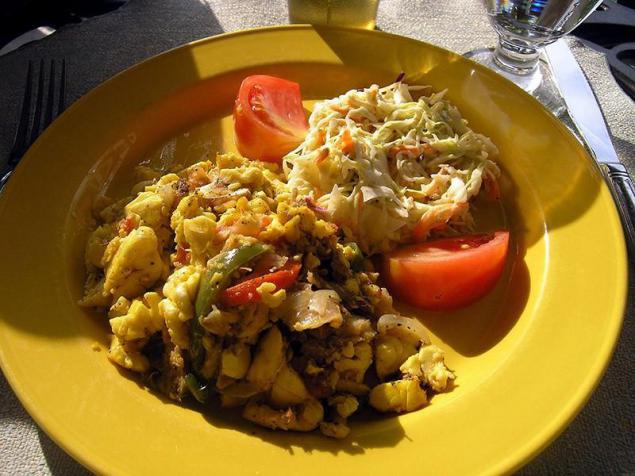 Austria: Wiener Schnitzel
Schnitzel made from fresh veal, beaten eggs and bread crumbs. Served with potatoes.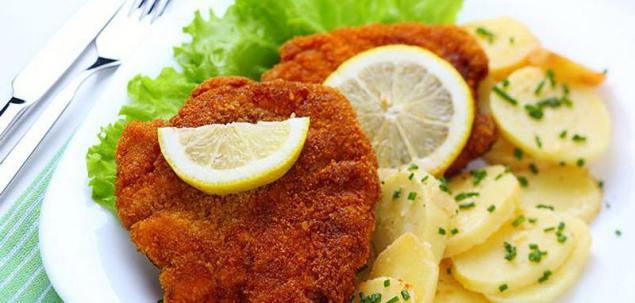 South Korea Bulgogi
Behind this strange name hides a dish of acute meat, usually beef. The marinade is a mixture of soy sauce, sesame oil, garlic, onion, ginger, sugar, wine, green onions, mushrooms and sometimes. Qualifies as a barbecue.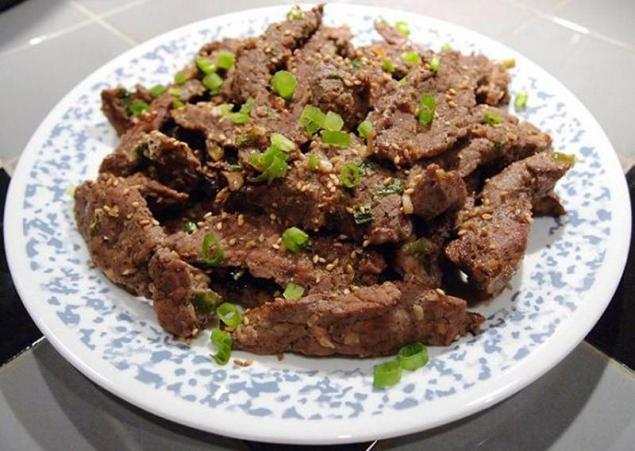 France crepes
It turns out thin pancakes that are often visited, and our kitchen, a native of France! The main advantage of this dish - is where carousing fancy coming up with a variety of fillings.




China: Peking Duck
The most famous dish of the capital of China and one of the most famous Chinese dishes around the world. Duck with crispy skin, served with green onions, cucumbers, sweet bean sauce and pancakes. That would be to try a duck!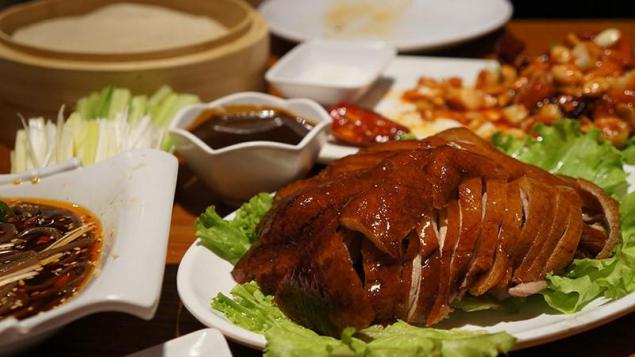 Brazil feijoada
Today, feijoada is made from beans of various kinds of meat, spices, flour, cassava, served in a clay pot with cabbage, slices of orange, pepper sauce and, if desired, with rice. Each region feijoada prepared in different ways, with various additives.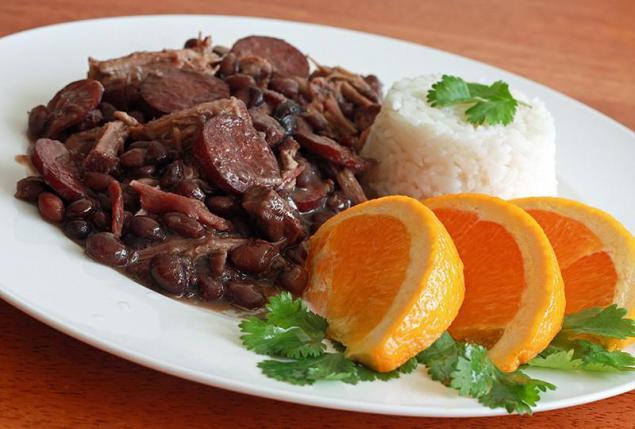 Ukraine: soup
Thick spicy soup made from beets and vegetables, be sure the meat. Surely you know what a wonderful taste of traditional Ukrainian dishes. He has made with sour cream and bread.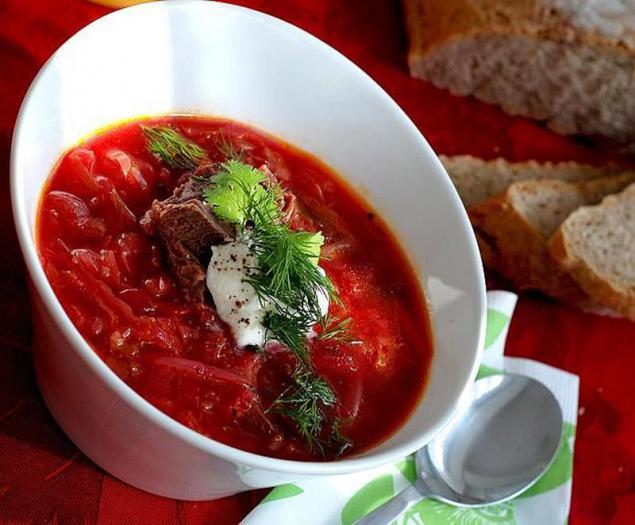 Thailand: Thai noodle
These noodles made from moistened with water, dry rice noodles, which are fried with eggs and minced tofu, as well as the spices used a huge number of different ingredients: tamarind pulp, fish sauce, dried shrimp, garlic, shallots, chili, etc. Serve with lime wedges and chopped roasted peanuts. Depending on the region may also include fresh shrimp, crab, chicken or other meats.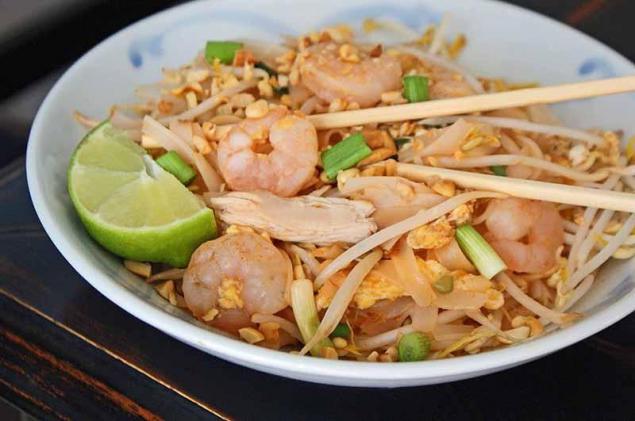 Czech Republic: sirloin in cream
As the cuttings are usually taken beef, served with thick cream sauce and dumplings. Sometimes meals are served slices of lemon and cranberries. It is very tender and flavorful dish.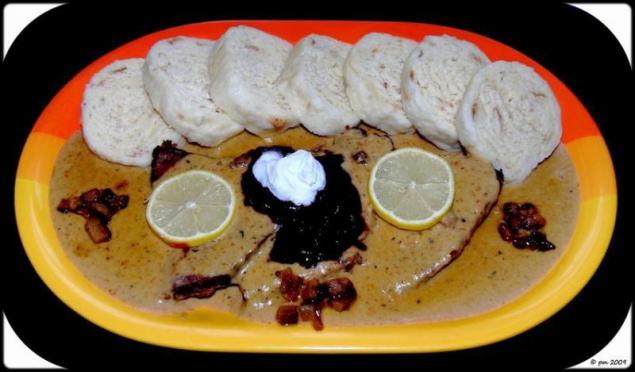 Venezuela AREP
Venezuelans can not live without AREP as well as Russian and without bread. It is made from corn flour tortillas, entirely without oil, with different fillings.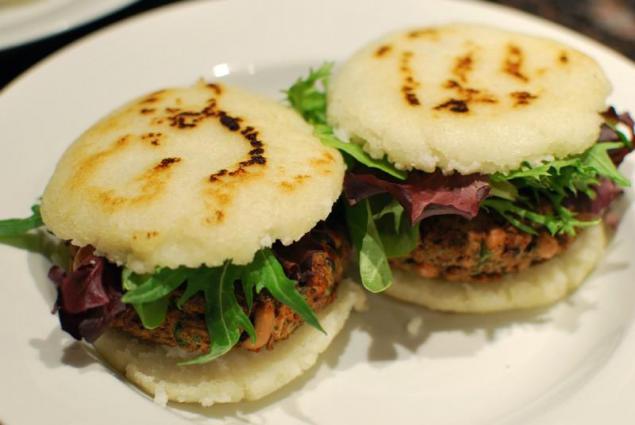 Turkey kebab
Kebab appeared on the streets of Turkey, where street vendors cut meat with a vertically suspended pieces. By tradition, the lamb kebab is used, but, depending on local preference or religious prejudices in the kebab you can also find beef, goat meat, chicken, pork or fish. Usually kebabs served in pita bread.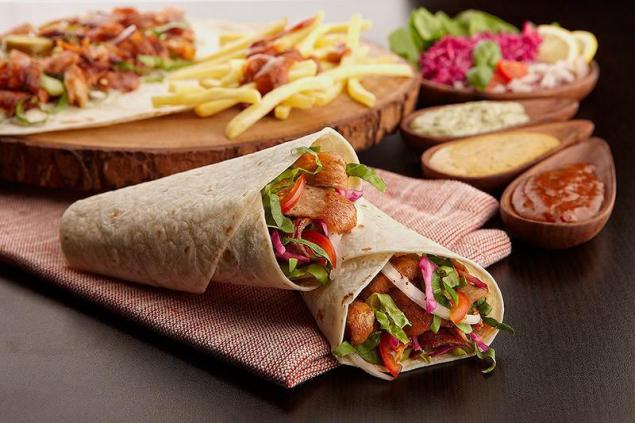 Singapore chilli crab
Crab fried gently in very special sauce ... You can not even imagine this yummy.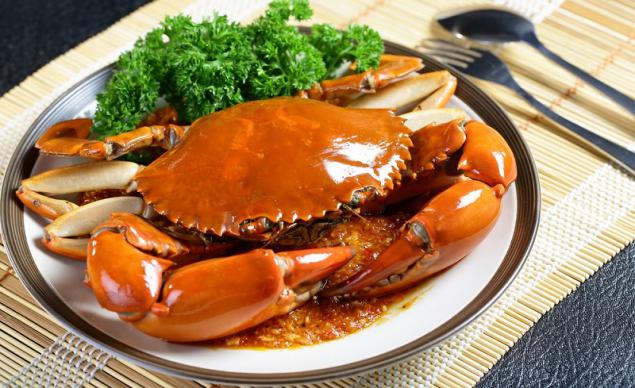 Serbia pleskavitsa
Simple but tasty and nutritious dish of minced meat and onions, like meat pancake. Served with a variety of side dishes.




New Zealand pie with bacon and eggs
This cake consists of bacon, eggs, onions, peas, tomatoes and cheese, so it is quite a caloric. Sometimes served with ketchup. Also, this dish is popular in neighboring Australia.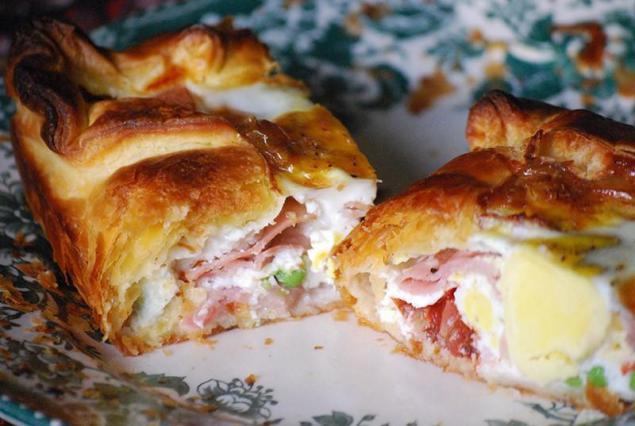 Belgium mussels and french fries
Has anyone tried the mussels, will not remain indifferent to this dish. It is served in an incredible amount - a portion of the weight 1, 5 kg per person. In addition to exquisite mussels attached all the favorite French fries. I want to Belgium ...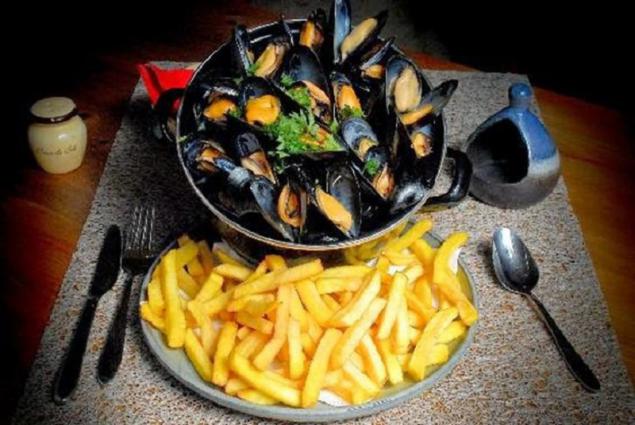 You have impressed these unusual dishes? Share this article with your loved ones to know it's worth it!

via takprosto cc