Raspberries for its great taste loved by adults and children, in addition, this bright, fragrant and sweet berry is extremely useful. Raspberry good fresh, and even cakes, it turns out – yum. In this article we will tell you how to cook a soft cake with raspberries.
Cooking time:
60 minutes
Servings:
4-6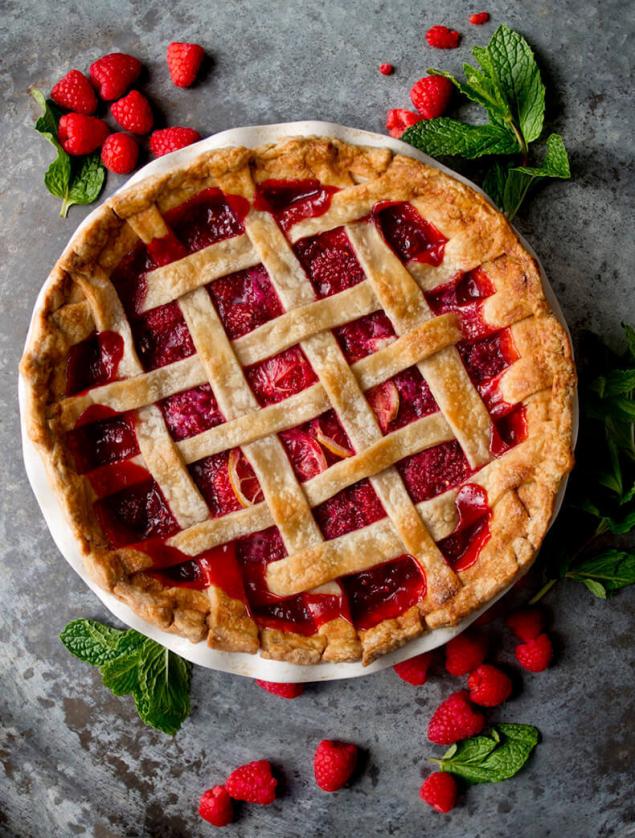 Ingredients:
250g raspberries
150 g flour
80 g powdered sugar (+ 10g for decoration)
160g butter, softened
2 tablespoons lemon juice
Zest of one lemon
4 eggs
1 teaspoon baking powder
Form 15 cm.
How to cook:
1. Preheat the oven to 200C.
The yolks separated from the whites. Beat butter with powdered sugar (80 g), add the egg yolks and continue whisking until the mixture becomes voluminous and soft. Add the lemon juice and zest, and again whisk.
2. Whisk the egg whites with a pinch of salt until firm peaks. In another bowl, sift flour with baking powder and add the part into the oil mixture. Enter the half of the egg whites and stir with a spatula, movements from top to down.  
Perfect homemade sourdough breadCucumber salad 5 unusual and useful recipes
3. Add second part of flour, stir again the input proteins and well as mix as the first time. Form grease with vegetable oil (if You have a split form, it is better to cover with more parchment and the dough didn't leak in the oven).
4. Pour part of the dough into the form, spread the raspberries, again pour the batter and decorate with raspberries on top. Put in oven for 15 minutes, and then diminish the temperature to 180C and bake for another 30 minutes.
Cooled pie can bring to the table.  
Cook with love! Bon appetit!    
P. S. And remember, only by changing their consumption — together we change the world! ©
Source: vk.com/academy_main?w=wall-46725206_22231