In 2004, DARPA announced the first competition for fully Autonomous vehicles. The cars had to drive the track at 230 miles without human intervention. To finish then don't get one. Since then, much has changed. In 2005, the race was the first winner (Stanford) and today the development of unmanned vehicles engaged in all of the major automakers, startups and a large number of IT companies. For example, ...
Cars
Renault-Nissan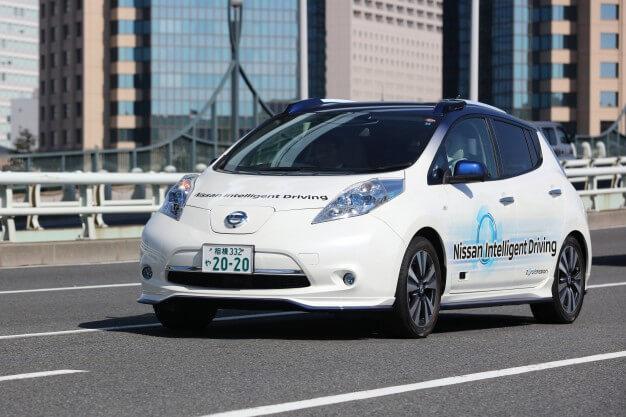 A large-scale approach to the creation of unmanned vehicles used by the Corporation Renault-Nissan. She plans to create 10 cars with the functions of Autonomous driving by 2020. By 2018 they will be able to go without a driver to change lanes, and by 2020 alone to cross intersections to move traffic.
Tesla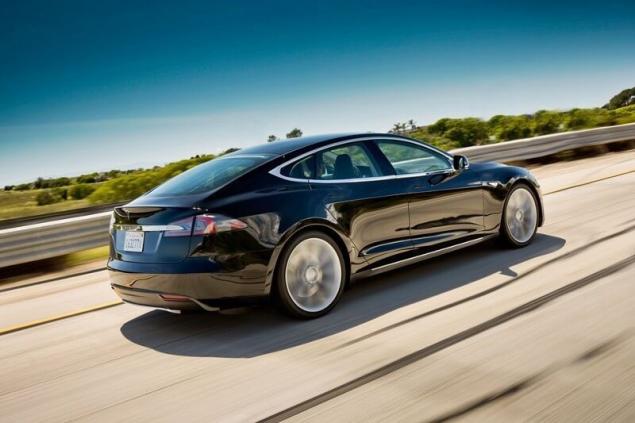 Of course unmanned vehicles develops and the company Tesla. Using the software updates it has introduced in their cars autopilot. He is not everywhere and ignores the traffic lights, but on normal roads are able to go without a driver. Elon Musk promises that they will make the car fully Autonomous within two years, to 2018.
Google car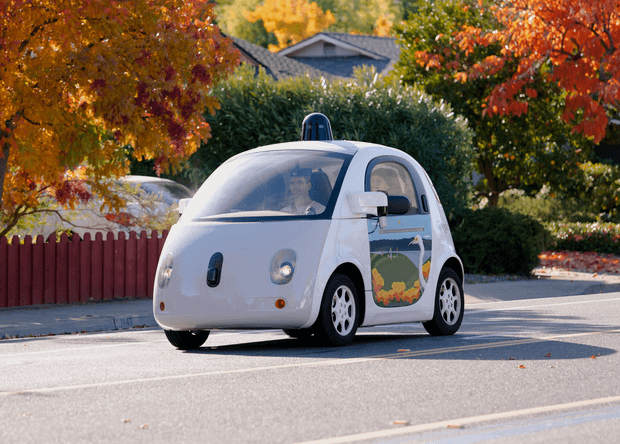 Unmanned vehicles company Alphabet was the first and, to date, has driven more than 2.2 million kilometers. Over the past 5 years the test was information only about a single car accident caused by a car in February 2016. (3) it is not Yet clear how and when the company intends to sell these cars to people.
F 015 Luxury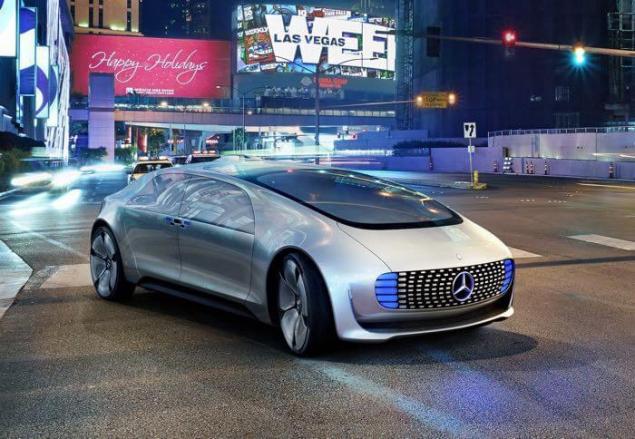 The Corporation presented the Mercedes F 015 Luxury is already used to roll the enthusiastic journalists. Mass release, but only by 2030.
Faradey future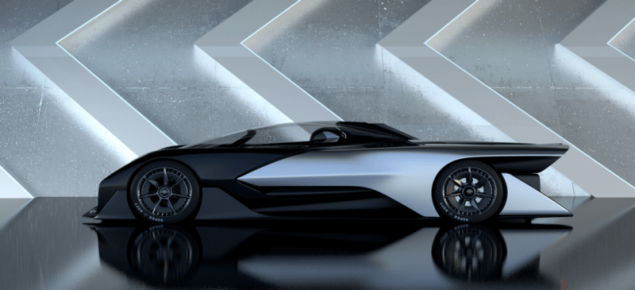 Faradey future — a very unusual company. Announcing its existence in 2015, this "startup working in stealth mode" has announced a hypercar, the construction of a factory in Nevada for 1 billion dollars and promised to create an entirely new system of movement of people
A key element of the system will be unmanned vehicles that can be used by anyone, not just the owner. This is extremely ambitious, but the company receives significant funding from China and rumor has it that out of nowhere who undertook "startup" is just a front for Apple.
Delphi drive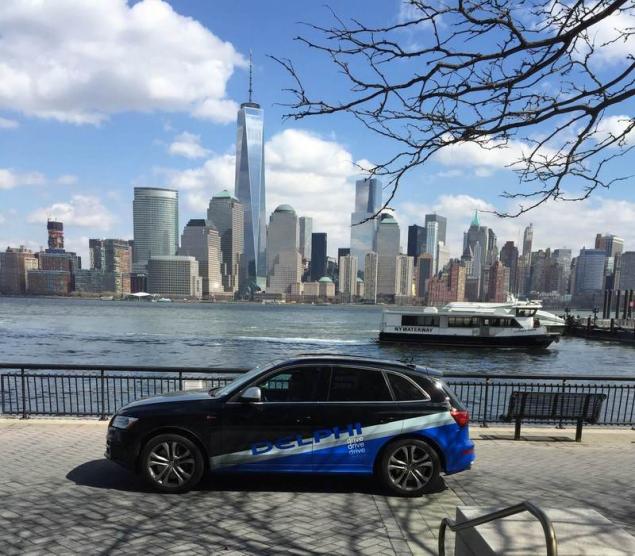 Car large automotive components manufacturer Delphi drive drove across America on 99% offline. Its creators have depicted this in the form of a web series and I think that will go down in history with this achievement
Baidu/BMW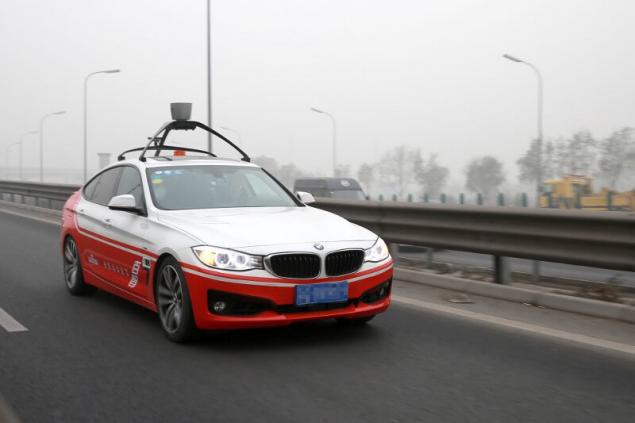 A combination of search engine and the automaker appears to be optimal for a project of an unmanned vehicle. At least China's largest search engine Baidu and BMW at the end of 2015 has begun testing unmanned machines. They say that they are not going to make it completely Autonomous and will leave the driver the ability to take control when he wants to.
Peugeot-Citroen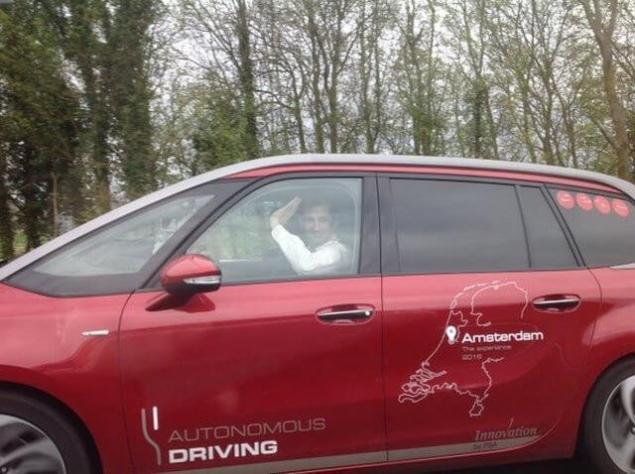 Unmanned vehicles of the French Corporation Peugeot-Citroen independently drove from Paris to Amsterdam. The company plans to introduce elements of autonomy in their cars by 2018, and make them fully Autonomous (like everyone else) by 2020.
Audi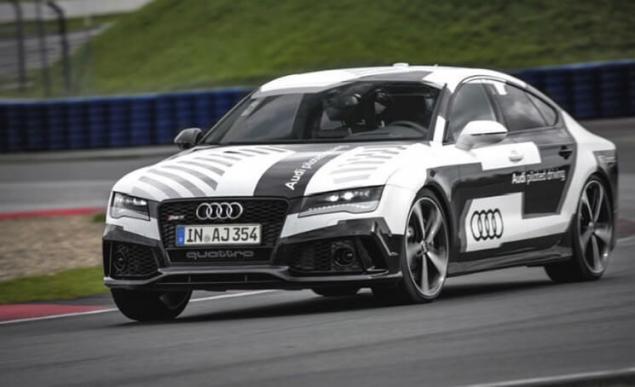 With the aim to stand out from the other projects, the company Audi made my car — the Audi RS7 speed and testing it on the race track. Now he is runs track and accelerates to 240 kilometers. Some even fear that this is the end for racing. The first serial car of company with the autopilot (but not fully Autonomous) becomes a model of the Audi A8 and it will be submitted in 2017.
General Motors/Lyft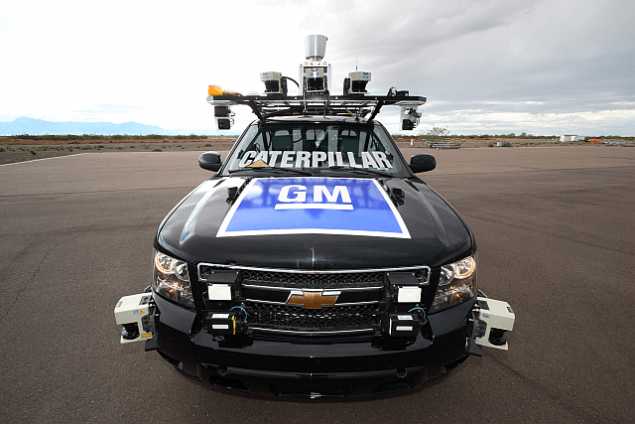 General Motors and Lyft (Uber competitor) is also going to make a revolution in transport. Using unmanned vehicles they plan to convince people to abandon car ownership and thus save the city from traffic congestion and make transportation faster and safer (the same idea that Faradey future). Reliable cars should be ready by 2020, and the change of the transport system depends not only on technology.
Uber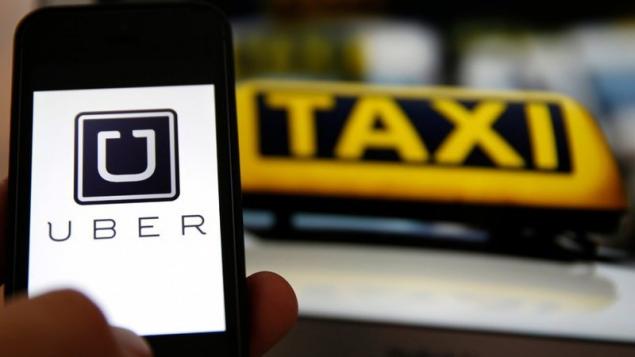 Uber (the app to call a cab and the world's most expensive startup) is hoping to do the same thing alone. For starters, he plans to rid their taxi drivers. For this, he mass recruits specialists and started testing cars in spring 2015m.
Ford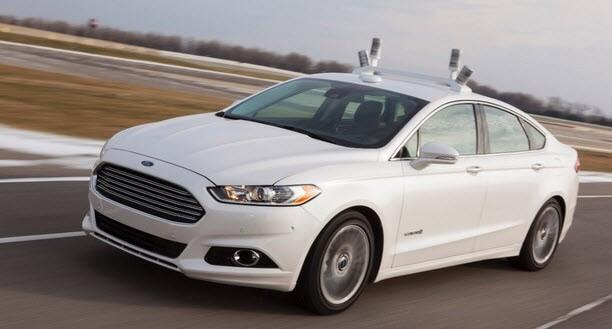 Ford has equally big plans for self-driving cars and electric vehicles. The Corporation is testing their machines in difficult conditions (snow, night, ice), and expects to release them in 2019.
Volvo Concept 26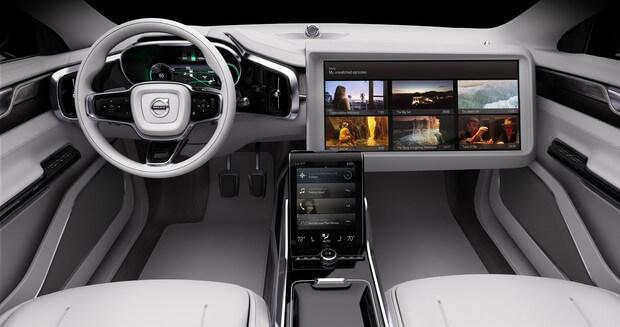 Volvo is going to introduce its Concept 26 system to stream TV shows and a folding seat. Need something to do while the car will go. In 2017 one hundred volvo cars will be tested on the roads.
Kia motors
Kia motors announced the Drive wise program in which plans self-driving car later than others to 2030му. But by 2020 will be introduced in some elements of Autonomous driving.
Honda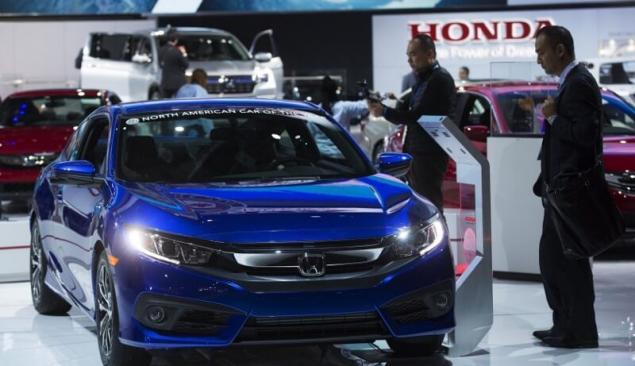 Honda became the tenth company received permission to test its unmanned vehicle in California. Elements of autonomy will be introduced in the next car model of the Corporation.
LeEco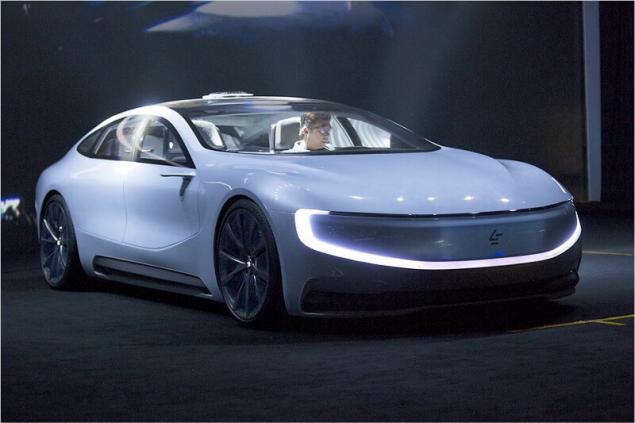 LeEco is an attempt by Chinese companies to imitate Tesla. With the support of Aston Martin startup plans to create an unmanned electric car by 2020. Yet his ability for Autonomous movement has been demonstrated only for presentations.
Toyota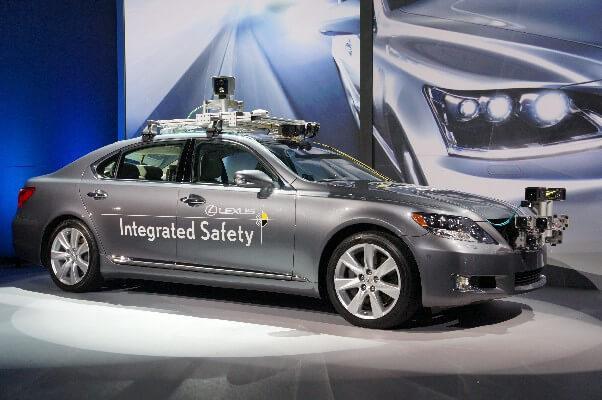 The efforts of universities, startups and even corporations will have little effect if it is moving towards the creation of unmanned vehicles will not be supported by large avtoproizvodtelyami. The largest automaker in the world is Toyota, and it was long ignored these trends. Only in the end of 2015, a Japanese Corporation, has invested $1 billion in a laboratory for the study of automated driving technologies and now expects to introduce a fully Autonomous vehicle in 2020  
Trucks
KAMAZ
The project of an unmanned KAMAZ are allocated funds under the state program "Avtonet". There is already a prototype. KAMAZ expects to finalize unmanned model by 2022 and bring it on a public road to 2025-2027 year. In General, the development of unmanned aerial vehicles in Russia will allocate 10 billion rubles in the next four years
Mercedes-Benz Future Truck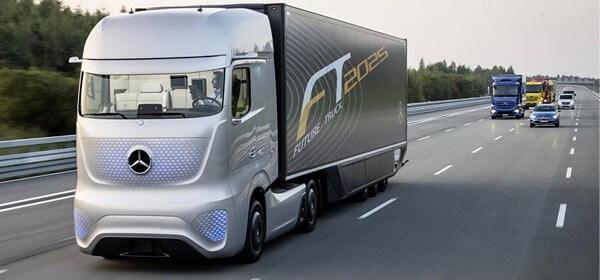 Tested on roads and trucks Mercedes. Judging by the logo Mercedes expects to begin selling them in 2025. And buy wheels for your Mercedes, you can right now
diski-mercedes.ru/diski/-bmw-c-90_97.html
Otto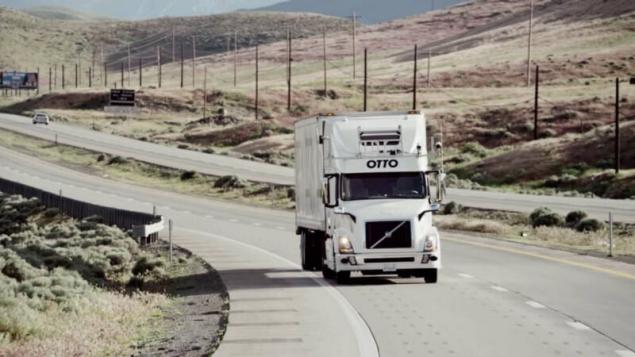 Separated from Google's team of developers in mid-2016 Otto founded a startup aimed at creating an unmanned trucks. Company executives are convinced that automation is the trucks will bring the greatest economic benefits. The company has no plans to build their own trucks, and only upgrade the existing self-move.
Komatsu trucks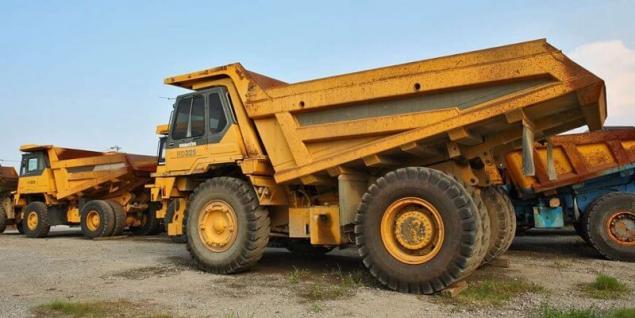 The Japanese company Komatsu in early 2010 introduced mining trucks operating without people. Their application allows you to refuse the cost drivers and they can work round the clock. In recent years, mining companies bulk buying them.    
Taxi
taxis in Japan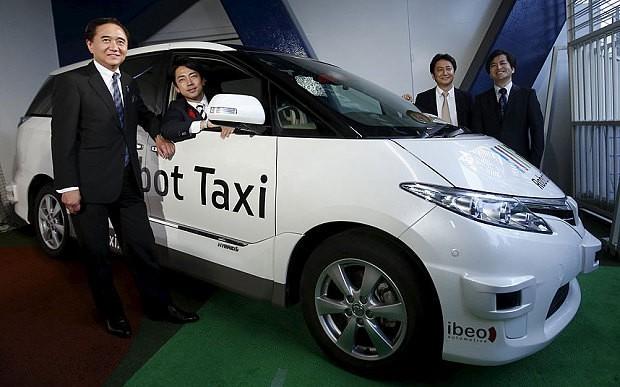 For the Olympics in Tokyo in 2020, Japan hopes to introduce the unmanned taxi that will transport athletes. Testing of these cars will begin in 2016.
NuTonomy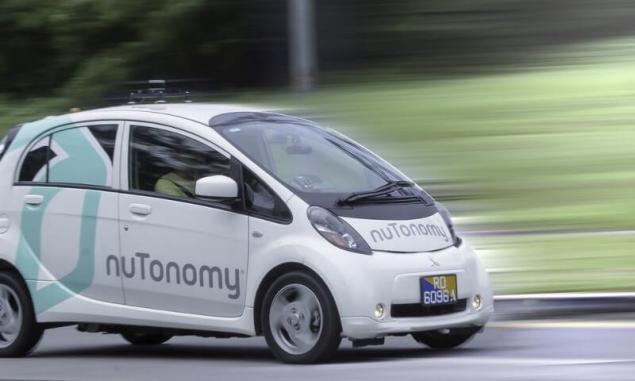 Another service unmanned taxi should appear in 2018 in Singapore
Snuber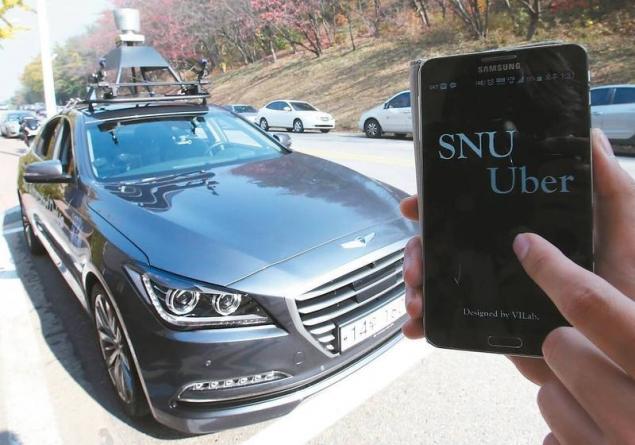 The Seoul national University also made the unmanned taxi, it is tested and drives students where they need to.
KB Aurora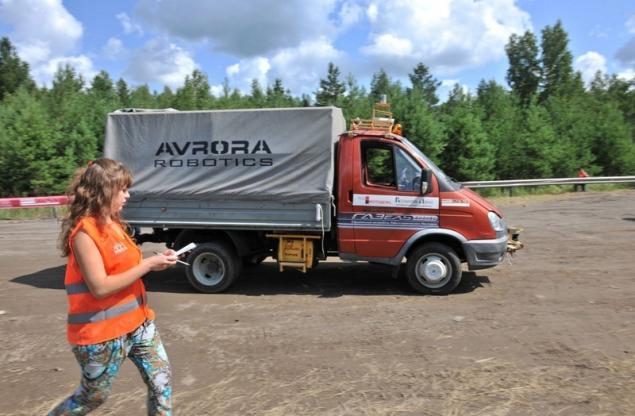 Autonomous cars are closer than they appear. For example, the St. Petersburg Gruzovichkof company entered into a contract with a resident of SKOLKOVO KB Aurora to develop and introduce Autonomous driving on their gazelles. The implementation dates are not yet known, but testing of the ghazal are undergoing.  
Buses
WePod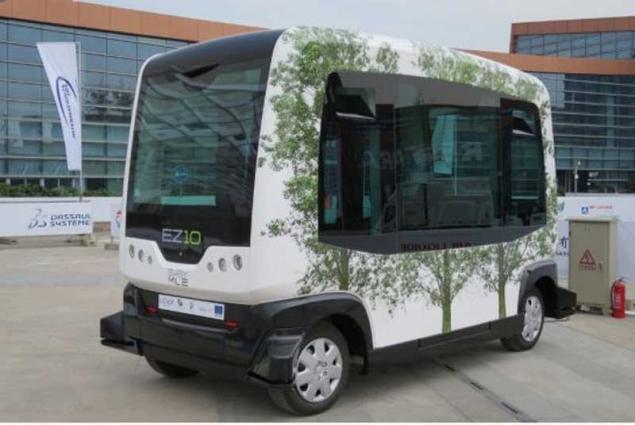 WePod unmanned buses are tested in the Netherlands and is already out on public roads. Their maximum speed so far, unfortunately, only 25 km/h In the coming years the company plans to start to carry passengers across the country.
BestMile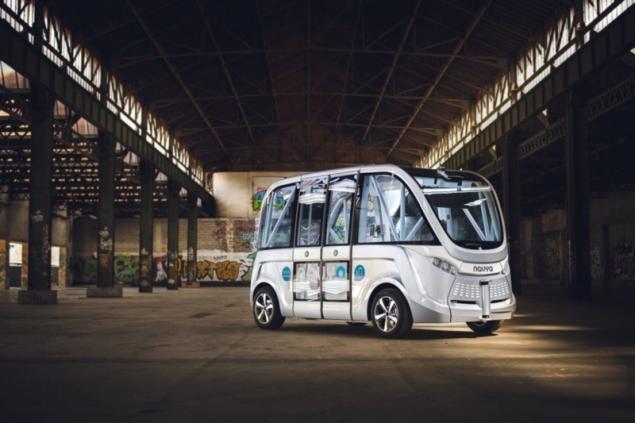 The Swiss company BestMile in the spring of 2016 was released for public roads its unmanned buses. Their speed is also only about 20 km/h.
Yutong bus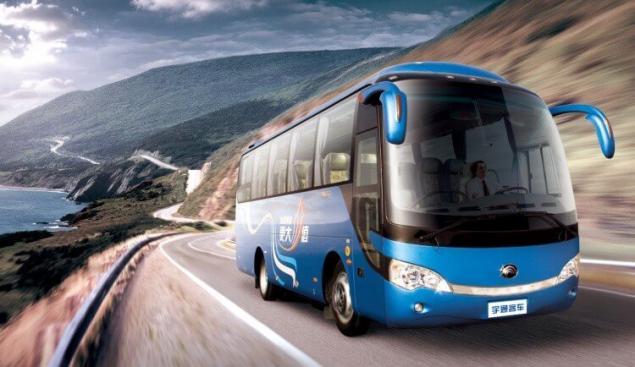 The Chinese did not create a separate bus, and just changed the normal passenger bus at the drone. Not the fact that they at least warn passengers. So far it is tested on 32километровой the highway and accelerates to 68 km/h.
Volgabus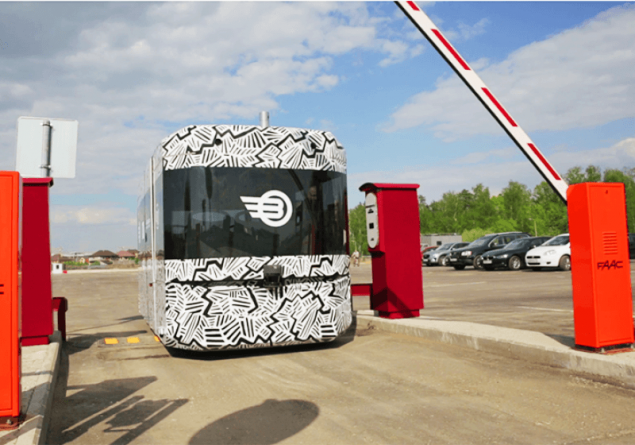 In addition, the domestic bus manufacturer Volgabus plans to introduce the first unmanned bus by the end of 2016 and the football world Cup in 2018 to ensure the successful relocation of its unmanned buses in urban environments.
CityMobil2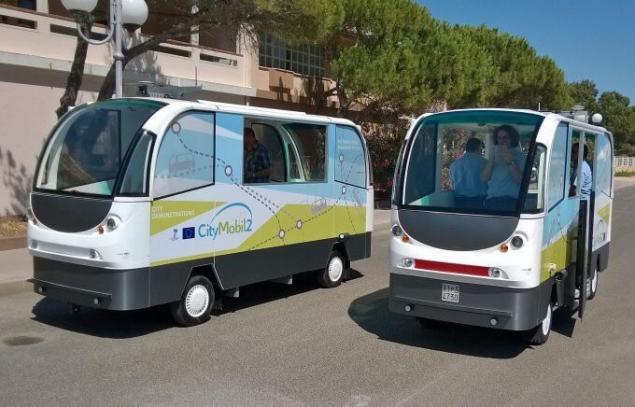 Not even the amazing level of technological development of countries such as Greece are testing unmanned buses on the roads. In a bus for 10 persons and speeds up to 30 km/h. There is space for improvement.
Olli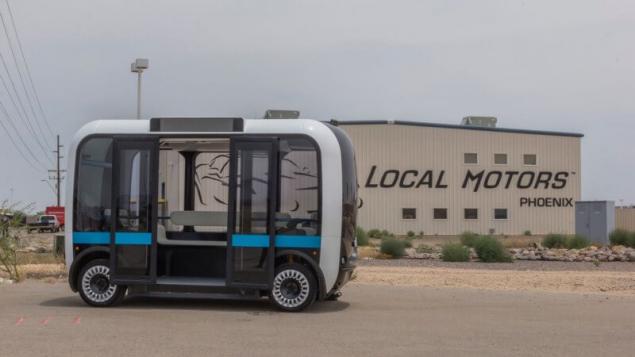 Buses Olli from American automaker Local Motors have all the modern advantages. Their fundamental elements printed on a 3D printer, they are electric and unmanned. In addition, each bus is installed the software of the supercomputer IBM Watson. Watson will be to reassure passengers concerned about the lack of driver and answer the questions. The company plans to produce more than 100 buses until the end of 2016 and begin to test them in several cities
Pod Zero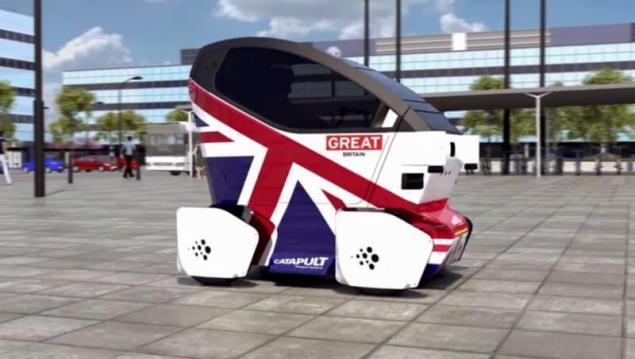 As part of the British programme for the development of unmanned vehicles in Milton Keynes in 2018 will be released on road 40 that such unmanned Shuttle — Pod Zero. Company RDM Group, which produces these machines, is also going to sell them to private customers.
Rostselmash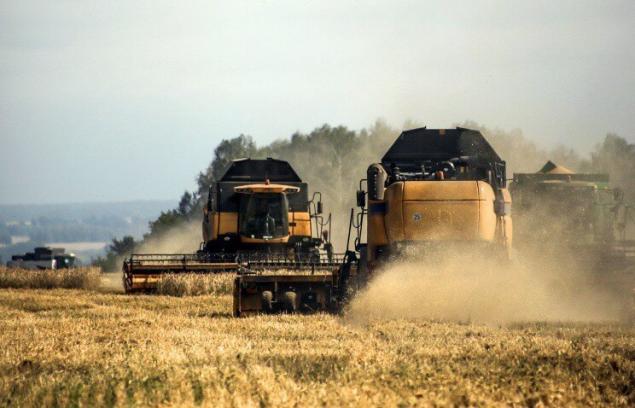 In the next 5 years will invest 15 billion rubles in the creation of an unmanned harvester Rostselmash. Responsible for this Cognitive Technologies, hopes to develop them until 2018. In the end 4 of the project unmanned vehicles in Russia (Gazelle, bus, harvester and KAMAZ). More than you would expect.
The full implementation of unmanned vehicles is almost completely will solve 2 major problems of mankind. In an accident killed each year 1.25 million people and this number increases with the owners of the cars. In traffic jams spend hours many residents of all major cities.
Implementing the ideas of the developers of Autonomous cars will allow you to end this. However, this will require some infrastructure updates and resolution of many legal and even philosophical issues (should the car to jump off a bridge instead of crashing into the bus with children? If he had someone to crush if it's "optimal" solution?). Obama has allocated for the work on this $4 billion New routes in Europe built with these cars.
Introduction of technology is not without side effects. Unmanned trucks will not "help the truckers rest on the road," according to the founders Otto. Instead they will do the job cheaper, leaving truck drivers to live on welfare. The same thing will face to taxi drivers, public transport drivers, machinists metro and captains of ships. Fee for tehnologichni progress.  
Source: geektimes.ru/post/277788/