Raspberry is quite a common berry plant in gardens. It has a lot of advantages in cultivation and, if you follow the rules of farming, you can achieve excellent results.
Raspberries can be grown in one place for up to 10 years. To do this, plants need good lighting. Raspberry does not like strong winds, so planting it must be considered. She also does not tolerate waterlogged soil, but moisture should be in abundance. From excess moisture the plant will root. It is recommended to drain prior to planting raspberries.
The most suitable soil for this culture – loam. Raspberries are planted in different ways: in pits or grooves on the bottom which make organic fertilizer. After planting the plants should be watered, and the soil compacted. After planting, the root zone is recommended to mulch. As mulch you can use hay, freshly cut grass or other material.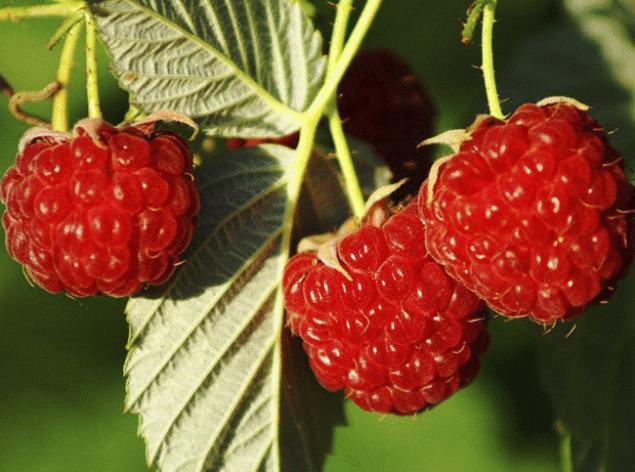 Photo: thinkstockphotos.com  
Like all garden plants, raspberries required feeding. First conducted in early spring, in April. Simultaneously, loosen the soil. Raspberry very often gives the root growth, which is absolutely not desired on the plot, so it should be removed in time. Otherwise raspberry flooded the entire area, becoming not a cultivated plant and a weed. The second feeding is carried out after flowering. For dressing you can purchase specialized products for berry crops.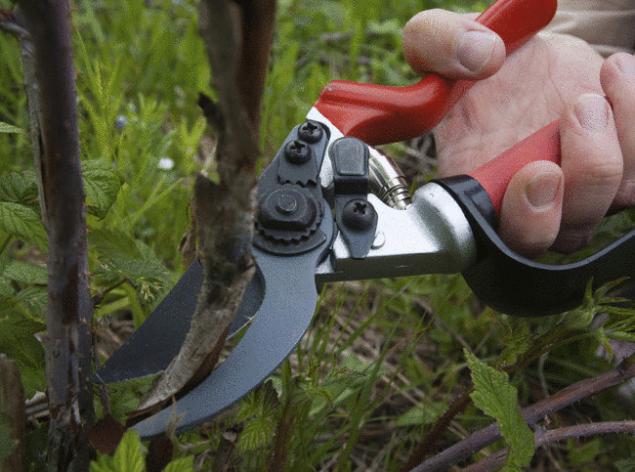 Photo: thinkstockphotos.com
Raspberry very often gives the root growth, it should be removed in time.
For a full crop raspberries require good watering and weeding. If the bushes are very a lot of berries, the plant is better to tie up. After the crop is harvested, otplodonosivshih shoots cut to ground level, as they will not bear berries.
In October raspberries prepared for overwintering. This plant can freeze solid, so to avoid this, usually it shoots bend to the ground. First they need to bind several pieces together, and then tilt gently to the ground so as not to break them and pinned to the ground. Thus, raspberry is covered with a layer of snow and frost she would not worry.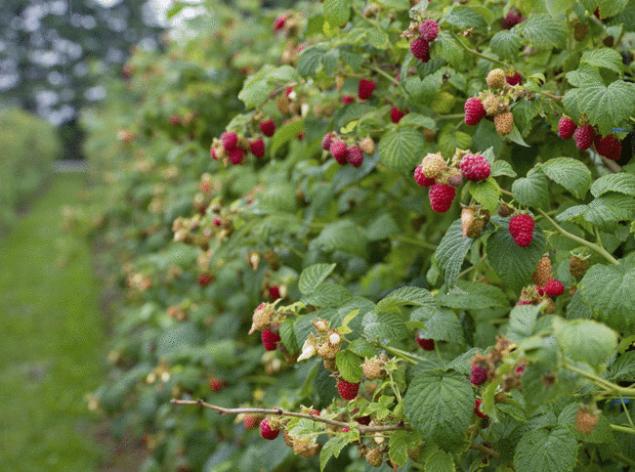 Photo: thinkstockphotos.com
Malin needed feeding. First carried out in April.
Raspberries can be propagated by cuttings, division Bush, green or woody suckers. When planting suckers take the one which is closest to the parent plant. Dug out together with the clod of earth and transplanted to a permanent place. After planting it is necessary to cut a young sapling at a height of 30 cm.
Root cuttings are selected for reproduction, taken in the dormant period of the plant. The length of this cutting should be not less than 9 cm If a few cuttings, they link together and put in a box of sand in a cool room. At the end of April or beginning of may, the prepared cuttings are planted in the ground at a temporary place, and autumn – constant.
When growing raspberries, we cannot forget about the pests of this plant. Among them are such as Mattila beetle, Midge, stem Mattila, Mattila Bud moth Midge stem Mattila and Mattila tick.published  
Source: domashniy.ru/