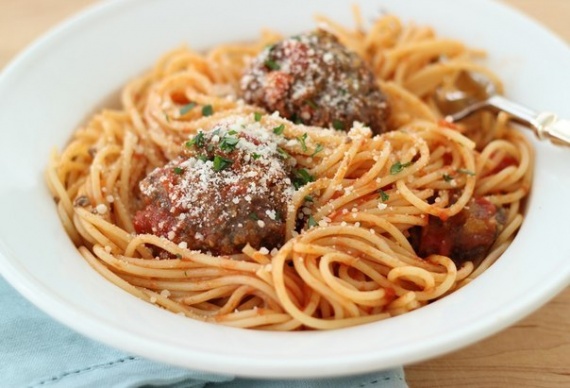 Ingredients:
Ground beef - 500 g
2 slices of loaf
Garlic - 2 cloves
Fresh chopped parsley
Grated Parmesan cheese - ¼ cup
Milk - 2 tablespoons
Egg - 1 pc
Salt and pepper
Preparation:
In a blender. Bread cut into cubes. Whisk to combine parsley and garlic. Add parmesan and whisk again. Small portions, add the bread cubes, then minced and at the end of eggs, milk, salt and pepper.
Hands. Slice the bread. Grated cheese, squeezed garlic, chopped parsley, salt and pepper mix. Beat the eggs and add the milk. Mix and add the minced meat at the end. Stir with a fork or your hands.
Blindly obtained from minced meat balls and fry in a pan or under the broiler (7-9 minutes) to brown state.