It rations Russian soldier.
For the year something has changed, and now we can compare
modern packaging with last year.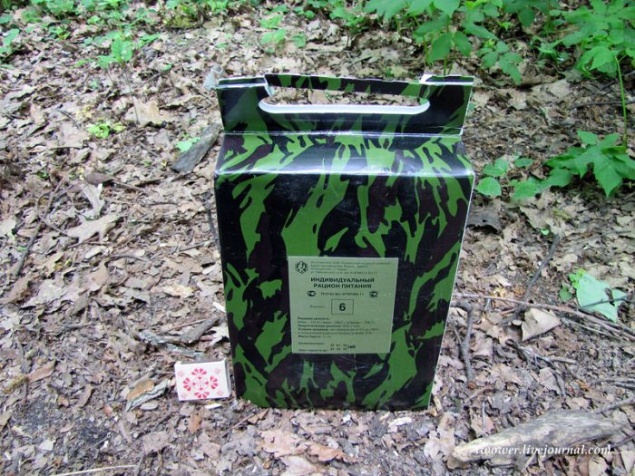 The handle is not torn because I impatiently attacked her, tearing to eat rations,
and for simple carrying a couple of tens of meters. A similar problem existed with the handle on the old soldering.
Lord manufacturers, correct as well? ;)
Box inside is covered with foil and transient finding content in the rain does not hurt,
but dip it in the water is not recommended: runs along the seam on the bottom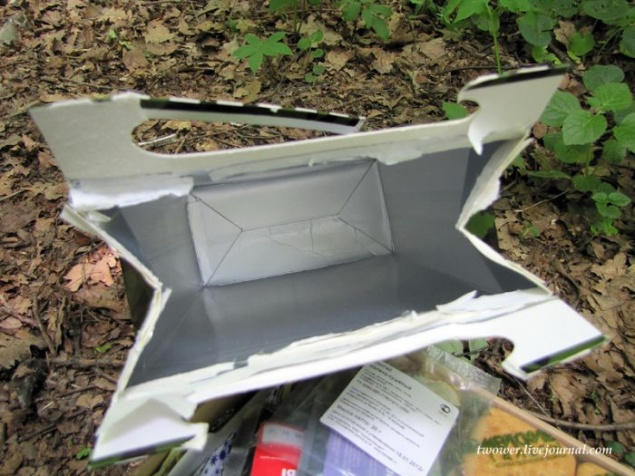 Inside the cardboard box in which the products are stacked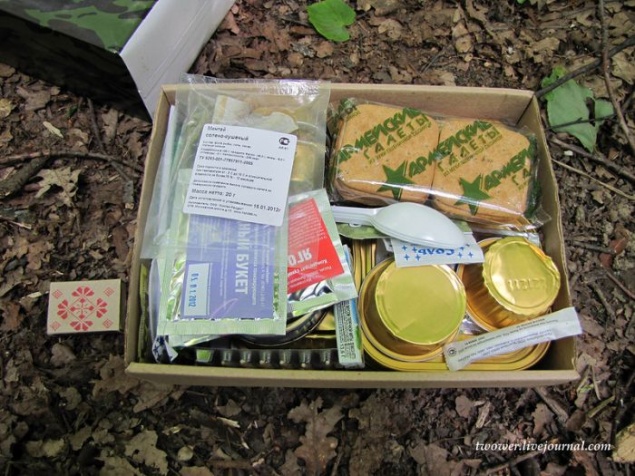 Instructions for use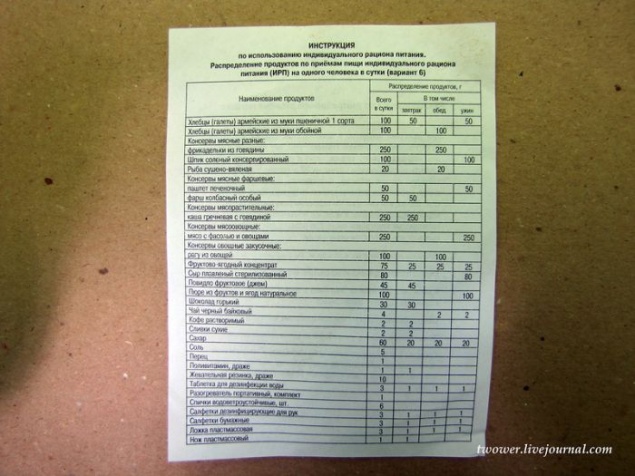 At breakfast on the instructions offered to use:
 - Bread army of wheat flour 1 grade (pictured lowest packaging and one on the right)