I bought a ration from the United States and just decided to share the fact that inside.
He walked me to 70 UAH. For comparison, 75 UAH I'll ration of Russia.
Please note that the daily ration of the Russian Federation and the United States one-time rations.
In short, buying a happy, yum-yum.
In the US Army 56 different menus in these rations, I tried only two of them.
In the Russian army tried three different menus.
Completely satisfied!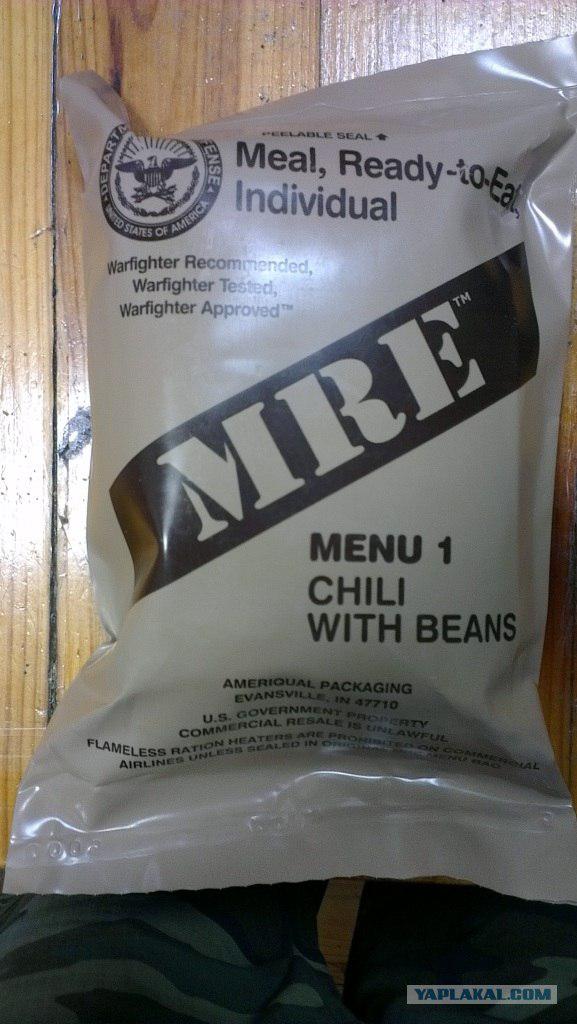 Photo 2
dense than the core package, all packed in a bag, and even with "zipom»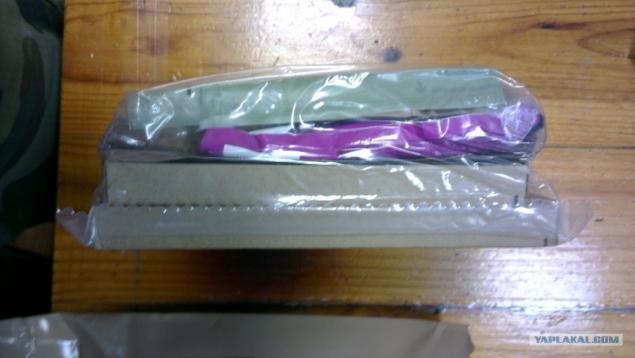 Photo 3
in general, it's what's inside
sometimes it comes across M & M's, or even something like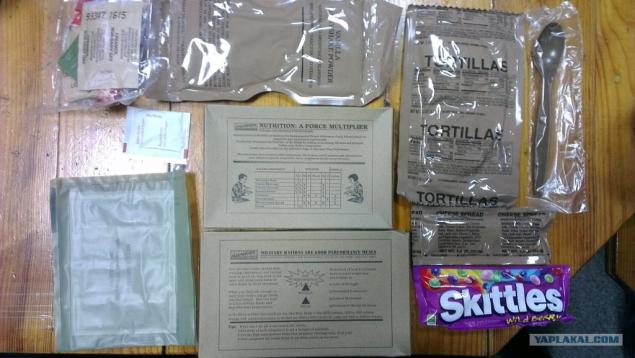 Photo 4
sealed bags packed here in these boxes with instructions and description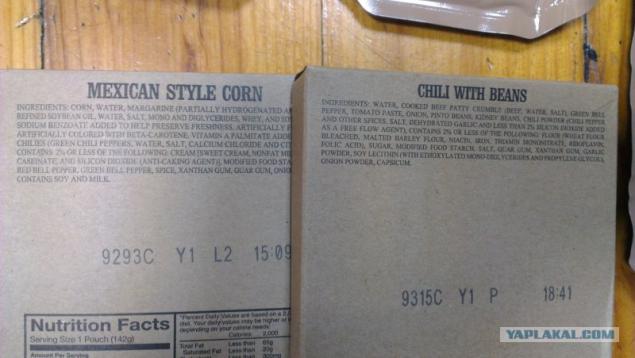 Photo 5
whether the protein, or energy, but delicious drink ...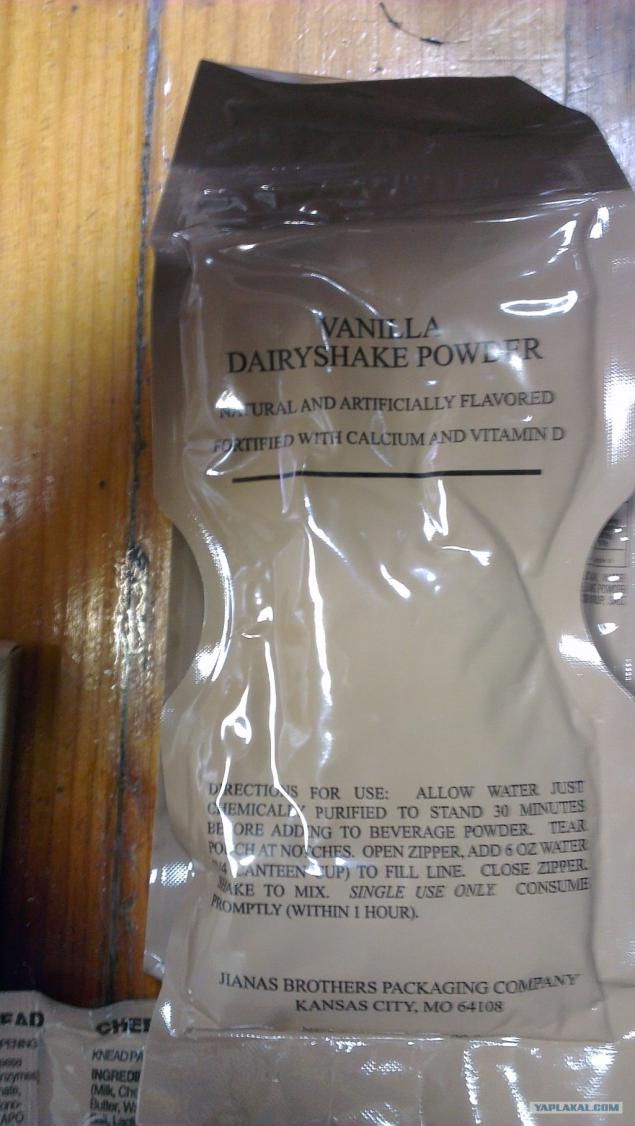 Photo 6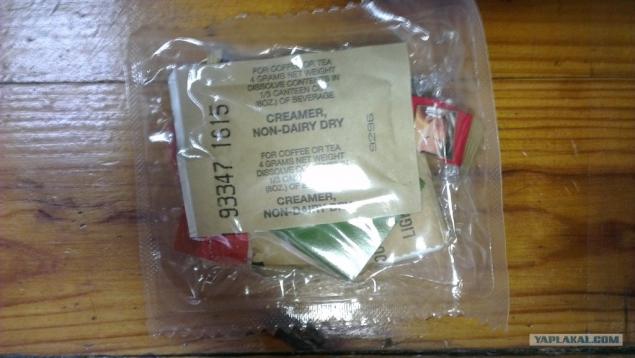 Photo 7
it is all rubbish
salt, pepper, sugar, coffee, cream, chewing gum, matches, napkins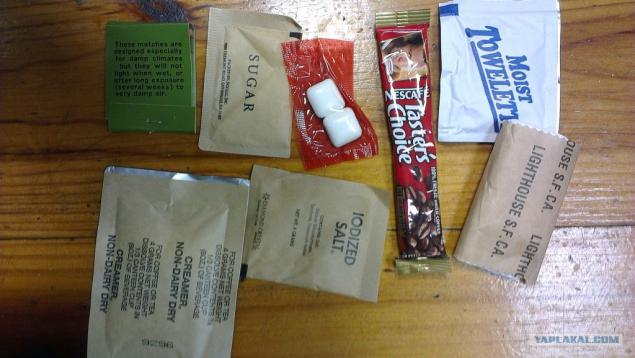 Photo 8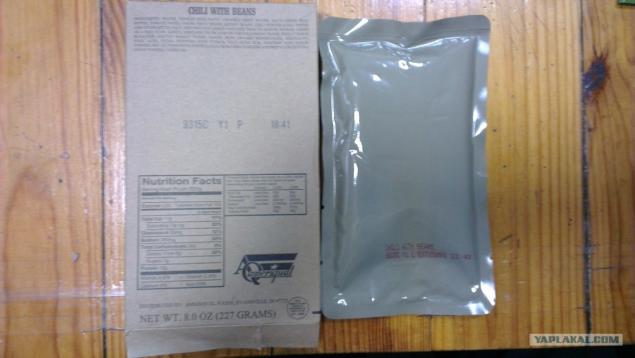 Photo 9
I opened "Chili Beans»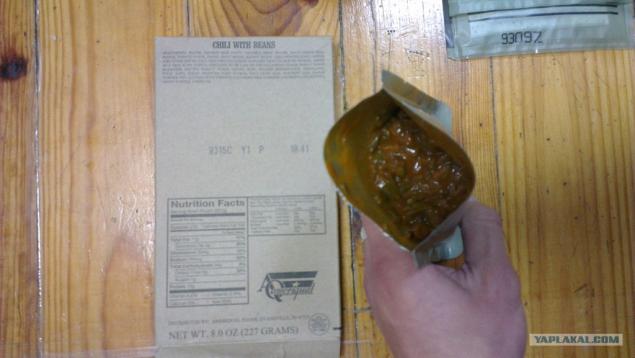 Photo 10
That's how they look ...
pretty sharp, cold ... not even warmed specifically and vseravno sharp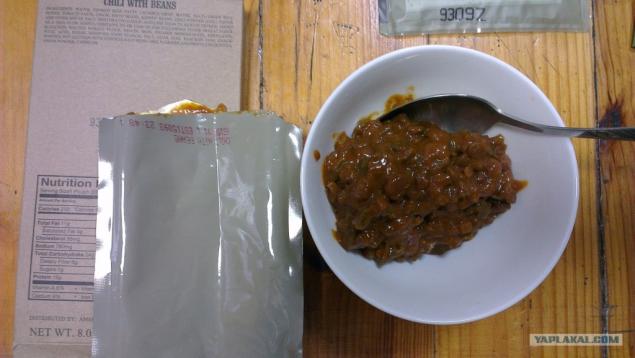 Photo 11
and this is the second package, corn ... did not mix with the beans, and would be worth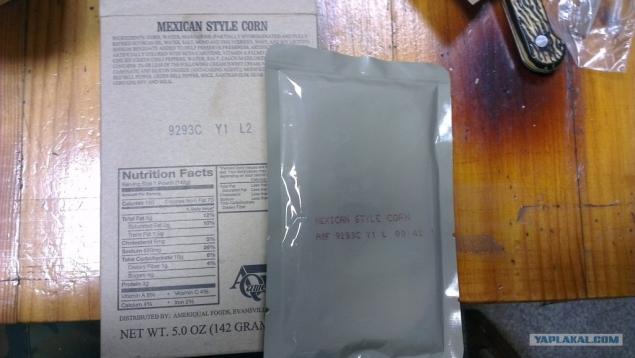 Photo 12
kukuruzka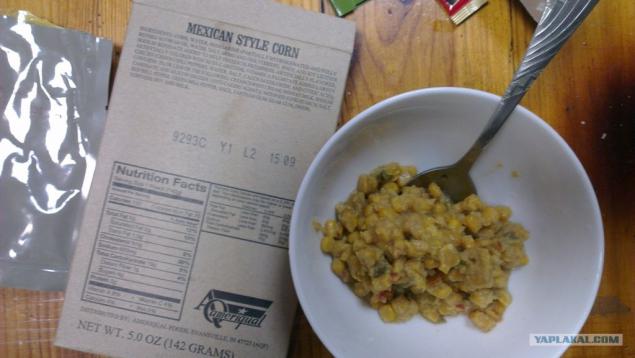 Photo 13
pita
our soldering or Russian bread instead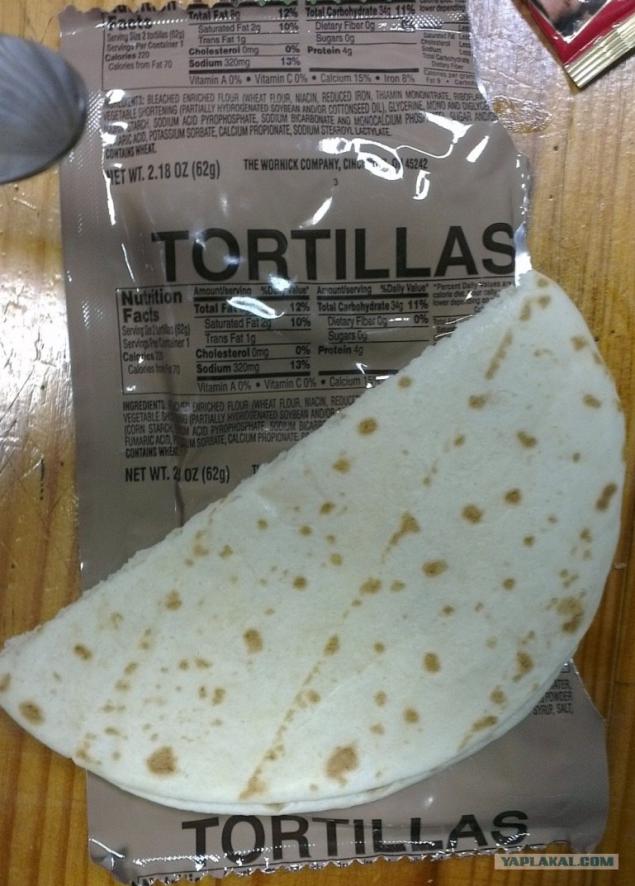 Photo 14
I opened what pictured 5
spread with hot water and gave cool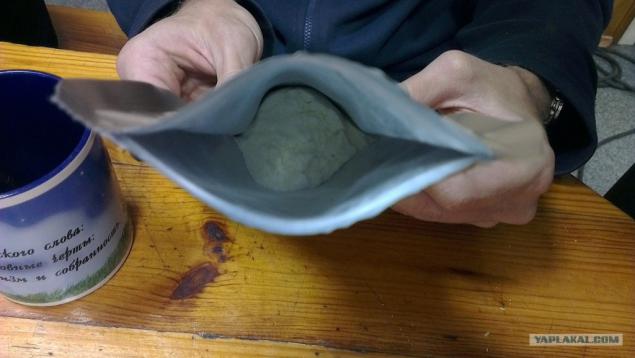 Photo 16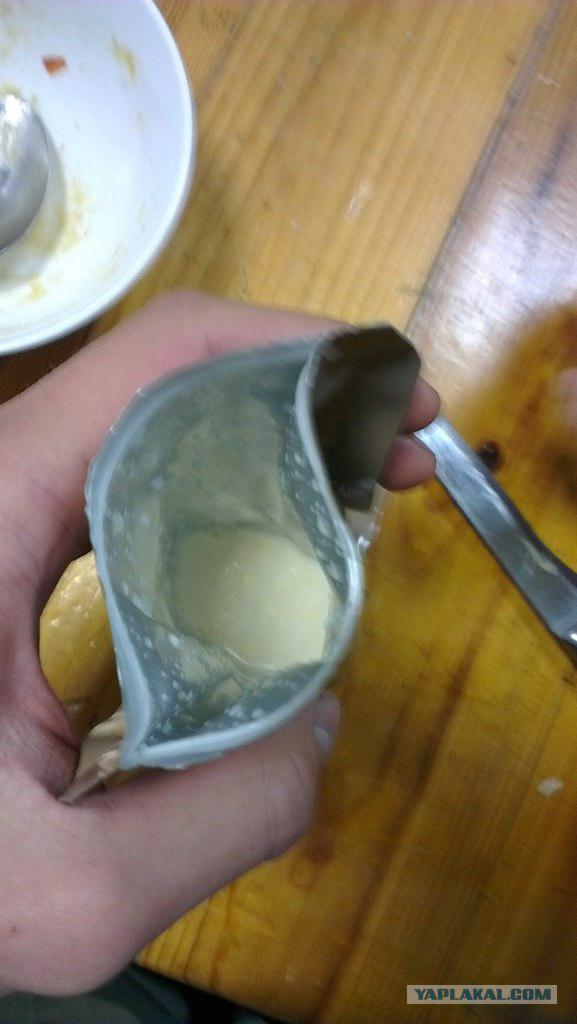 Photo 17
there you
Photo 18
the package includes and is such a little thing ...
so-called podogrevalka ... add a little water and it starts to get warm
it is to heat the main food, but very convenient, and faster than we
not use, I leave on hard times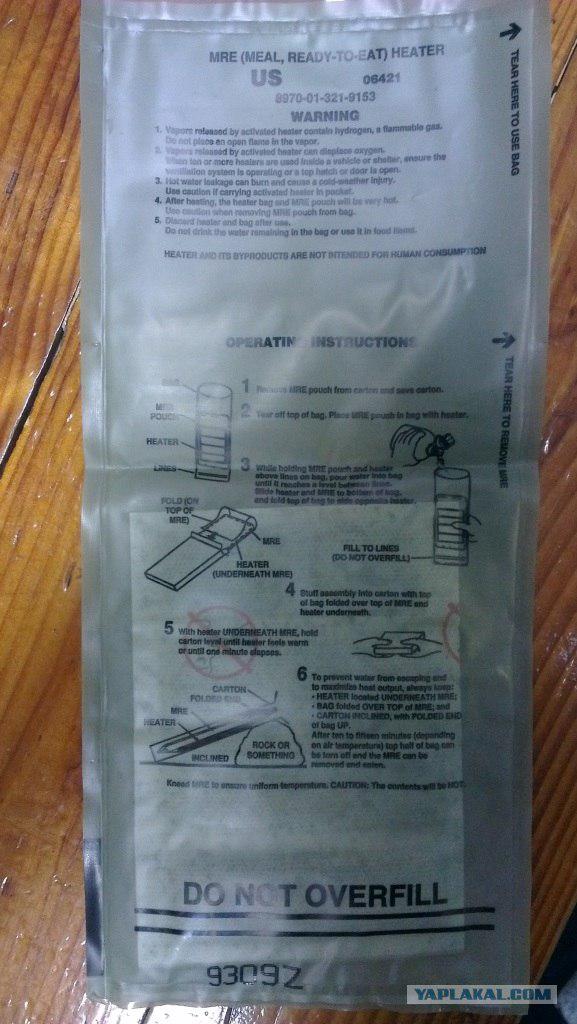 Photo 19
cheese spread or pasta, xs
tastes like processed cheese
in general, this is the last photo ... not only download photos sealing, lavashikov ...
not so important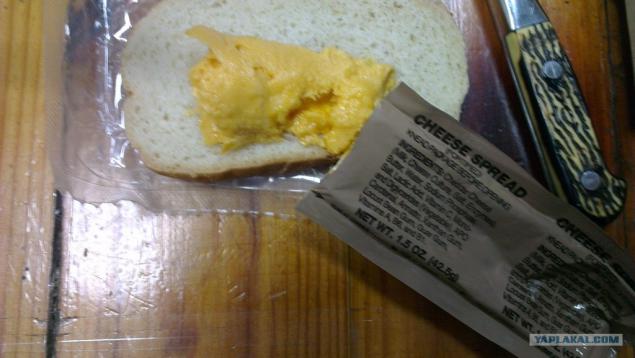 Source: