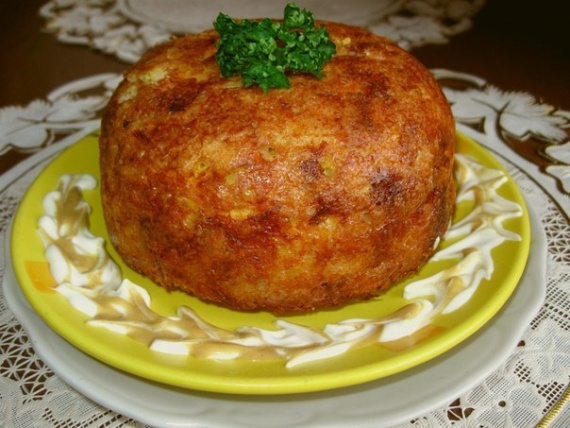 Ingredients:
1 cup of rice,
2 tbsp. Spoon sour cream,
2 tablespoons butter,
a little minced meat,
onions,
carrots,
eggs,
salt,
ground black pepper.
Preparation:
Boil the rice. Finely chop the onion, carrots grate, add the minced meat and stew in vegetable oil, add the rice, eggs, sour cream, butter, spices and mix shift in
form, greased and bake in the oven.
Bon Appetite!