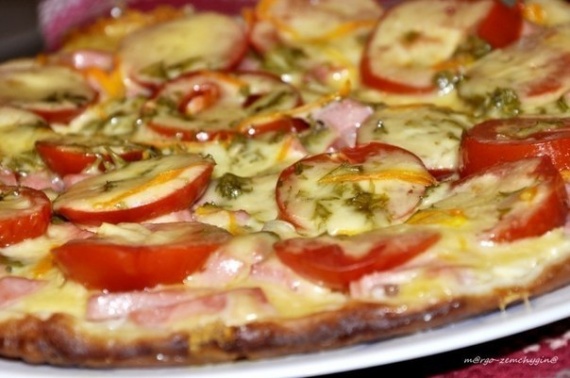 Getting Started:
______________
Dough:
4 tablespoons sour cream
4 tablespoons mayonnaise
2 eggs
9 tablespoons flour (no slides)
________________
______________
The dough turns liquid, like sour cream, pour it into the pan and the top has put any toppings (sausage, eggs, olives, tomatoes, and others.)
Pour mayonnaise on top and a thick layer of cheese.
Highly recommend tooolsty layer of cheese.
Put the pan on the stove, just a few minutes, the fire no longer does.
Immediately cover the pan as soon as the cheese is slightly melted, pizza is ready.