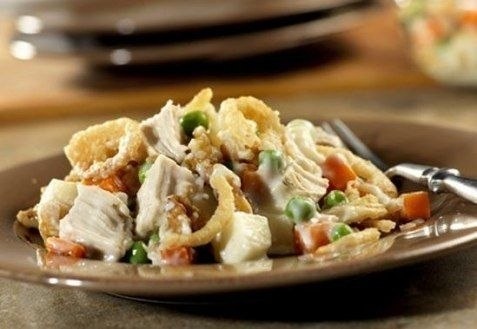 Ingredients
- Mushrooms - 300 g
- Chicken - 200 g
- Eggs - 4-5 pcs.
- Canned peas - 1 Bank
- Onions - 1 pc.
- Salt - to taste
- Mayonnaise
Preparation:
1. fillets chopped, salt and fry in vegetable oil.
2. Chop onion half rings, fry a little, then add the sliced ​​mushrooms and fry until cooked.
3. Eggs cook, peel and chop.
4. Mix the fillet, onion and mushrooms, eggs and peas. Mayonnaise and mix.
In this salad, you can add boiled carrots and crackers, but it is optional.