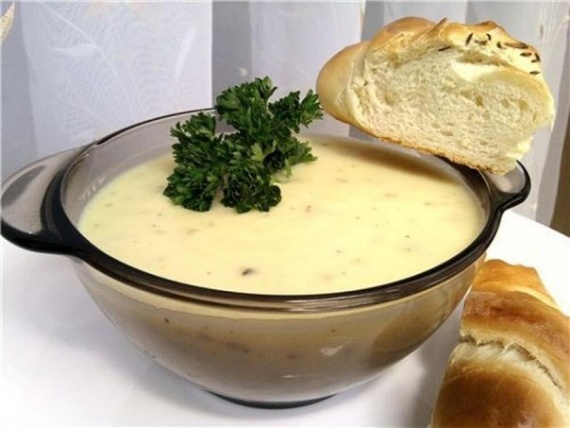 Serves 4:
1 head of garlic - 30 oz.
1 onion - 100g.
potatoes - 400 gr.
Butter - 50 oz.
cream - 100 gr.
bay leaf
salt
1. Garlic cut into plates, onions chop. In a frying pan, melt the butter, add the garlic, onion and bay leaf. Cook over low heat for 15 minutes.
2. In a pan pour 1 liter of water, add garlic and onions ready to give a boil.
3. Potatoes cut into small cubes, throw in boiling broth and cook for 15 minutes. Season with salt.
4. pyurirovat soup in a blender, mix with cream.