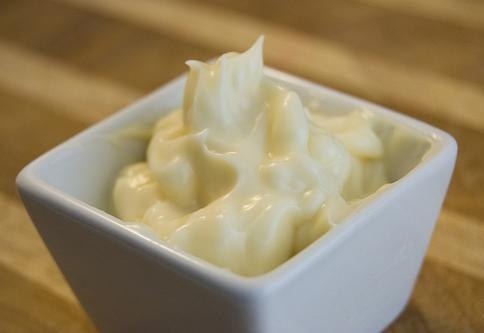 Ingredients
150 ml of milk (room temperature !!!)
200 ml sunflower oil
100 ml olive oil
1 tablespoon mustard
2 - 3 tablespoons lemon juice (can substitute vinegar)
1 teaspoon salt
Preparation
In a blender mix the milk and butter.
Add salt and mustard.
Whisking mixture hand blender, until it begins to emulsify.
Add lemon juice, whisk until thick.
This mayonnaise is stored in the refrigerator up to 10 days.
From it you can do and other sauces, adding various additives: pickled mushrooms, cucumbers, olives, capers, dill, etc.