In our world there are a lot of interesting and exciting, but this collection of installations and art projects is surprising.
Let's start with Eric Johansson: "Watch your feet!", 2011, Stockholm, Sweden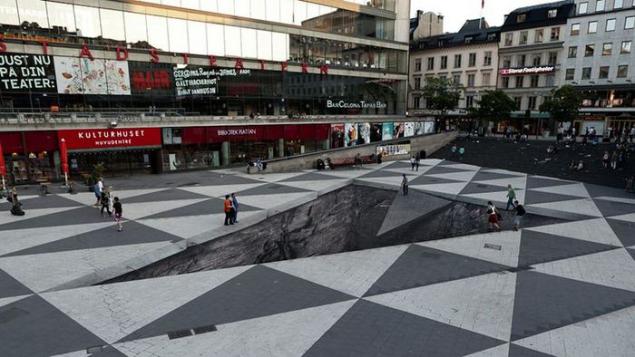 Orestes de la Paz: human soap, 2013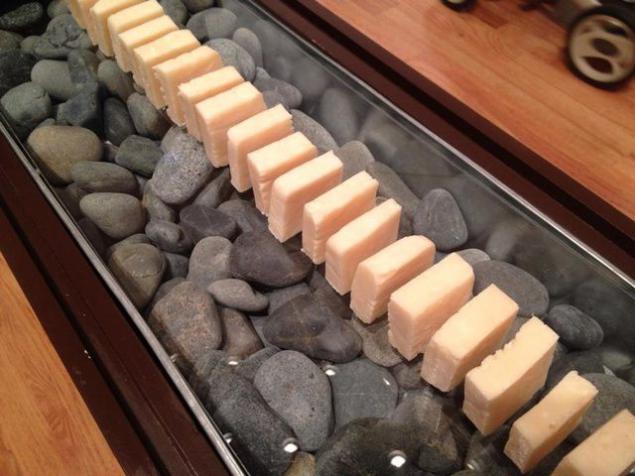 The artist from Miami Orestes de la Paz made a liposuction and decided that the fat remaining after this procedure could also serve as art: he made him 20 pieces of soap, which, in turn, used to create the installation. Now, this soap is for sale for a thousand dollars a piece. It consists of 25% of the human fat, 30% natural coconut oil, 30% of other natural vegetable oils, 15% of the African shea butter, a little lavender oil and tea tree oil. "Yet there's a part of my blood, sweat and tears that I put into each of his work. Here everything is just more clearly ", - said La Paz about his project.
Bart Jansen, "Kotolёt" 2012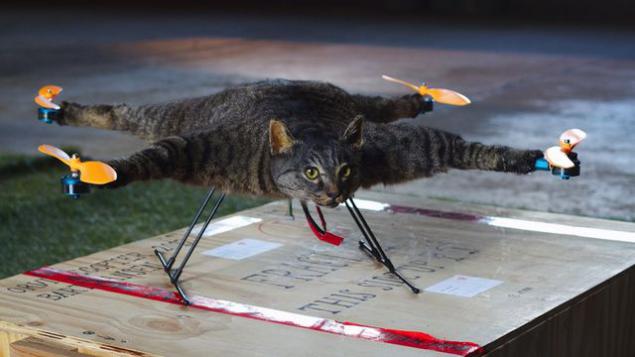 When the artist Jansen favorite cat died, he did not come up with anything better than to make him a radio-controlled model helicopter.
Taiyo Onorato and Nico Krebs: "Collection of cameras» 2012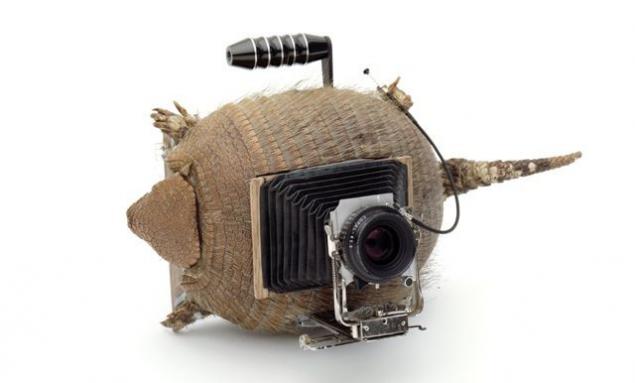 This collection is a camera made of unusual materials such as turtle shell, horn and stuffed armadillo.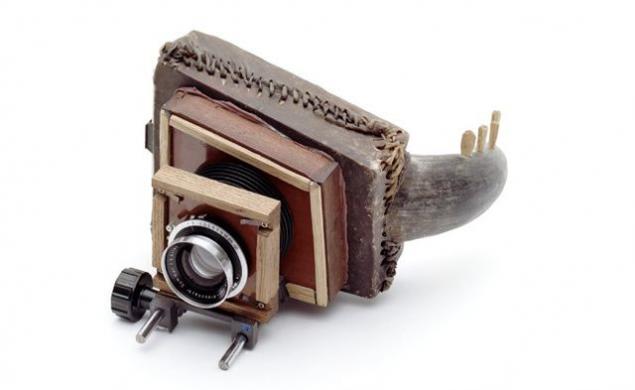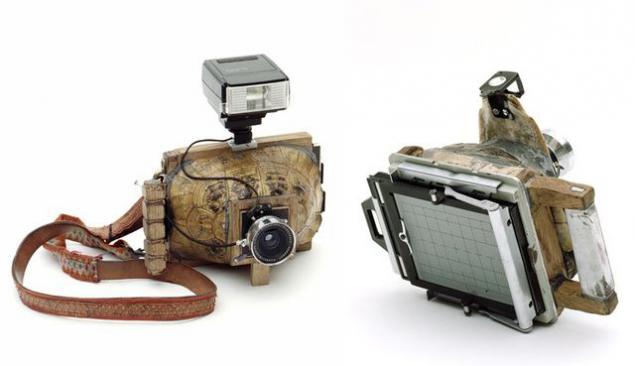 Luzinterraptus "Literature against traffic", Melbourne, Australia 2012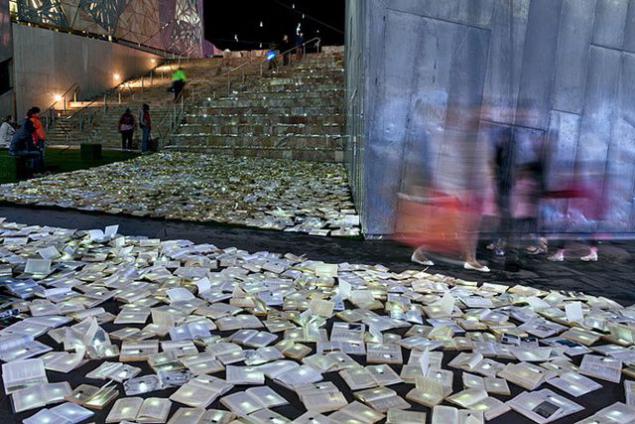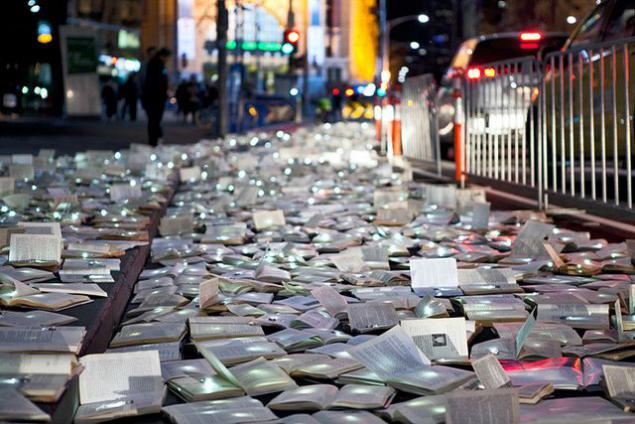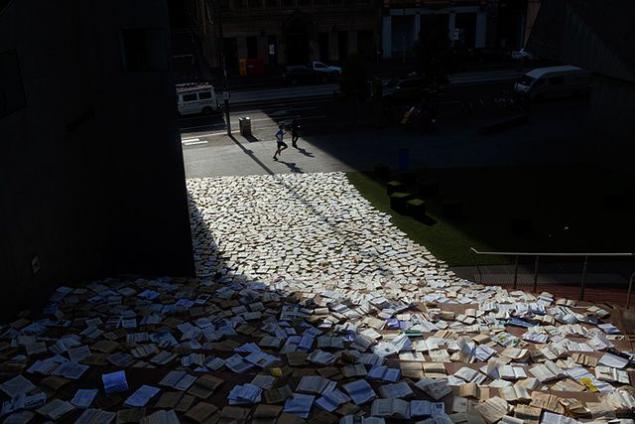 Mark Jenkins: "Under the Rainbow (dead man with balls under the bridge)," Malmö, Sweden, in 2008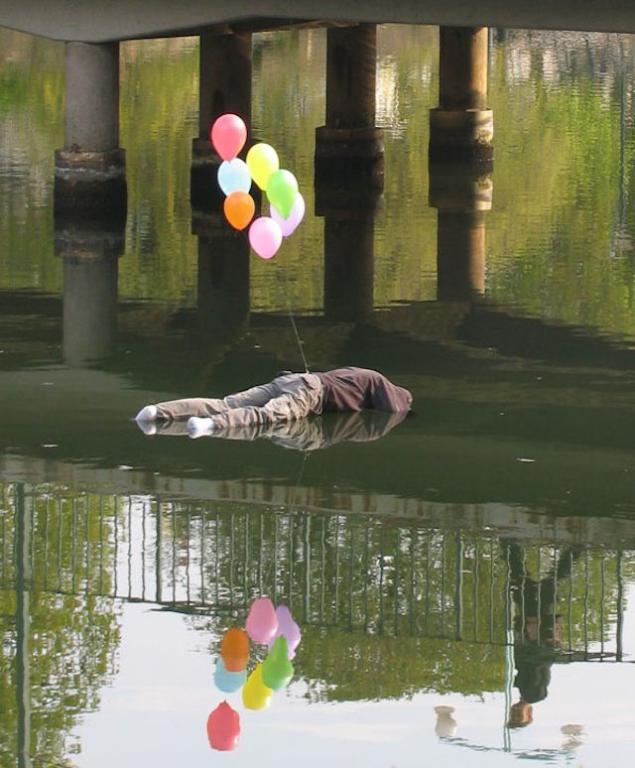 Benjamin Verdonck: "Nest of Rotterdam", 2008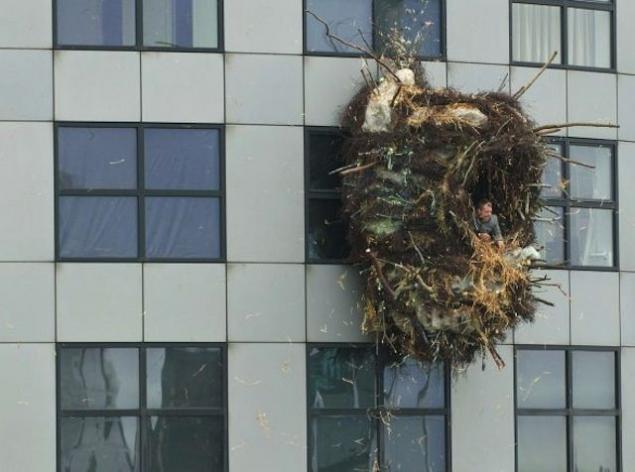 Deborah Sengl "Puma dentist treats teeth deer", 2006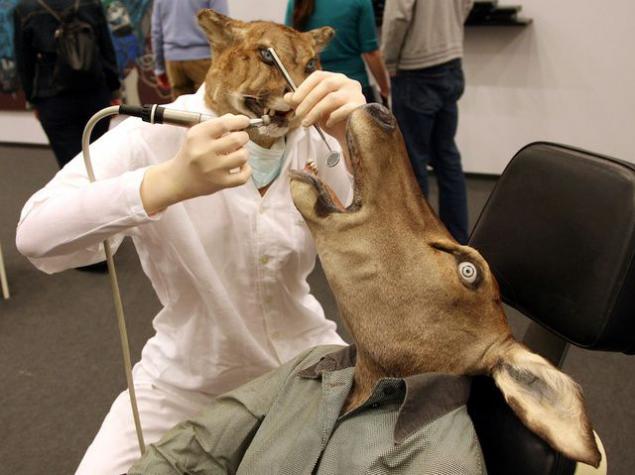 Antony Gormley's' Asian Field ", 2004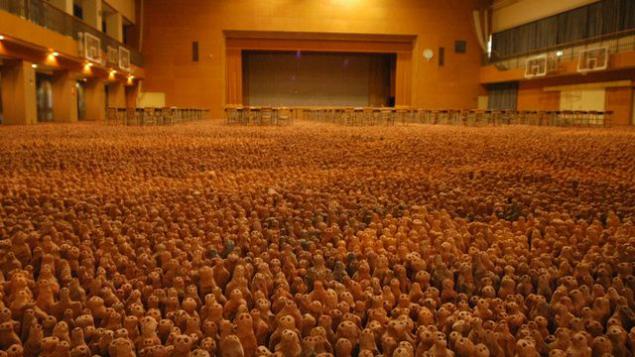 192 thousand identical clay figurines were made by a team of 350 Chinese in 2003. These figures have been exhibited in various locations around the world.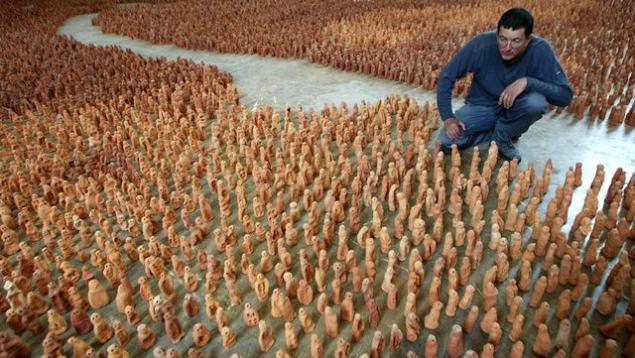 Doris Salcedo '1550 chairs between two city buildings ", Istanbul, Turkey, 2003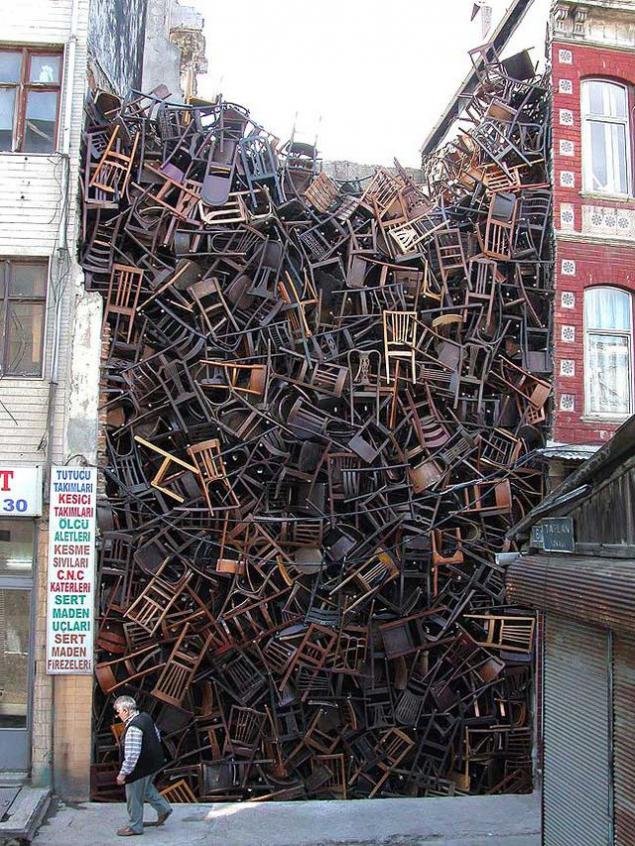 Marina Abramovic: "Rhythm 0 - Is it true that each of us lives a murderer?" 1974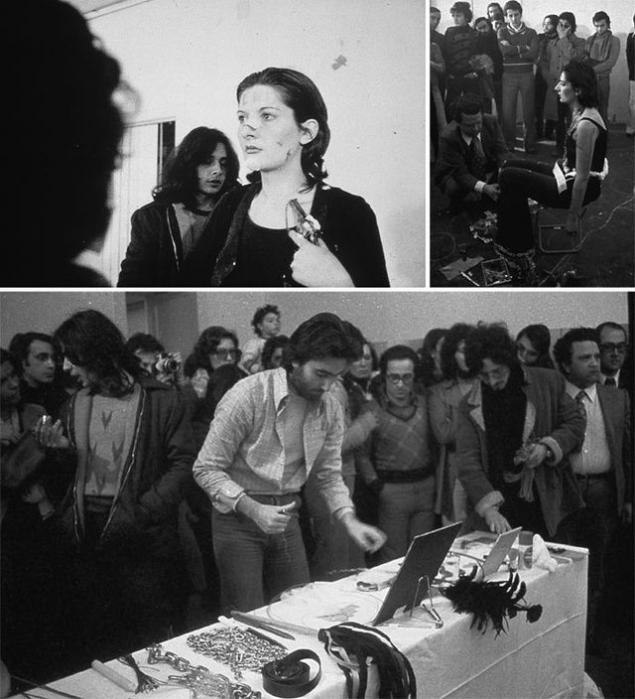 It was a kind of "exercise in trust." Abramovich has tabled 72 -What are the subject of them could be fun, some - to hurt (a fur boa, rose, scissors, honey, a knife, a pistol with a single cartridge, etc.). The artist allowed the audience for six hours to manipulate her body and movements, using any of these items. After a few hours of visitors began to cut her clothes, her skin prick thorns roses, put to his head a gun ...
Piero Manzoni: "Crap Artist", 1961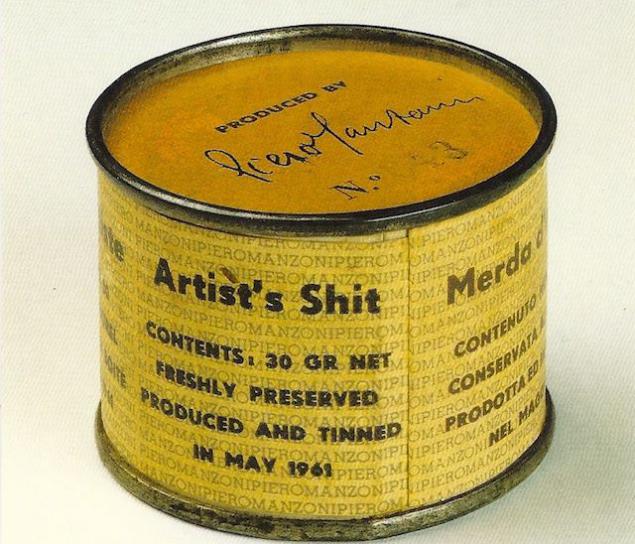 In May 1961 Manzoni put up for sale 90 small jars, estimating them at the price of gold. No one knows whether that content label. We only know that jar at number 83 was sold in October 2008, 149 thousand dollars.
Source: io9.com