Loving grandmother likes baking pies grandchildren, her own hands prepares vareniki with cherries, treats them to sweets and cakes. Caring grandmother will tie their socks, scarves and mittens... And modern grandmother, a textile designer Toshiko Horiuchi Macadam, gave her knitting not only his own grandchildren but also all Japanese children without exception. Her giant installation Woods of Net knitted out of thick and durable multi-colored yarn, it is not just a creative project, but also the current attraction, a unique children's Playground located in the open air Museum Hakone Open Air Museum.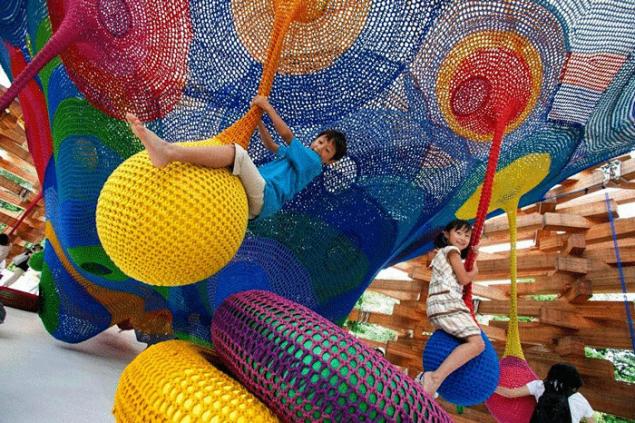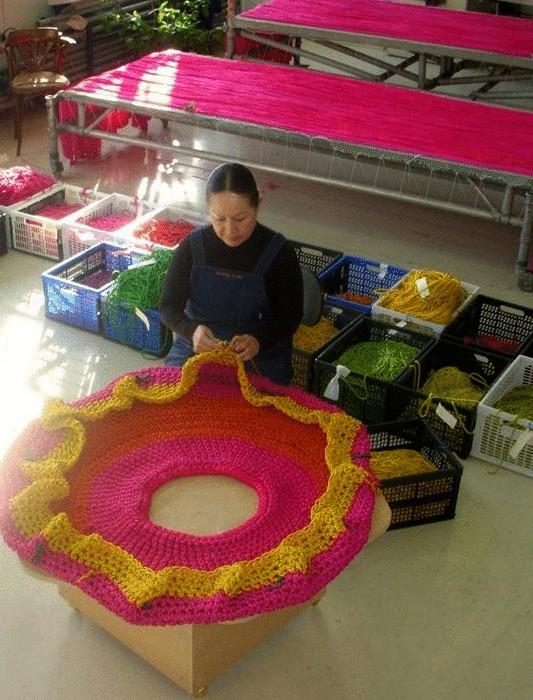 From the wind and rain "Forest colour web", this is the name of a knitted children's Playground, securely sheltered under the dome of the wooden pavilion, built specifically for this purpose. The structural features of the knitted allow the rides to be secured directly to the wooden beams of the pavilion, and each other beam is securely fastened with an innovative way that requires no staples, no rails, no nails or other metal objects. For the construction of a pavilion, the authors of the project have spent approximately 230 cubic meters of wood of different breeds, and the artist Toshiko Horiuchi Macadam took more than a ton of colored yarn to tie a Playground for children. However, this yarn is more reminiscent of thick cords of textiles that require a special hook and special technique of knitting. And only manually.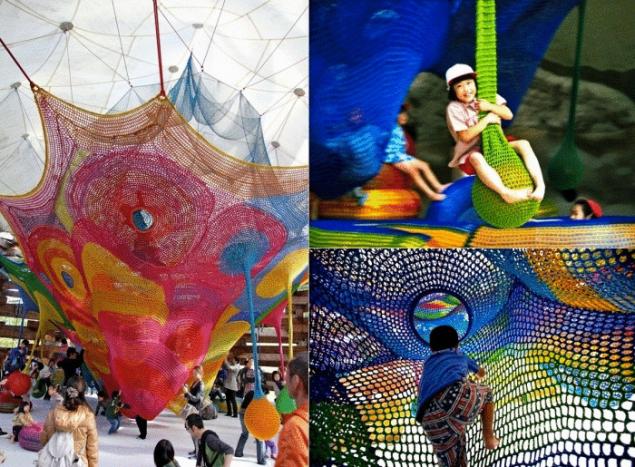 Create a unique children's Playground took place in several stages. First, the artist worked on the largest and most complex element of the installation, and then they were fastened to their seats in the pavilion, and added to them new elements of the future of the Playground. Of course, the artist herself would not cope, as most knitted items turned out to be very massive, and attach them to the ceiling of the pavilion should be professionals different specialty. So the equipment of the pavilion were engaged a team of assistants Toshiko Horiuchi Macadam, they collected all the heavy construction. Ready and a Playground Woods of Net, he's knitted installation by the Japanese artist, consists of colorful nets and trampolines, ladders and labyrinths of the original swing, soft, safe rock-climbing walls, woven grounds for a fight knitted cushions and other unusual entertainment. For parents who brought their kids to run, have fun and fool around, the project author has included colorful soft puffs.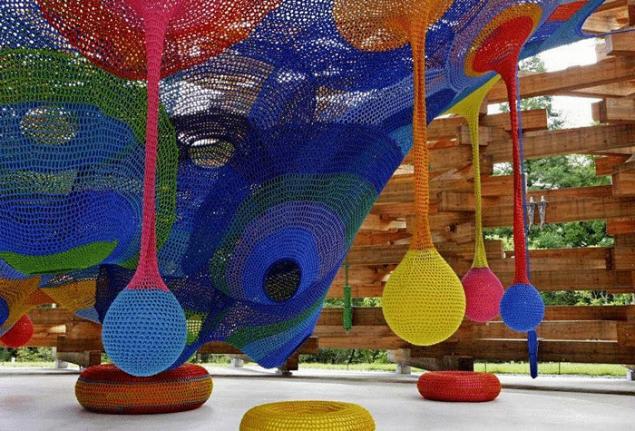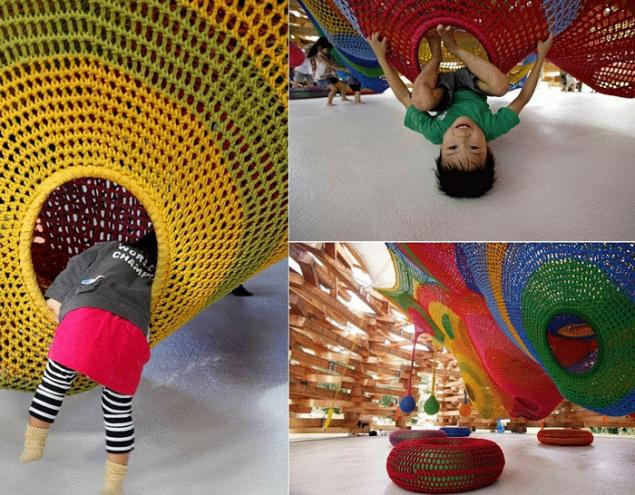 Source: /users/276