Gingerbread houses covered with snow frosting and decorated with colorful garlands of candy, creamy candy and snow bridges, biscuit fences, and trees from the candied candied fruit is to visit this fantastic city is the dream of every sweet tooth, and especially ahead of Christmas and new year holidays. After all, the new year is not only the most cherished wishes come true, but also treats around so much that it becomes sweet even if you just look. And look, by the way, there is something. Especially in the Japanese capital, Tokyo, where in one of the largest shopping centres MUJI opened a terrific Christmas installation. For this event designers from the art Studio tha ltd built a town of gingerbread cookies and other holiday treats.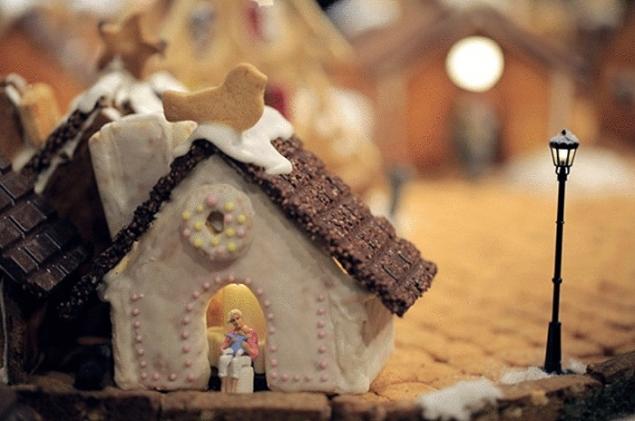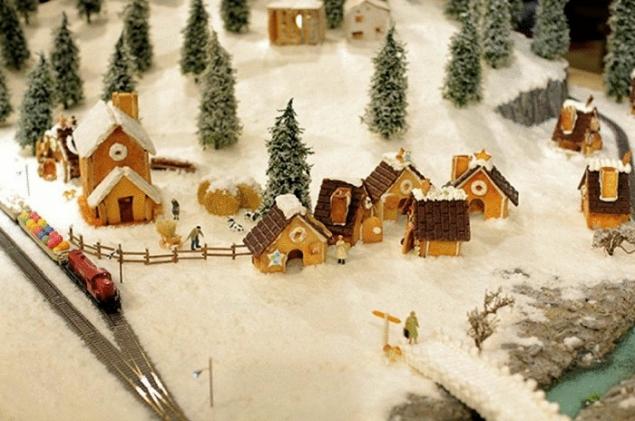 The installation of the cookies are truly great. It consists of hundreds of small houses made of cookies, biscuits and wafers, which are decorated with Christmas decorations covered with snow and covered with frost. In the houses live the little men who go about their business and preparing for the holiday: clean snow, make snowmen, go to work and buy gifts, bake cakes and cook jam. They walk down the snowy paths in the woods, old men resting in a chair at the door of his home, and around town rides party train, loaded to capacity with candy. In this fabulous town of candy so relaxed and comfortable that makes you want to smile, enjoying a real Christmas mood and look forward to the holiday.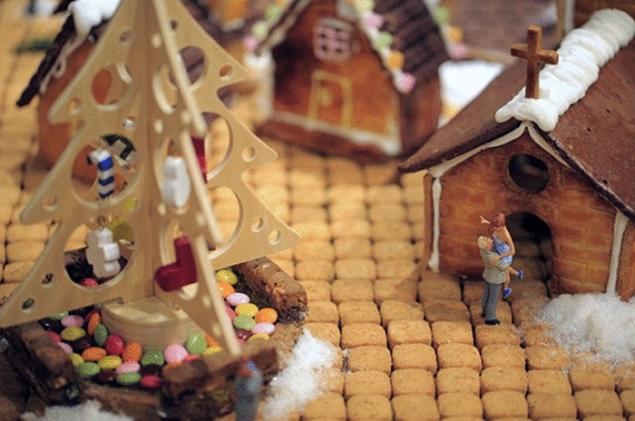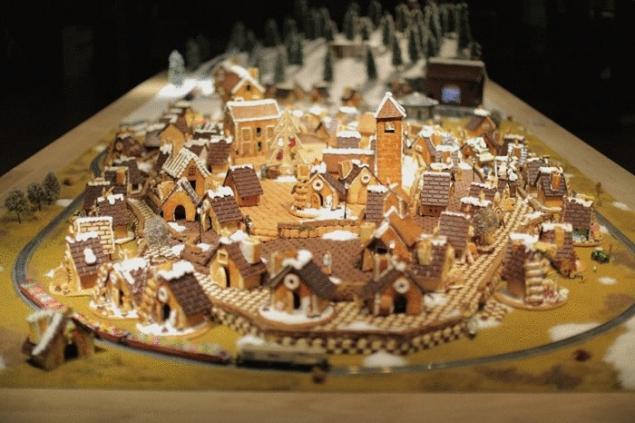 Especially picturesque is the installation of gingerbread houses looks in the evening. Then in the Windows the light comes on, the streets are lit miniature lights and colored lights, and the town looks truly magical and fabulous. Probably, in such moments people are born cherished desire, and assistants of Santa Claus and Santa's in a hurry to immediately write them down and pass by address. To ensure Christmas as many people as possible, to give them the opportunity to enjoy the stunning spectacle, to consider gingerbread houses and look inside, the authors of the project from the Studio tha ltd. established an online broadcast of the town, and the official channel in Instagram and Twitter updated with photos from the event in real time.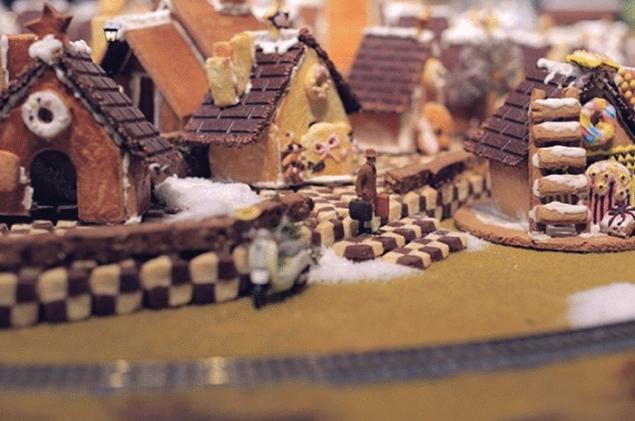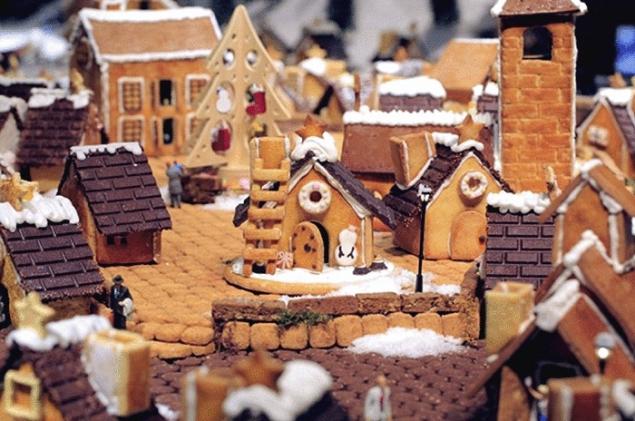 Source: /users/276