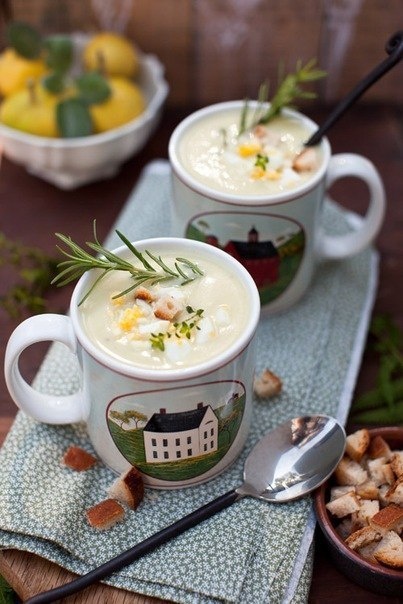 Preparation:
In a saucepan, heat the olive oil, add the sliced ​​leeks, cook, stirring occasionally, about 5 minutes. Add the cauliflower florets and cook for about 5 minutes. Pour in the broth, cream, drop your bay leaf and coriander.
Bring to a boil over medium heat, stirring constantly. Cook until cabbage is very soft (about 45 minutes). Remove the bay leaf. Hand blender turn mass into a puree through a sieve and run soup. Season with salt and pepper.
Soup again put on the stove and keep on low heat to keep it warm.
Ladle the soup, put the sliced ​​boiled egg, sprinkle seasoning to taste. Serve hot with croutons.