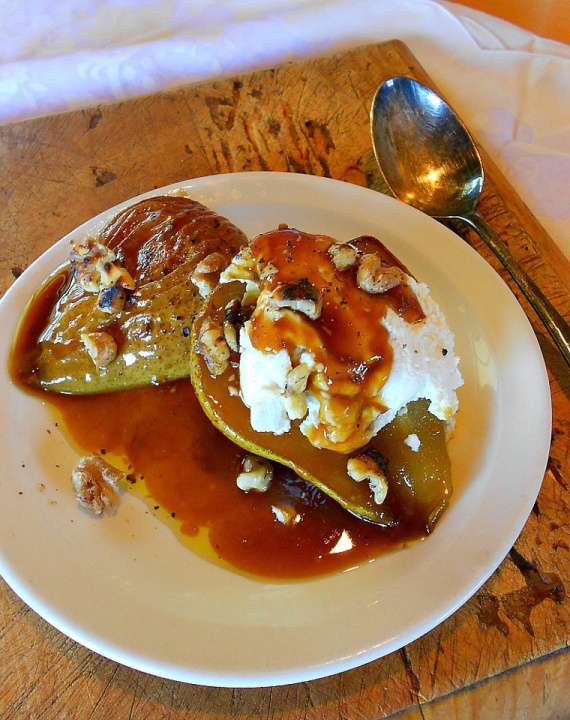 Ingredients
2 tablespoons butter
1/4 tsp cinnamon
1/4 tsp ground nutmeg
1/4 tsp ground allspice
6 pears, peeled, cut into quarters
juice of 1/2 lemon
1 ½ cup nonfat vanilla yogurt or ice cream
1/2 cup chopped walnuts
Preparation:
1. Melt butter in a large skillet over medium heat, add the spices and cook for 30 seconds.
2. Add the pears and cook for 15 minutes or until tender, stirring frequently.
3. Nuts fry in the oven for about 6-7 minutes.
4. Put the pears on a plate, sprinkle with lemon juice, sprinkle with nuts, add low-fat vanilla yogurt or ice cream to taste.