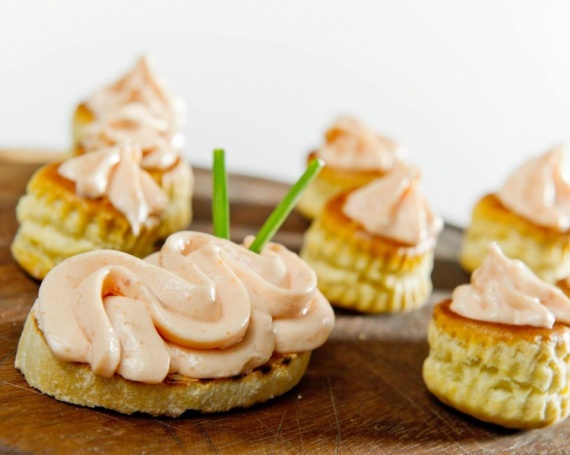 Necessary ingredients:
6-8 tartlets
30 g ricotta
30 g mascarpone
30 g salmon (preferably smoked Norwegian)
salt to taste
pepper to taste
To decorate:
a little green onion (onion better - shallot)
How to:
1. Whisk the ricotta cheese in a blender, mascarpone, salmon, salt and pepper until smooth (not very fluid).
2. Fill the tartlets filled received.
3. Pattern the sprigs of chives