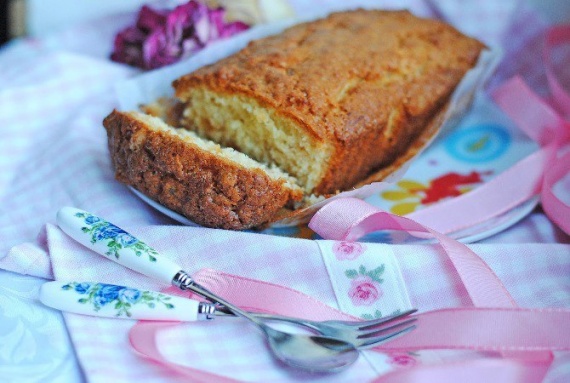 Ingredients:
1 tbsp. pumpkin puree
½ st.sahara
250 grams of flour
2 eggs + 1 protein
½ tsp baking powder
½ tsp soda
pinch of salt
50 grams plums. Oil
2 st.l.rastitelnogo oil odorless
Filling
1, 5 tablespoons sugar
100 grams of cheese
2 tablespoons flour
1 egg yolk
1/3 st.gretskih nuts
1/3 Art. pistachios
6-7 pcs. dried apricots (chopped)
1 tbsp candied orange
1 tbsp lemon peel
Preparation:
1. Prepare the pumpkin puree, for this: Grate the pumpkin, add 2-3 tbsp water and 1 tbsp sugar. Put on medium heat and simmer until the pumpkin transformation into a homogeneous mass. Cool.
2. In a large bowl mix the soft butter with the eggs, add the lemon zest and candied orange and sugar. Flour mixed with baking powder, baking soda and salt, gradually enter the weight of the eggs, add the mashed potatoes, add at the end nuts. Thoroughly mix all.
3. Prepare the cheese filling. Cottage cheese mixed with egg yolk and sugar, add the flour until a thick creamy mass.
4. Preheat the oven to 170 C. Form grease with butter and sprinkle with flour.
5. Share pumpkin mass a thin layer on the bottom and top in the form of two lengthwise strips lay curd mass. Then cover the pumpkin layer and then lay in the center layer of curd to the ranks of cheese were long and staggered. The last closing pumpkin.
6. We put bake in preheated oven for 45-50 minutes until golden and that when piercing a wooden stick, it remained dry.
7. Remove the cake from the oven, allow to cool for 5-10 minutes in the form and put it to cool down completely. Cut completely cooled down.
Tip: The components of the filling can be to your taste, as well as the composition of the nuts of your choice.