It is very rare to meet someone who doesn't love chocolate. After all, it is a wonderful treat not only to give an unforgettable bliss to your taste buds but also helps produce the hormone of joy!
Perhaps that is why chefs of all countries are widely used chocolate in cooking a variety of cakes, croissants, muffins, etc. we offer to your attention several options for making amazingly delicious cakes – chocolate cake!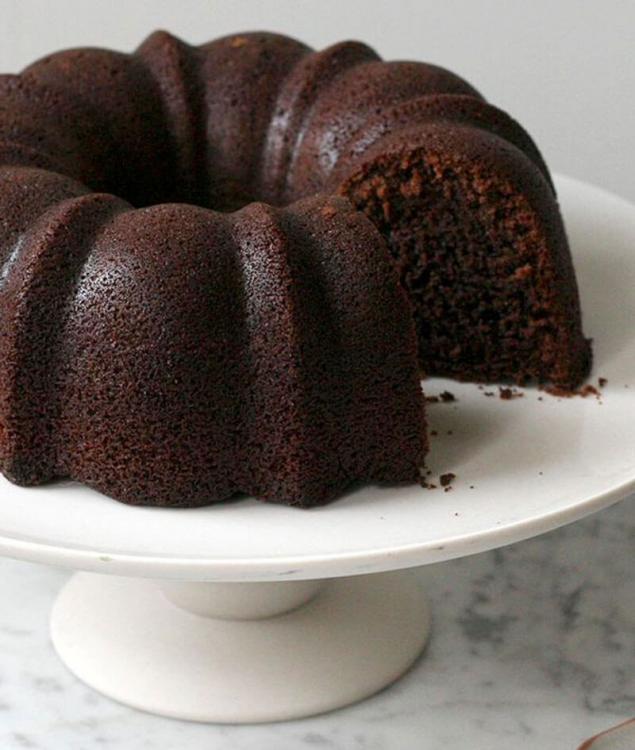 Chocolate chip "the Classic"
Try to bake chocolate cake according to this recipe, and you will see that this dish is worthy to prepare it as often as possible!
For cooking a chocolate cake you will need:
cream margarine/butter — 200 gr.
cocoa powder — 4 tbsp
sugar — 1-1 ½ tbsp.
milk — ½ Cup
soda — ½ tsp
flour — 2 tbsp.
eggs – 4 PCs.
roasted peanuts or raisins – 100 gr.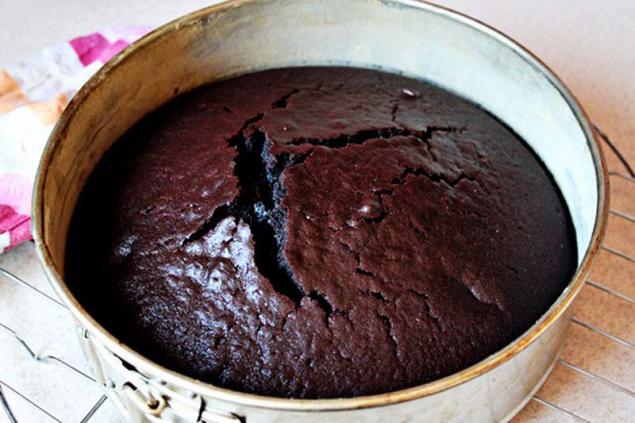 Recipe of chocolate cake
Margarine or butter melt and mix with sugar, cocoa (you can add more rules, then the cake will be even tastier!) and milk. The resulting mixture must be heated to boiling. Pour 6-8 tablespoons of the chocolate in a separate Cup, and all the rest, set aside to cool. When the mixture has cooled to room temperature, add eggs, soda, chopped nuts or raisins, and flour. Carefully stir to avoid any lumps, then pour into a covered oiled paper form. Bake the cake for about 20 minutes, then remove it from the oven and still hot, remove the paper. The cooled cake pour the glaze (chocolate mixture that you poured into a separate mug).
Remember that to get the most chocolate flavor, the cake must be left to infuse in the fridge for the whole night, so it was very cold. Enjoy your drink!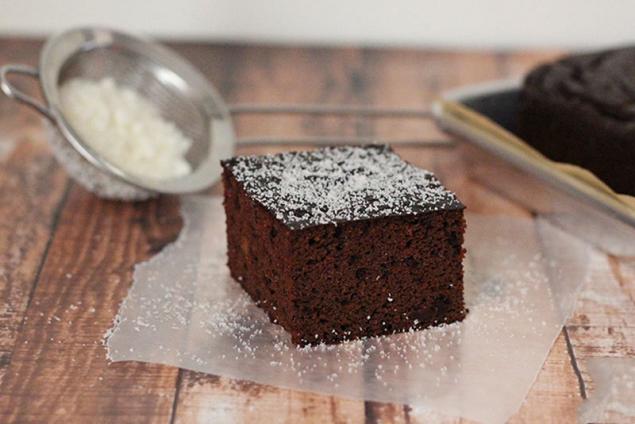 Chocolate cupcake "Cancel"
This cupcake is different in a really deep chocolate flavor. A special sauce gives the cakes more delicate flavor and sweetness! Try to prepare chocolate cake according to this recipe, and it is sure to become a favorite delicacy for you and your family!
For cooking chocolate cake "Cancel" you will need:For the dough:
water – 1 tbsp. (you can take milk and water 1:1)
vegetable oil — 2/3 Cup
sugar – 1 tbsp.
dark cocoa 2-3 tbsp.
eggs – 5 PCs.
vanilla sugar — 1 pack.
flour – 2 tbsp.
milk powder — 2 tbsp
baking powder — 2 tsp
soda – ½ tsp
For the sauce:
butter — 60 gr.
water – 1 tbsp.
sugar – ½ Cup
cocoa – 2 tbsp
vanilla sugar – 1 pack.
Recipe of chocolate cake "Excellent"
Turn the oven on 200-220 degrees, let it warm up. Mix the water (or water with milk), vegetable oil, sugar and cocoa, thoroughly mash all of the lumps. Boil the resulting mass is about 5 minutes After the mixture comes to a boil and covered with lots of bubbles, remove from the heat. In a separate bowl, whisk in the lush mass of eggs and vanilla sugar. Not stopping whipping, a thin stream pour in the mixture of hot chocolate. Beat for another 2 minutes, until a homogeneous consistency. Mix the flour, baking powder, milk powder and soda, sift and mix with the chocolate mass. The consistency of the test should resemble thick cream. Prepare form: grease it with oil and sprinkle with flour or semolina. Pour the batter into the pan and put in oven to bake. 15 min. after the start of cooking, lower the temperature to 170 degrees, then bake the cake for another 30 min. After cooking, the cake must stand in the cooling oven about 35 min. Then put it on a dish.
The recipe of sauce:
All the ingredients put in a bowl or saucepan, put on medium heat and cook for about 10 min. you should Have mass similar to a soft glaze. The sauce is ready let stand for about 2 min., then gently pour evenly over the cake.  
Chocolate cupcake "Fast"
If you don't have time to cook complex dishes, and so want something sweet, then this recipe is for you!
For cooking chocolate cake "Fast" you will need:
bitter chocolate — 300 gr.
cocoa – 1 tbsp
milk — ¼ tbsp.
butter — 200 gr.
sugar – 1 ¼ tbsp.
eggs – 4 PCs.
baking powder – 1 tbsp
flour – 1 ¼ tbsp.
walnuts — 1 tbsp.
raisins – 1/3 Cup
Recipe chocolate cupcake "Quick"
Place in a saucepan broken cubes of chocolate, add milk and cocoa, then put the dishes on a slow fire and cook, stirring occasionally, until chocolate is completely dissolved. Using a blender mix the oil, eggs, sugar and flour, add the mixture to the chocolate mass. Mix well the dough and add the raisins and nuts. Lubricate the form of oil, pour it in the chocolate batter and bake in a preheated 180 degree oven until tender. Bon appétit! published
P. S. And remember, only by changing their consumption — together we change the world! ©
Join us in Facebook , Vkontakte, Odnoklassniki
Source: ona-znaet.ru/publ/24-1-0-846