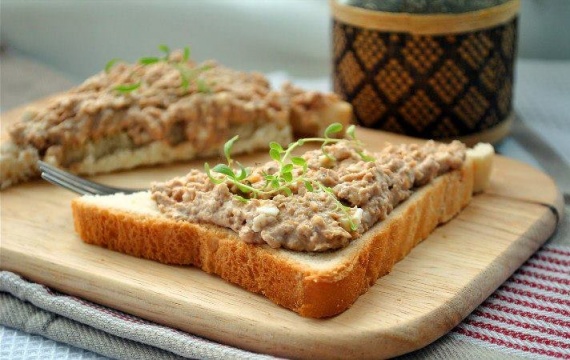 Ingredients:
Canned tuna - 1 bank
Red onion - 1 pc.
Pickled cucumber 5 pcs.
Fennel greens - 1 bunch
Olive oil - 50 grams
Mustard - 1 tbsp. l.
Spices - to taste
Preparation:
1. Put the tuna out of a can in a salad bowl. Mash the large pieces of fish with a fork, add mustard.
2. Red onion finely chopped, add to the salad. Drizzle everything with olive oil.
3. Pickles too finely chop and add to the salad.
4. Green fennel wash, dry, cut into small pieces and sprinkle them a salad. Instead, you can use dill fennel.
5. The mixture is slightly prisolit and pepper, stir and put it on a bun for sandwiches or brown bread.