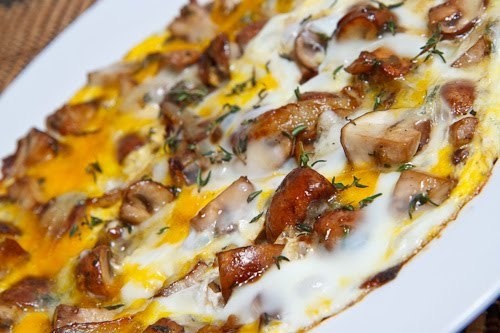 Ingredients:
mushrooms (champignons better) - 300 g
egg - 5 pcs.
flour - 2 tbsp. l.
salt, ground black pepper - to taste
butter (fat for frying) - 2 tablespoons
mineral water (non-carbonated) - 1/4 cup
green onions, parsley - to taste.
How to:
Mushrooms finely chop, mix with herbs, spices and fry.
Omelet proteins separate from the yolks and mix thoroughly them (proteins) whisk. Mix egg yolks with water, add the flour and stir until a thick mixture. Then mix it with proteins and roasted mushrooms.
Bake the omelet onto a greased or oiled frying pan.