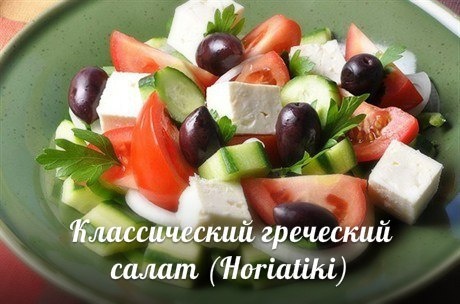 Ingredients:
Olive oil extra virgin 3 tablespoons
Lemon juice 1, 5 tablespoons
1 clove garlic
Dried oregano ½ teaspoon
Sea salt ¼ teaspoon
Freshly ground black pepper ¼ teaspoon
Tomatoes 3 pieces
Red onion ¼ head
½ cucumber pieces
½ green pepper capsicum pieces
Feta cheese 120 g
Olives, pitted 16 pieces
How to:
1. In a small pot, combine the olive oil, lemon juice, chopped garlic, salt, pepper and oregano. Close the lid and shake well to mix well.
2. In a large bowl Put the chopped tomatoes into small slices, sliced ​​semicircular pieces cucumber, sliced ​​into thin rings red onion, sliced ​​into thin strips green pepper, diced feta and olives.
3. Before serving, pour the dressing, mix gently and sprinkle with freshly ground black pepper.