A fascinating story about the feat of Leningrad during World War II and about one unusual tram route in Leningrad.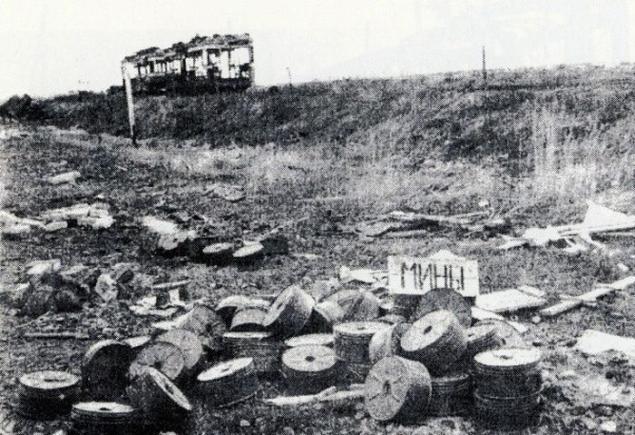 I want to tell you about the route of the tram 36 in which a large number of memorials dedicated to the Great Patriotic War. In St. Petersburg, I live 7 years and for the first time visited this place 5 years ago, participating in urban quests (our team took 2nd place while :)). Then fate was such that settled here, my parents and I began to appear more frequently here. My way home from the subway runs right on the tram route 36 tram for the most part runs along the Peterhof road. In addition to historical sites along the route, historical significance, and the road itself tramways. Peterhof Road was laid in 1710 for the possibility of travel to the suburban imperial residences (Peterhof, Oranienbaum). To date, the road has not changed much in the city corresponds to highway: Old-Peterhoff Prospect - Prospect Strikes - Peterhof highway. At the time, along the road was built many mansions of which have survived only a few dozen. Peter I conceived this way overshadow the road from Paris to Versailles. Unfortunately, the future course of history are not allowed to put these plans into action. I will be very glad if I ever remember about these plans and ennoble the way from St. Petersburg for the city in the direction of Peterhof. In this way each year go more than three million tourists, and I want it to produce more than memorable. If you go to the subway Avtovo, the tram of the most important estates can be seen in the garden Vorontsov Peterhof highway and Chernyshev on Prospect Strikes. Vorontsov villa (Novoznamenka) was built in 1750 by architect A. Rinaldi in the style of the Elizabethan baroque. In this estate stayed Catherine II, ehavshaya on the road to Peterhof. Now it is just an hour by shuttle bus, the same journey took much longer, and Her Majesty had to relax and dine. And since 1888 Novoznamenke was in the hospital for the mentally ill. The house, set on fire by the Nazis was restored in 1960. Now it is an international school in the University. Herzen. Since the theme of our military today, pictured postwar view cottages and villa after restoration.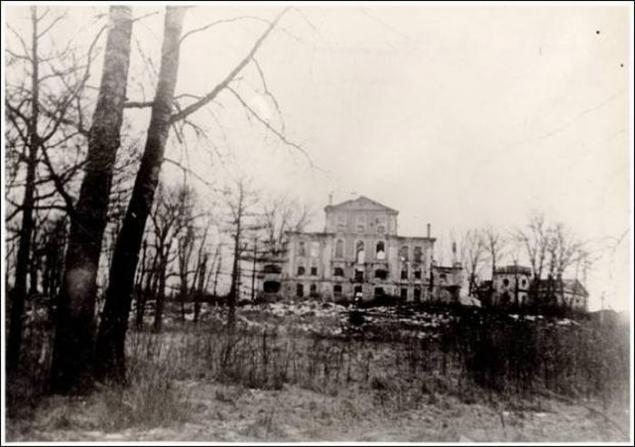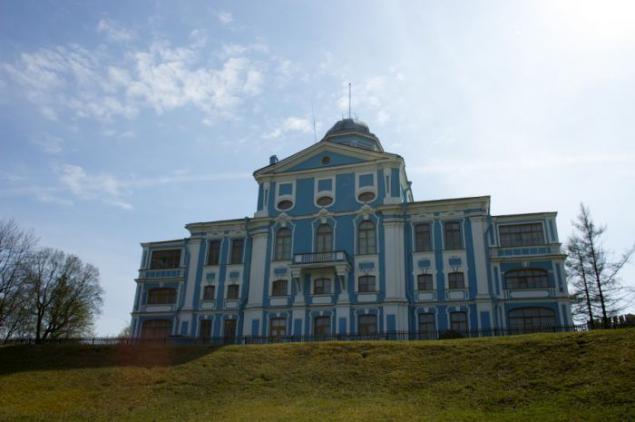 If you go for vvreh manor, at the intersection of ul. Pionerstroya and st. Security officers can see Lviv Palace, built in 1838 in the Gothic style. During the war, the palace was partially destroyed, and is still not restored.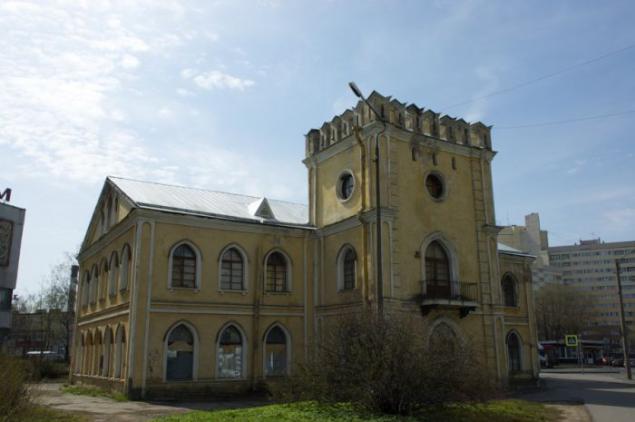 Chernyshev problem (Alexandrino) was built in the 1760s by French architect JB Vallin de la Mothe in the classical style. Manor survives to this day and now here is the children's art school.