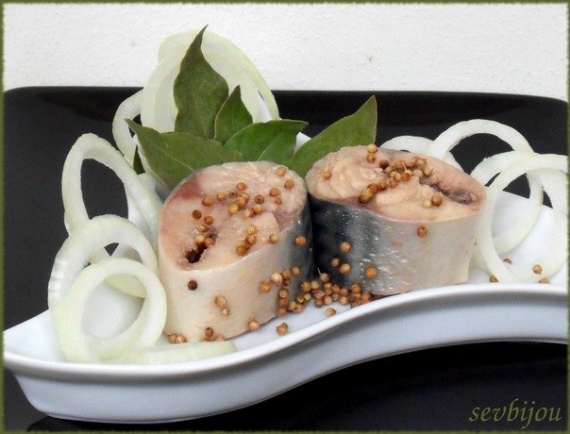 Mackerel prepare  
 - Cut off the head, gut the insides, cut off the fins. Place the mackerel in a jar tails up (I do immediately portioned pieces and fits tightly into a glass sudochek).
Prepare the marinade: 1 kg mackerel 1 liter of water to boil with 4 tbsp salt 2 tbsp sugar 2 tbsp tea leaves, 2-3 leaf laurel, coriander seeds and black pepper. Cool and pour the marinade mackerel.
Remove in the cold at night (I clean for two days because the baby eats fish).
Mackerel turns out very tender and tasty.
Enjoy your meal.