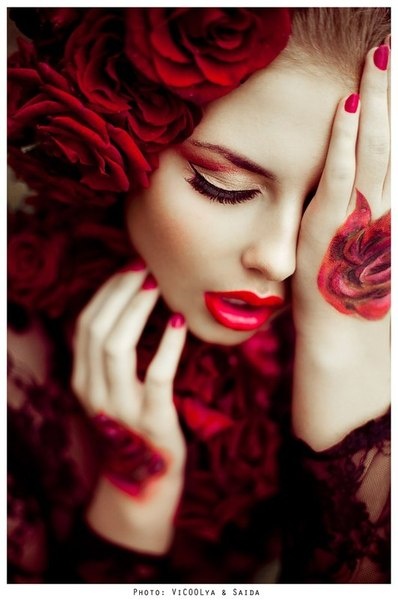 For women, there is only one most important thing in life that she should learn from childhood - to absorb, accumulate and store energy. This is her destiny. For a man, it is the spring of living water to which he returns again and again to be filled with strength. Tired woman can not help the man recover. She's like a dry well, not able to quench the thirst of the suffering ...
Cases that cause internal conflict and negative emotions, a woman does not fit. All what the woman she had to do with love. For myself, for my family, to accomplish its main purpose. Fit all that gives a woman pleasure, and allows you to find harmony - singing, drawing, dancing, music, crafts. Want to do it - let deals. A woman has a great mission - to be an inexhaustible energy source of joy, optimism, beauty, light for the whole family ...
For every woman to know that she is beautiful. This creates a feeling of fullness. By kind words and appreciation of beauty woman becomes soft, gentle, playful and even more blooms. Smart man knows how to help the woman he loves to become more beautiful. The more he cares about the woman, the more magnificent it blooms and fills your energy man ...
The woman is a hotbed that requires fire. The value of the most expensive in the world is energy. No amount of money can not buy it. Therefore, a man willing to give a woman for the fire is the most valuable ...