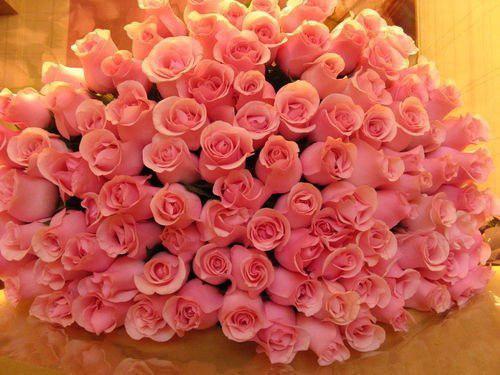 Function of the chakras.
Anahata (PART FOUR).
MORE COMPLETE LIST OF DISEASES ASSOCIATED WITH Anahata:
Allergies;
Apathy;
Virus;
Inflammation of the breast;
Hirsutism;
Chest, chest;
Depression;
Intoxication;
Brushes;
Measles;
Bruising;
Shoulder;
Mastitis;
Mononucleosis;
Narcolepsy;
Bad habits;
Dehydration;
Crying;
Seasonal syndrome;
Sleep, insomnia;
Thymus (thymus gland);
Tiredness and fatigue;
Cholesterol;
Stomach ulcer;
HEART:
Aneurysm;
Anemia (anemia, numbness, numbness, stupor);
Arrhythmia;
Artery, Vienna;
Atherosclerosis;
Phlebeurysm;
Hemophilia;
Hypertension (hypertension);
Hypotension (hypotension);
Myocardial;
The collapse of the circulatory system;
Bleeding;
Blood (calf plate, leukopenia);
Myocarditis;
Pericarditis;
Heart disease;
Sepsis;
Heart failure (ischemia);
Angina;
The narrowing of heart vessels;
Tachycardia;
Thrombosis;
Phlebitis (inflammation of the veins);
Embolism;
LIGHT:
Apnea;
Asthma;
Asphyxia (suffocation);
Pain when breathing (as a whole);
Bronchitis;
Inflammation of the lungs (pneumonia);
Hyperventilation lungs;
Breathing (as a whole);
Smoking;
Pleurisy;
Asthma;
Colds (SARS, influenza);
Silicosis;
Tuberculosis;
Emphysema;
SKIN:
Abscess;
Warts (papillomas);
Chicken pox;
Epstein-Barr virus;
Vitiligo;
Blister;
Lupus erythematosus;
Herpes;
Fungus;
Childhood diseases;
Body odor (foul);
Itching;
Impetigo;
Ichthyosis;
Carbuncle;
Keratosis;
Skin rash;
Skin diseases;
Hives;
Rubella;
Lipoma;
Ringworm;
Melanoma;
Corn;
Thrush (Candida);
Skin burns;
Chills;
Pellagra;
Sweating;
Psoriasis;
Scarlet fever;
Scleroderma;
Striae;
Rash;
Cracks in the skin;
Acne, pimples, acne;
Abrasions;
Scratches (abrasions);
Cellulite;
Scabies;
Eczema;
Ulcer;
HAND:
Wrist;
Brush;
The cuticle;
Elbow;
Fingers;
Whitlow;
Writer's cramp;
Shoulder;
Forearm.
Anahata (PART THREE).
With Anahata is connected all the cardiovascular system. Just light, the thoracic vertebrae, arms, ribs and intercostal spaces, the lower part of the bronchi.
Status Anahata easy to identify, even if you do not see the energy. It's enough to see the man's hand if he had a hand in the small of dry wrinkles, dried up, it says, as a rule, the oppression of Anahata.
Anahata oppressed observed in humans with the rigid sphere of feelings. He is no national law on the free expression of all feelings. He is not free to love, free to hate freely enjoy freely and so sad. D. Feeling trapped and blocked. Almost always it is accompanied by all sorts of manifestations of osteochondrosis, scoliosis. In general, wherever it manifested stiff back, we can say, as a rule, about the oppression of the corresponding chakras. Anahata oppressed, in the long term, leads to all kinds of heart disease, hypertension.
Problems with the heart chakra there just in case, if a man does not live by their desires, if he constantly strives to meet someone's expectations.
Sometimes when you excited Anahata, in the absence of self-love, there is a feeling of love deficit. Such a person may always cling to their loved ones with the words: "You do not love me, I do not understand! You give me a little attention. " This may lead to hypotension.
Chronic feelings of guilt is a symptom of an oppressed Anahata when a person instinctively seeks to give. This may cause gipertnonii.
All kinds of lung disease: inflammation, tuberculosis, and so on. D. Arise from the lack of the joy of life. Tuberculosis was no accident "favorite" a disease of the Russian intelligentsia, which was raised in sorrow: "English spleen il Russian melancholy." Lung diseases are directly related to melancholy. Sometimes pneumonia occurs after a serious quarrel. Bronchitis dissatisfaction arise in life. Man is not so, he sits and cultivates in himself the condition. If the state of the local, there is acute bronchitis if sluggish, constant - chronic.
For scoliosis causes an internal conflict of male and female energy (right-hand side of the body, "men" left - "female"). Often, the program runs from childhood: "Mom, I love more, she is kind and dad - no" or vice versa. Or is it a general claim for men or women, problems in relationships with them.
The concavity of the spine occurs when excited chakra. Man gets more energy than can "digest».
All sorts of intercostal neuralgia is often associated with Anahata, and are due to local disturbances when people somewhere "shot feeling."
The cause of mastitis in women may be excited Anahata. If a woman does not know how to express feelings, is formed stagnation anahatic energy.
On the level of psycho-emotional syndrome oppressed Anahata manifests itself in depression and resentment.
Anahata - two triangles superimposed on each other, as the star of David, symbolizing the male and female elements. Mantra Anahata Chakra - "AMP", color - green. Each of us has a "three" of the heart: the physical, which is on the left; Anahata - the center of the soul, in the middle between the nipples; lymph heart - under the right scapula. As you know, the woman feels a man of heart. So she lives sensory perception. We need to protect our Anahata chakra, protect your heart and to treat everything calmly. Whatever happens in the world, you have to remember all the better. Do not be upset, do not be offended.
Anahata (PART ONE).
Anahata - the flower of love. This is the central chakra, fourth from the bottom, and the fourth from the top. Anahata - the pursuit of beauty, harmony and balance. Anahata - a vision of beauty in others, in the world, in nature. Anahata - a merger with the beauty, the joy of movement in the stream. It is love, devoid of possessiveness.
Color - green shades. When harmony with the lower chakras - pink. Voice smooth, handsome emanating from the heart, sure, but a soft, melodic without disturbing.
World Anahata Chakra - the search for love, the search for the beautiful in everything that catches your eye, a sense of beauty and merging with it. For Swadhisthana love - burning passion, a strong attachment (what I want) to Manipur - the imposition of another kind. Love on the lower center has always coexisted with hate, and love Anahata - pure perception, the joy of music, rhythm. At Anahata there opposites - good and evil, good and bad. At Anahata exist only rhythms, melodies, harmonies and contrasts are taken as complementary.
Anahata - taking the world as a whole, rather than evaluation and division into good and bad.
Anahata Chakra does not set goals, she sees a beautiful everywhere, it should be. At Anahata all turns itself without reasoning, without a fight. When a person with problems in Manipur suddenly opens Anahata - he says that the recognition of others comes naturally, without artificial quirks or ingenuity. Those problems, which required many years of hard work - a sudden decide. Those goals that require struggle and perseverance Swadhisthana unexpectedly achieved without the "blood", simple and natural. A man with a strong Anahata enjoys all - no matter what he did, no matter where he was; He sees no purpose, is not to achieve - and the process itself, the endless rhythm, endless music, in which one theme gradually gives way to another.
Anahata leads to balance all aspects of life, and the balance is determined by the feeling unconsciously. As the man on the Anahata, a priori, is satisfied with his life, he becomes a particle of the outside world and follow him.
Music on the net Anahata - subtle beauty, smoothness, seclusion. Songs - is a fusion of words and music. Works of art on the net Anahata sound toy, fragile, lacking strength, vitality, support - fluttering, gentle. Force them added energy of the lower chakras, the depth - the top center.
Stories and novels at Anahata - a beautiful flow of observations, they are rhythmic, like poetry, every word naturally follows from the previous one. Anahata not surprised surprising because the process itself is happy.
Anahata in science - is the perception of the object of research, his sense of understanding. Scientist at Anahata merges with the object of his science, is dissolved in it. It does not explain, he lives it. Manipur in conjunction with Anahata gives the ability to feel and explain disclose diligence and understanding of the problem. Only with the combination of these two chakras, the scientist can be a qualified technician.
In religion Anahata - pure faith, pure love, not darkened by doubt, denial, hatred. Anahata - a sense of unity with the brotherhood, with nature, with God, with the teacher. The heart itself tells where - good. At Anahata do not argue, do not prove - only to convey the beauty of thoughts, images of beauty, the beauty of logical constructions. Talk to Anahata - mutual pleasure of communicating. While the discussion on Manipur - a dispute which ends either nothing or elaboration of a compromise. A conversation on svadhisthana - the struggle for their purpose or the expression of support at the other general purposes. Anahata - the ability to perceive the other teachings, love for all, not even belong to his circle. Anahata - it's natural.
Anahata is related to the heart. She goes to the middle finger and pinky. Chakra has a complex structure and is sometimes seen as a number of different power centers.