In the festive cuisine of the peoples of Asia always present
Ossetian pie with cheese and herbs
. It is cooked women, expertly stretching the dough, and then baked in an oven. But, fortunately, this is an amazing generous dish can easily be baked in a conventional oven. Glancing at the fragrant, rosy pie, it is impossible to imagine that he is prepared so quickly and easily! How can you resist...
The editors of
the"Site"
shares a recipe for colorful cake, which you with pleasure will be to cook all summer!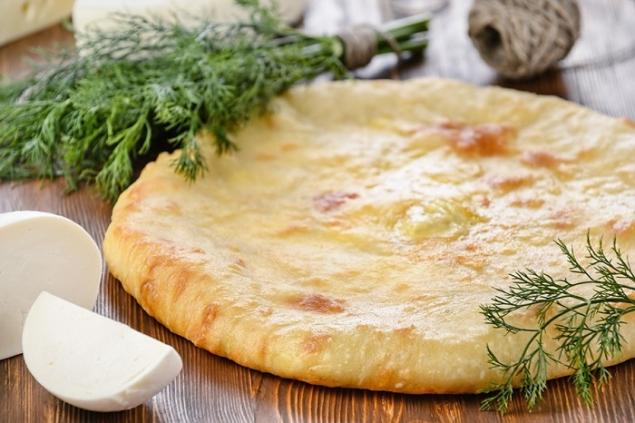 Ossetian pie with zeromigration for the test
2 tbsp. flour
250 ml of kefir
50 g butter
7 g of dry yeast
0.5 tsp. salt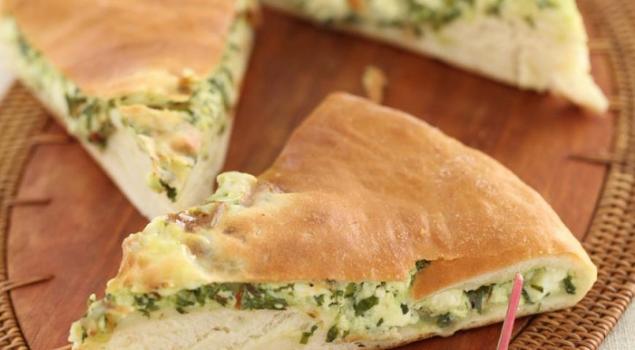 Ingredients for the filling
200 g of cheese (can be smoked)
300 g of greens (parsley, dill, sorrel, beet leaves)
100 g of sour cream
50 g butter
Cooking
First we need to prepare the dough. Dissolve yeast in 0.5 cups of yogurt. Flour and salt to sifter out into a large bowl. There also pour the remaining yogurt, yeast and softened butter. Knead soft dough, cover with a towel and leave in a warm place for 1.5–2 hours. The dough should double in size.




While the dough is brewing, start making filling. The greens thoroughly wash, dry and finely slice them. Fresh cheese mash with a spoon or hands. If you prefer pork, then RUB on a coarse grater. Mix greens and cheese, to the resulting mixture add sour cream and mix it well. Salt and pepper the stuffing just before placing on the dough.




When the dough is ready, sprinkle the table with flour and stretch the dough with your palm into a pancake thickness of 1-1,5 cm In the center put the filling, rethrownew.