The first dish is simply necessary for the harmonious function of the digestive system. The soup should be nutritious, should not create a feeling of heaviness, and most importantly — it needs to be delicious. And when in the yard in season, flavorful and tender
young potatoes
, a sin not to cook such an unusual, hearty and easy soup from potatoes.
The editors of
"Site"
I'm sure this delicious
soup with potatoes
will be your favorite!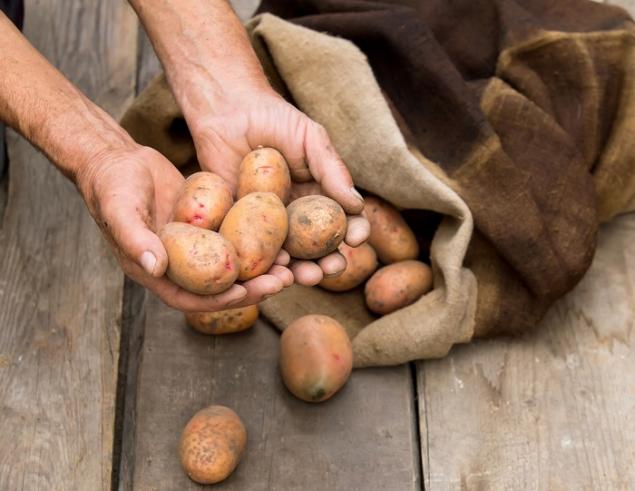 Soup of cartilaginously
2.5 l vegetable stock
400 g new potatoes
3 small carrots
3 tbsp. butter
1 bunch of dill
2 tbsp of dry mix Basil and oregano
salt and pepper to taste
100 g of sour cream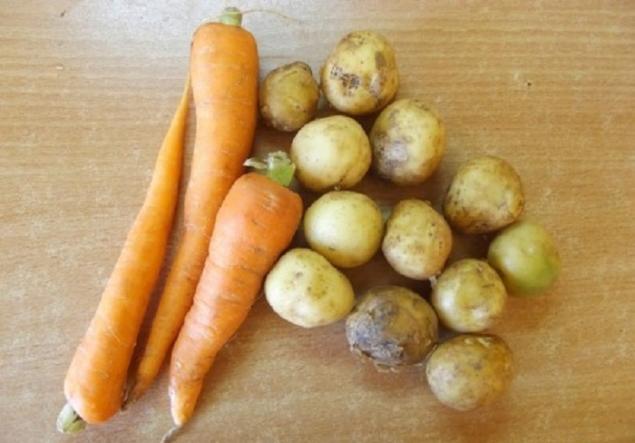 As you can see, all the ingredients are completely homemade, so young and useful. Rather get to cook an amazing soup that you just want to eat!
Cooking
Young carrots thoroughly wash and cleanse. Cut it in small semicircles.




Potatoes also wash and cleanse the skin. Large potato cut into four pieces, medium in half, and very little can be put in the soup whole.




In a cauldron or a pot in which to cook the soup, melt the butter and fry in it the potatoes and carrots. Enough 4-5 minutes under the lid.




After removing the cover, to pour vegetable mixture of grass. Again good job on the fry for 6-7 minutes on medium heat. If necessary, add some more butter.



Finely chop the greens. This recipe uses dill. Add parsley and green onions and even leeks. But remember that the last you first need to fry until Golden brown.



Pour the soup broth, add the greens. Boil until cooked potatoes and carrots. Add salt and pepper to taste. Voila!



Serve the soup hot, garnished with sour cream and herbs. Bon appetit!



By the way, to peel the potatoes or leave it with the peel — you decide. The soup turns out amazing anyway. But remember that in the skin vitamins!
I think we've found the best way to cook new potatoes. This soup is very easy to cook and it tastes amazing is able to bring to mind any. Yummy!
Do not forget to share this cool recipe with your friends on social networks.
The author
Christina Mironyuk Fan of painting, especially Monet and Klimt. Loves movies, appreciates the music on vinyl. The architecture and sculpture that inspires inquisitive personality round the clock! Christina has been studying digital technology for prosthetics in dentistry. The girl chooses minimalism and simplicity in the interior, and in life. Inspiring mountain view and the book "Twenty thousand leagues under the sea" by Jules Verne — that is necessary for the happiness of our charming author!