Detox juice from pomegranate and beet
Pomegranate, Sicilian orange and beetroot in the company of red apples create a unique healthy drink.
Pomegranate belongs to the list of "Superfoods". It reduces the risk of thrombosis, atherosclerosis, lowers high blood pressure and bad cholesterol, prevents Alzheimer's disease. Pomegranate inhibits viral infections, has antibacterial properties, especially when it comes to tooth decay. All this is due to the fact that the pomegranate is a powerful antioxidant, contains phytoestrogens, polyphenols, high amount of vitamin C, potassium, and many anti-inflammatory amino acids.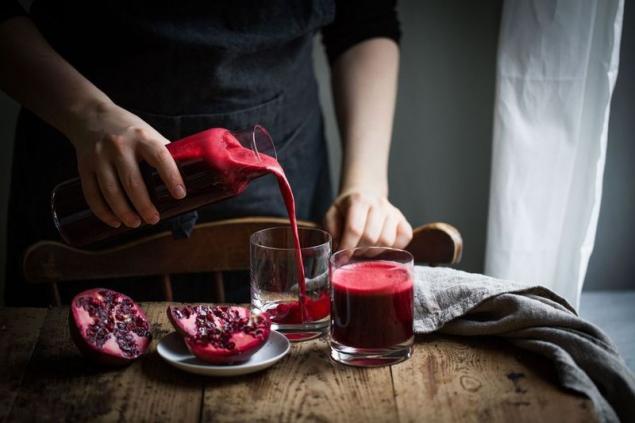 The benefits of beet so much that it's hard to describe directly. First of all, the beet contains a large number of vitamins B, C, which positively affects the immune system. Beets reduce bad cholesterol and increases good cholesterol (HDL). Promotes detoxification of the liver and circulatory system, prevents cardiovascular disease, stroke, cancer and more!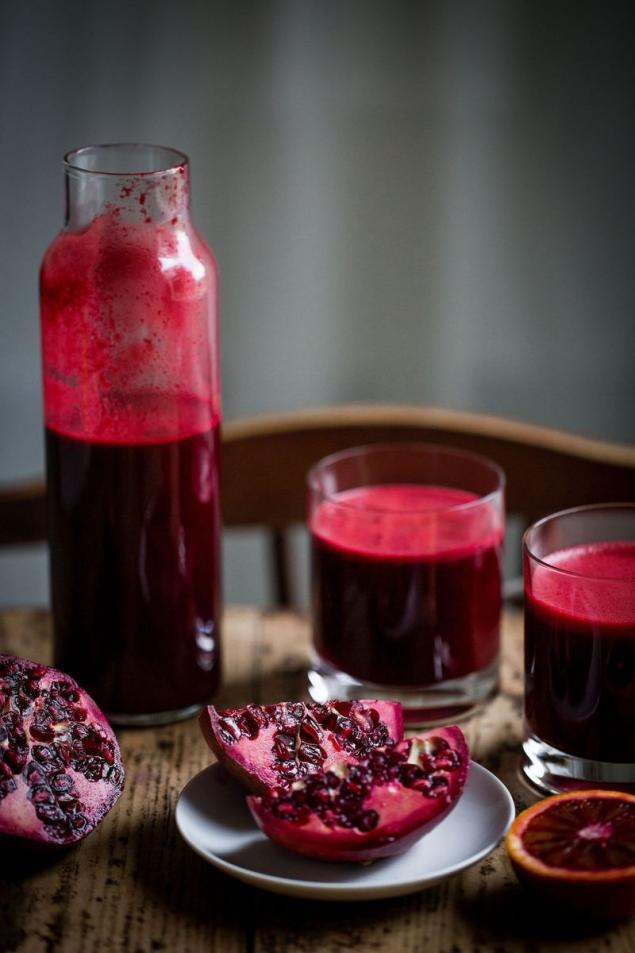 Ingredients:
3 beet
5-6 Sicilian oranges
2 red Apple
1 large pomegranate
Preparation:
Clean the ingredients from the skin (except apples) and run through the juicer. Enjoy!
Cook with love!  
P. S. And remember, only by changing their consumption — together we change the world! ©
Source: online-detox.com/articles/112148-rubinovyy-kokteyl-moschnyy-antioksidantnyy-effekt