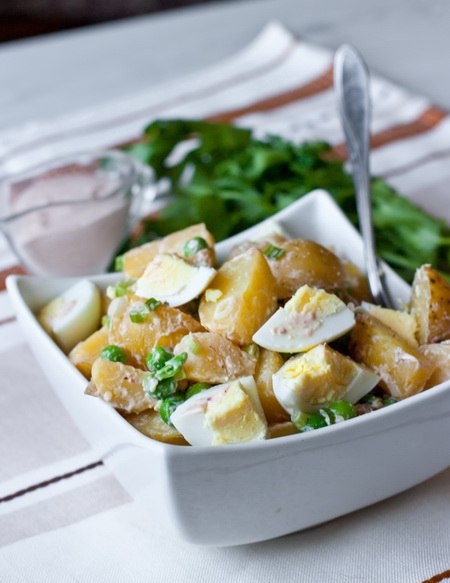 Ingredients for 4 servings:
400g new potatoes, boiled in their jackets
100 grams of green peas - fresh or frozen
a small bunch of green onions (white part with)
3 hard-boiled eggs  
For the filling:
3 tbsp mayonnaise
1 tsp ready horseradish
1 tsp Dijon mustard
salt and pepper to taste
All the ingredients for the filling put in a bowl and mix until smooth.
Potatoes cut into large pieces.
Finely chop the onion and put together with the pepper in a bowl.
Add coarsely chopped egg and dressing and stir. If necessary, add salt.
Serve.
Bon Appetite!