The off-season... Sleet... a Chilling wind... Cold, penetrating under the clothes... Vimesy his shoulders and trying to warm up, holding himself. Do not go out. Cold outside, cold inside.
We go to the funeral, otlezhalsya in the cemetery. A buzz of voices. Someone mentions in a whisper, as he died poor, as overlooked by the doctors. Somebody complains about something, what will his wife and children without him. Someone in mourning, absorbed in himself. Someone pointedly sighs: "Not finished people, did not finish, started – not completed... Oh... Nothing you can't take it".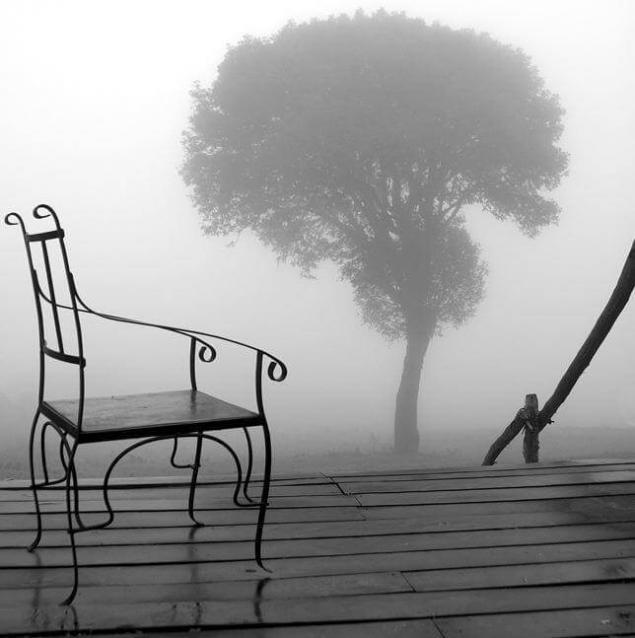 ... "Who is this guy? Came to my house, lives and no longer have anything to him. Well, what is my son watching? Think mugs carries! Here's the work great! Well, let's feed while I'm with my friends shopping hanging out. But he says that all his former left. What do I leave?" – the woman in the cafe opposite with undisguised indignation tells about their relationship.
"Do you love him?" – ask a rhetorical question, I think the answer is obvious. "I believe that at our age, to talk about love. Now need something sustainable to think that life ensured that the base was. Here he is, here, no, what am I left with? Here let on the apartment and taken care of".
"And he cares about you? If it is not in your life, as you?" – wonder if she notices anything, or depreciates all. "Of course, I will have to do.... And one do not want to be. Yes, he cares, day deals with my problems. But the man has to provide! Look, I know what living with him is not wasted".
We'd all like guarantees that we do not live in vain, that our life will not end with the funeral and decomposition of the body. We would like assurances that the relationship is definitely once and for all. Okay, maybe not the first time, but now certainly is forever. And to the top was given a contract and set a seal. But the contract is not issued, so you have to settle for low – kitchens, TVs, cars, apartments. At least some guarantee that we will be together long enough.
In the existential meaning of it all, and make carefully guarded should confirm our existence. These kind of indicators that I HAVE. And the things is just a fragile illusion of its own security and stability of the relationship.  
If you don't want to go somewhere — don'T GO!Do not wear CLOSE to you people
If not that, then what are we left with? Only I. You're the only one. Only two of us. What I feel and feel you. There is only what's happening between us. Touching, delicate and unreliable. Can disappear at any time. But only this remains. Emotions, feelings – that we live and that leaves a trace in the very essence of our personalities. Is that a soul will take.published  
Author: Lilia Ahremchik  
Source: pticavpolete.com/to-chto-dusha-vozmet-s-soboj.html