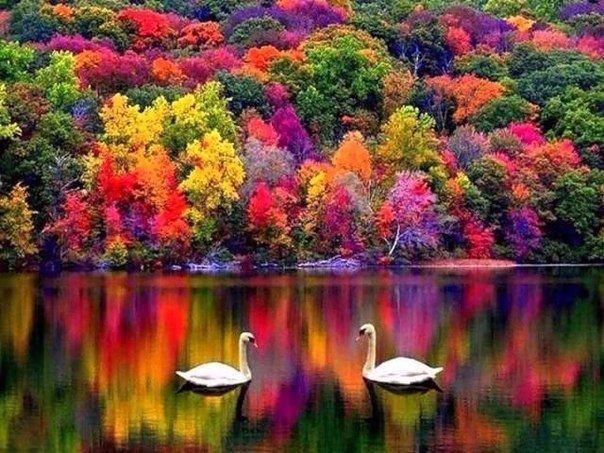 Female blossoms of love. Love fills it from within, shines through the eyes, as the spring flows through her body, as if the body and is not, and there is only flowing stream coming from the golden center. This love is not necessary to give birth, she is the love of a woman in travail. And continue in the behavior of women, the energy of love creates a harmonious and strong relationship with a man capable of becoming a father for future children.
The thought of the possibility of love and harmony in their lives warms the soul and excites the imagination, it seems unrealistic, and directly confronted with misunderstanding and lack of knowledge of how women move from stiffness and resentment, pain and fear, hatred and aggression in yourself to this tale about women who love is born.
How to move, if not a man who loves and accepts you for who you are. If there is a man worthy of your love if a man cause a desire to escape or contrary to strike or not cause any pleasant feelings.
As a dry creek suddenly turn into a vast pool of love for all the world, if it drops, and no to itself nor to anyone else?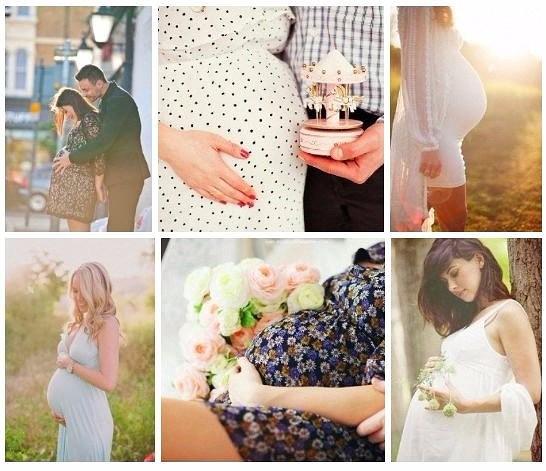 Why not, something is.
We have here and now - our female nature, which fundamentally distinguishes us from men. And that she provides us with all the necessary, because it is recorded at the gene level and is aimed at survival.
Let us leave aside the men, and engage themselves and their personal property, we have a birthright, their feminine energy, his feminine.
What distinguishes women from men?
In fact - above all - the presence of other bodies, which are not men.
And it's not just bodies, it is - a world in which new life is born. The uterus is where the fetus begins to develop - it is - the temple in which God has carefully admits a new soul is - first place in the world, who are familiar with the child. A place that is ideally created for the manifestation of the divine creation - the creation of a human body, a place where the most thin and delicate matter of the soul is bathed in love and comfort. And the citadel of creation entrusted to a woman, it is in each of us.
As we are, and in men - no. We women, trust, and men - no.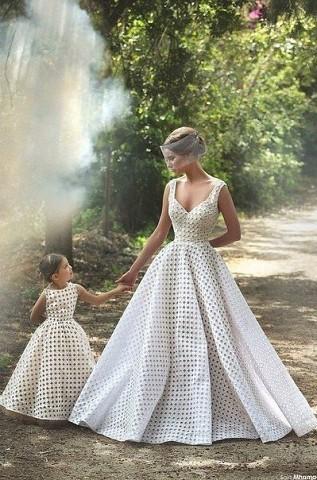 Hence, the quality of the properties and strength we are given other, different. And, perhaps more. Always in the same key and responsible place going all the best.
It was the woman God put that enables fulfilled the divine task - the birth of new life. Love is the most important sense to save a child's life is already in us, there are sometimes rudimentary. She needed only to give the opportunity to wake up and then it his divine flow will pick up in your life, and pick up on their wings above the hustle and resentment, emptiness and frustration, misunderstanding and quarrels, loneliness and fear, because most of these horrors only investigation inability to consciously use and develop the qualities already inherent in us by God and nature.
Women's quality - this is not the stockings and heels, it's not make-up and a lot of fans, it is qualitatively different state of mind. Other than in men. Because the woman in a short skirt, high heels and impeccable makeup can be a monster indeed. Monster who robs your soul to live comfortably, that as a consequence the possibility of depriving a man to feel comfortable next to a woman.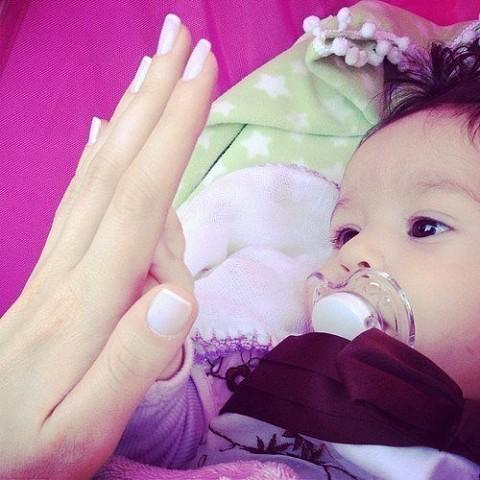 Women qualities are revealed in the ability to protect and support the growing life, subtly feel it needs and the flexibility to restructure in order to ensure survival. Whether it's a child's life, family life or the life of his own soul. It does not matter, you give birth to children or not, because at the genetic level all you need is already written.
That is if you imagine that 10 years have passed, 20, or all 40. In which case, you will easily and happily live each day? Basically, I answer this way: "It all starts in the morning and start a new day is easy, if you wake up - and the soul is easy and light and soul want to sing. Then there is strength, and mood, and energy. And if the soul dark and hard - and then there is no force at all for anything. »
Listen: "If the soul is singing, if the soul of light ...»
The soul it is like a flower that creates in us the love and admiration of his tenderness, aroma, freshness, beauty, its naturalness. But if this does not take care of the flower, if you do not water it, to deprive him of air and light, push in the corner - it will perish.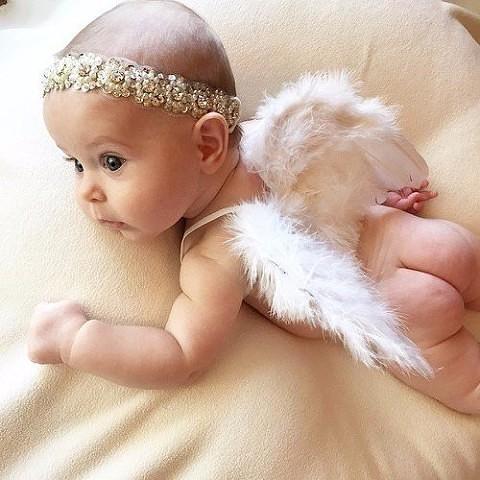 The soul of it as a child - it can only feel it reacts to words, thinking on behavior and often completely defenseless against them.
The soul is often the child who have given birth, and grow and preserve - lost. Pushed into a corner - wait, there are more important things than your joy, your singing, your feelings ...
Um, called for a man to protect and preserve the soul, often he eats it, and is tormented in her negative feelings. The mind operates with the concepts of the past, as a designer, but living, a new born in the soul.
The soul of a woman gives birth to new as well as her body, the soul may experience feelings of living light, pure joy, laughter and love. Living soul, full of harmony and love can fill all your mind, all your actions raging energy and infinite forces. She is weak and all-powerful at the same time. It is like a child can do everything, if you create the conditions for it.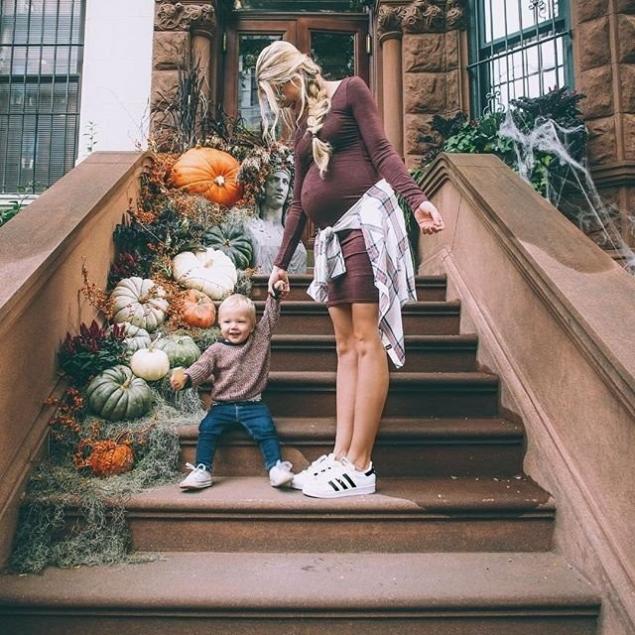 And we, women, can create the conditions for his soul, because the nature of genetically already invested in us the ability to protect and defend the growing child.
Can you think about how you arranged the care of a comfortable and happy state of your soul, that their energy can nourish you from within any of your business, providing a stable base and emotional support in solving all your problems and challenges.
How do you spend time, effort and attention to this concern?
One can imagine his soul in the image of a little girl (herself a child), feelings which are known in their entirety only to you alone. Only you alone know about it what are unaware and do not realize the other. Do you feel that it is bad when the good.
And may all your external challenges - this is only a projection, echoes of wounds and pain of your soul.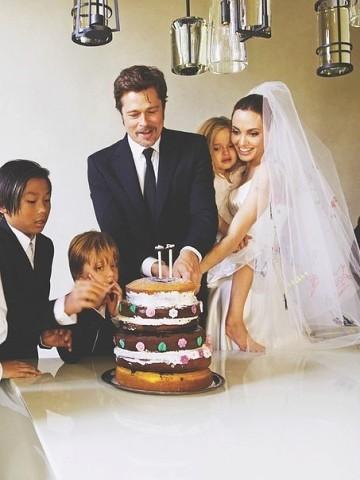 Amazing energy comes when you start to listen to your heart, pay attention to it, to show her love and her desire to perform. And the most terrible cruelty may be ignoring the feelings of his own soul, because in front of you - it is absolutely defenseless.
You can save her from the others, but of you it can not protect anyone.
I'm not saying that no one can take care about the feelings of your soul. Maybe, of course. And as soon as you at any time know exactly what you have going on in the soul, it is your help and care may be the most timely and most accurate.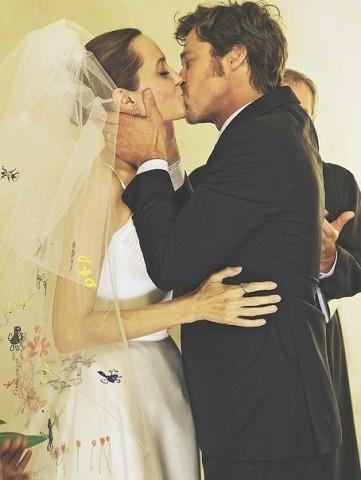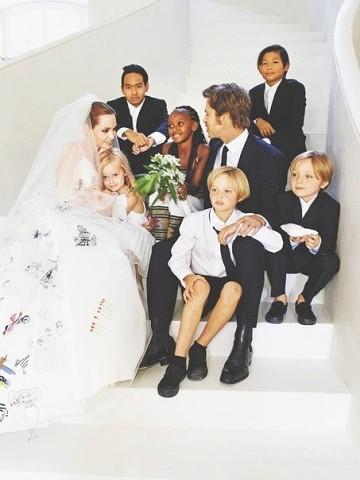 When the soul of a woman begins to feel attention to itself, and selfless attention, gentle attention directed to it to create all the conditions for the soul, that she wanted to sing, dance, laugh and love,
the soul begins rapidly in spring bloom, like a young tree safely releasing a new light and fresh young leaves and twigs. And it starts with the attention you.
Inattention men to you - it is as a result of your relationship to your own soul.
You know that in women's lives there are times when in order to save her child from her unearthly powers are included?
I read a story about a mother who was able to raise a concrete pole when he fell down on her daughter.
And another mother stayed there 2 hours before the arrival of rescue services, grasped with two fingers on the cornice of 5-storey building, in the other hand holding a small child, who fell out of the window.
And the child was saved.
Where does such energy and such a force?
The energy that seeks to preserve and save the lives of helpless creature hidden in women's nature and evolution of fixed. Immediately say, that saying "helpless creature, 'I do not mean men.
So, when a woman begins to listen carefully to what is happening to her soul, if she has time to reliably pick up the child, almost fell out of the window in time to throw the girl falling on the pillar,
and this gives rise to her unearthly strength and desire to do everything possible to give his soul happiness - to live, love and create a favorite.
And this goal is blessed, it will be given to the strength and help, because the soul - it is a temple, which includes God.
And never too late.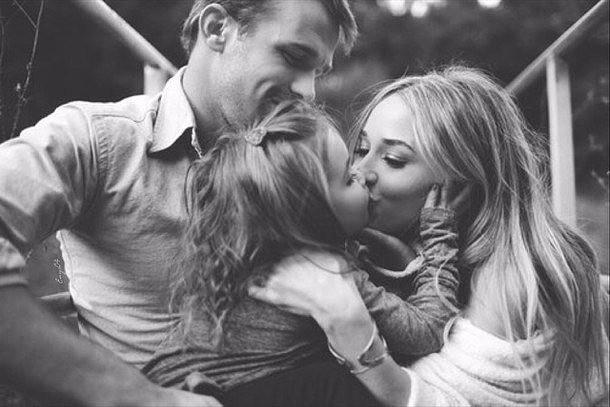 Unless you routinely use a child dies lessons dealing with them, everything remains as before.
If you keep a flower bath, and all he can eat - a drop of soapy water running down the tiles - the flower dies, dies, and with it float away happiness of which you dreamed child.
If the baby first long bully, curse, brutally beat, starved and cold, to criticize and humiliate, and then dress in rags, to give up the drum and order to fulfill it, "Waltz of the Flowers" from Tchaikovsky's "The Nutcracker" at best, Marsh will die cacti.
And in my heart many women stayed with the inept care, which is evident in childhood by parents towards them, without asking that it really becomes better from such aid or not. And women suffer from relationships with men, not noticing that his own tortured soul inside and do not let her live.
In addition, each woman makes with his soul is the best it can, and never too late to stop thinking and start to make it better than before.
And if a woman wants a harmonious and comfortable relationship with a man, this can be achieved by establishing appropriate relations with his soul.
And for this to start talking with him so that all the time to monitor the slightest echo in the mind and change your words, so that the soul felt the security, comfort, love and attention.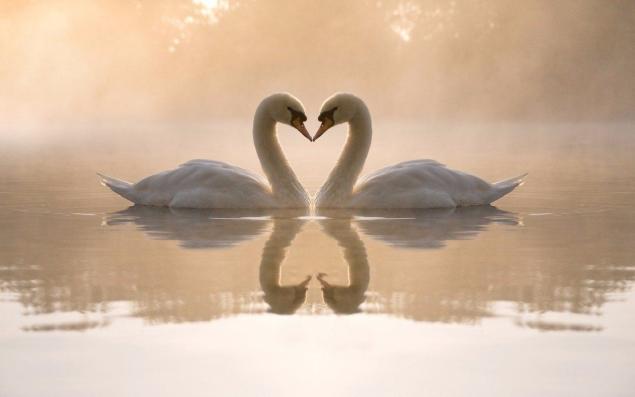 Begin to allow a thought of their own choice, the choice of which is based on the fact that creates in your soul energy, light and joy, love and ease.
What would you imagine any pictures painted, whatever memories or scrolls start to notice that at the same time feel your soul. As she rushes poor, trying to escape from the horrors that you have it draw as it shrinks, when you criticize yourself, as you have been taught to swear parents or contracts from the cold when you force yourself to do something that "should".
And because the female nature has genetically prepared to ensure that intuitively understand how to care for a baby, every woman hidden for the time being intuitive knowledge of how to take care of his own soul itself.
There are women who in all situations can, even if fallen sick - get up, shake, and with renewed energy to go further.
Where do they get strength from which optimism, with easy forgiveness to the offender, or kindness to his miscalculations and shortcomings?
They have no time to lose strength on offense, they do not need to blame yourself, thus depriving themselves the energy, they are immediately given new strength, because they need the great thing - carefully, like a child, to bear their own hands a living soul. < br /> And God bless this way.
Again raised his hands higher to the sun, where the soul can breathe easy and free!
You can not lose a minute, God bless them with offenders, bastards and just idiots. If you join with them in battle, the soul will be in time to put aside on the rock.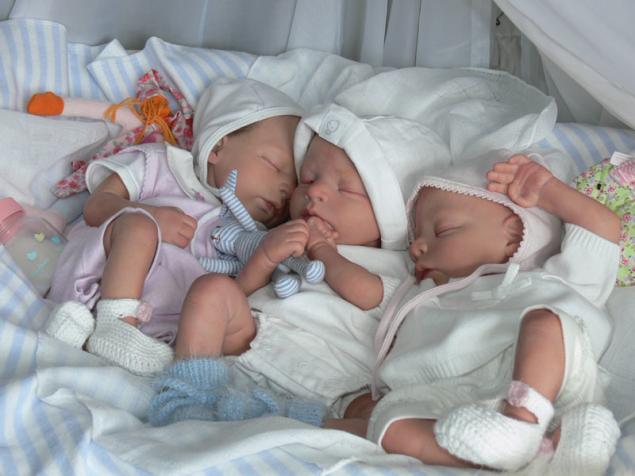 And how it then to live and enjoy and love, soul, rock on that?
You can put on the table a childhood photo and think about how this little girl living with you, with your thoughts, your fears, which she poured on the flow and escape from them she could not? Just think about how to help her.
Ask her about what she wants. Perhaps she needs to hear from you what you remembered about it and never it will not throw,
it to you will always be one and only favorite that you want to warm her care and attention give tenderness and pamper her.
Listen to the slightest responses, do not limit your soul desires, listen patiently and do not destroy the energy of awakening thoughts like: "This is unreal, this is too much, Look, dreaming, nothing will happen».
Gather that will tell you your soul as a precious material such as the priceless gift of revelation and trust you. As a little girl dreams about her future. Do not trample the dreams promised to do everything possible so that they realized, as in dreams lies the potential energy for their execution. The energy which can fill your life and turn it from heavy everyday life on a trip to a beautiful place where you always wanted to visit.
If you strive with all your heart desires to carry his soul, the soul will be born and a new strength and new ideas, and new energy, it will help you, and you - to her. Believe in the power of your soul, thus helping them to develop. Attention, faith and love helps reveal the soul.
It is through an open, rather than clamped soul God enters into our lives.
When a woman begins to take care of their center of your soul, the soul flourishes, thawed and thawed through the window into her life starts to pour divine energy. The same energy to warm the internal organs, reduces wrinkles, absorbable sutures, heals wounds, brings peace of mind to all relationships, neutralizes old grievances, gives a sense of security and confidence in the future, fills you with beauty, and as a result completely changes your relationship with men. < br />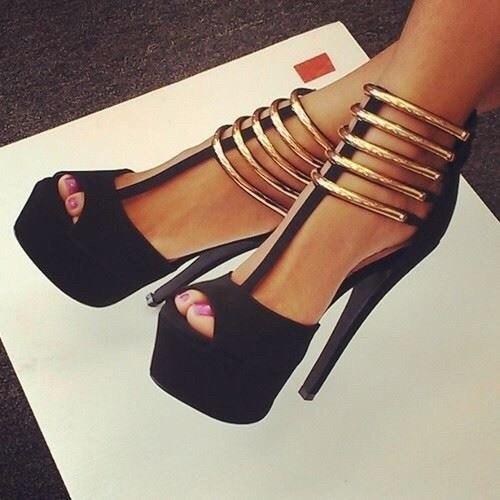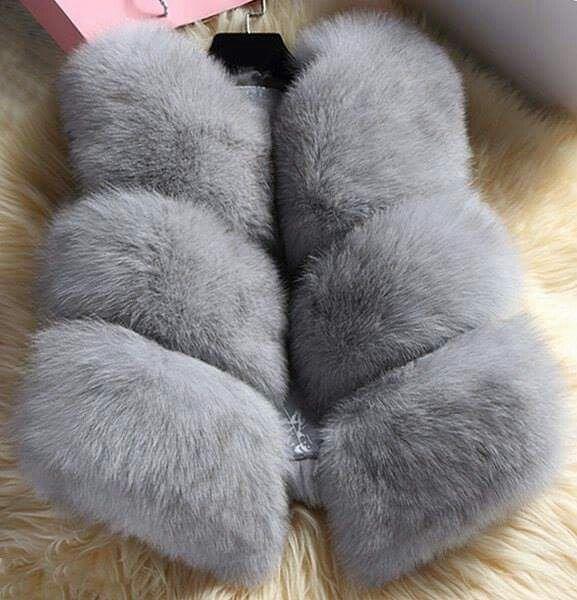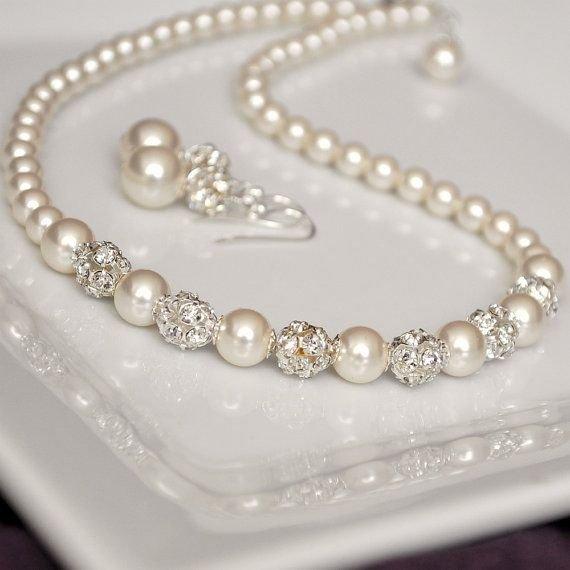 That is, instead of buying shoes with heels, woman gives birth in a woman.
Women who can be the source of the brightest feelings in men.
Because such a woman - free, it does not hang on the man, as the only possibility to live on,
Such a woman - does not impose endless insults, accusations,
Such a woman - is self-sufficient and, therefore, subtly attractive and scarce,
Such a woman can give a man the main thing - the acceptance and love.
She has a soul, and the soul lives, sings and produces and creates. And the energy of a woman gives her care of the soul, and God blesses this energy. And the water in the spring is always greater than even in the sea.
And then, basking in the harmony of female and male principle, the soul begins to open like a flower one by one, their delicate petals and bring forth new buds, proceeding in harmony have your external relationships.