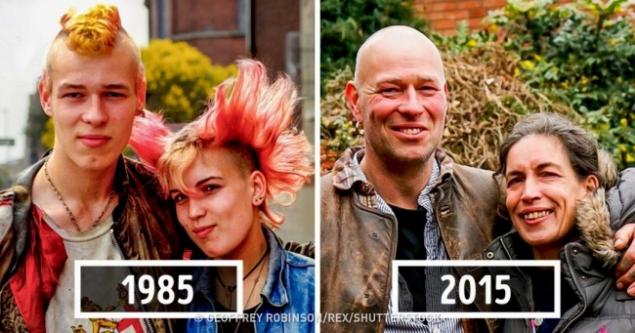 Chris Porz; one (Chris Porsz) — the famous English "street" photographer. In 1970-1980-ies he worked in the English town of Peterborough. Then in his lens were outstanding representatives of British youth: rebels, romantics, adventurers. After almost half a century Chris decided to find people with photos and together with them in detail to repeat the scenes shots.
The website
admires the work of Chris and how unexpectedly life turns out!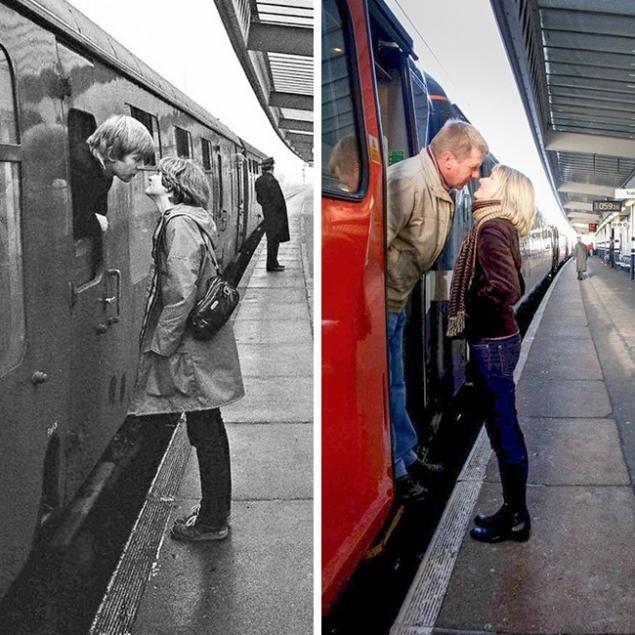 1980. Tony is 22, he works as a teacher in Essex. Sally's only 21, she works in the municipality. A year later they were married. The couple knows that they are photographed. Only 30 years later father Tony happened to see this photo in the newspaper. A color photo taken 21 December 2009. Tony and Sally are teachers in Lichfield, about 100 km from Peterborough. They have two children, Tom and Jenny.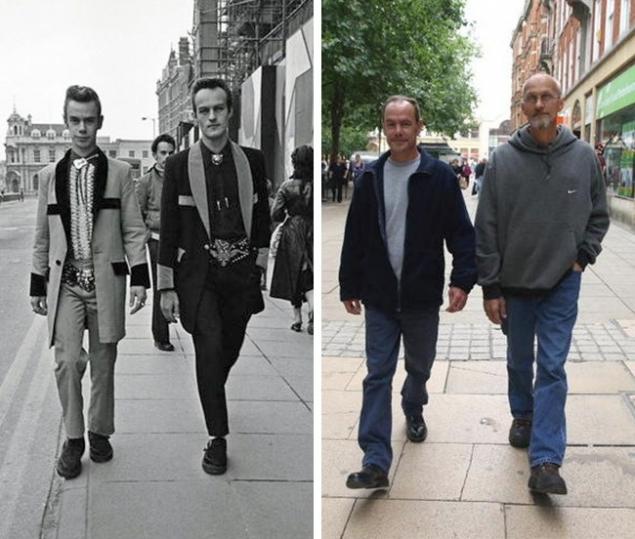 Black-and-white photo 1980. Tony Midler and Peter Yates proudly marching down the street. A color photo already 2010. Next to Peter, Alan, brother Tony.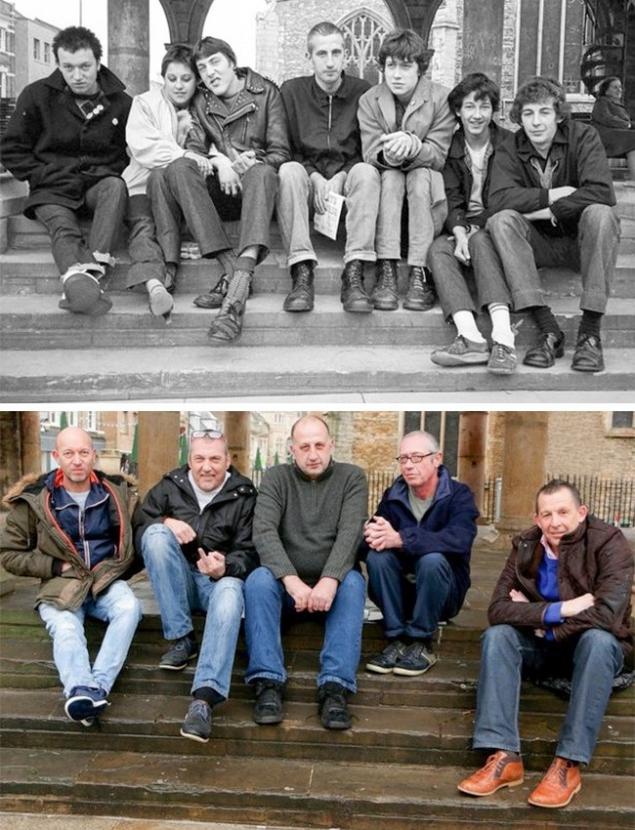 Black-and-white photo taken in the early 1980s. On a color is not enough dead Kim and Sean. From left to right: John Church, Harry Weimar, Mirko obradović, ade Lawrence and mark Winsor. Today John is a painter and decorator, playing in a band together with Ada, who works as a garbage man. Harry continues to work as a butcher. Mirko works in a brick factory.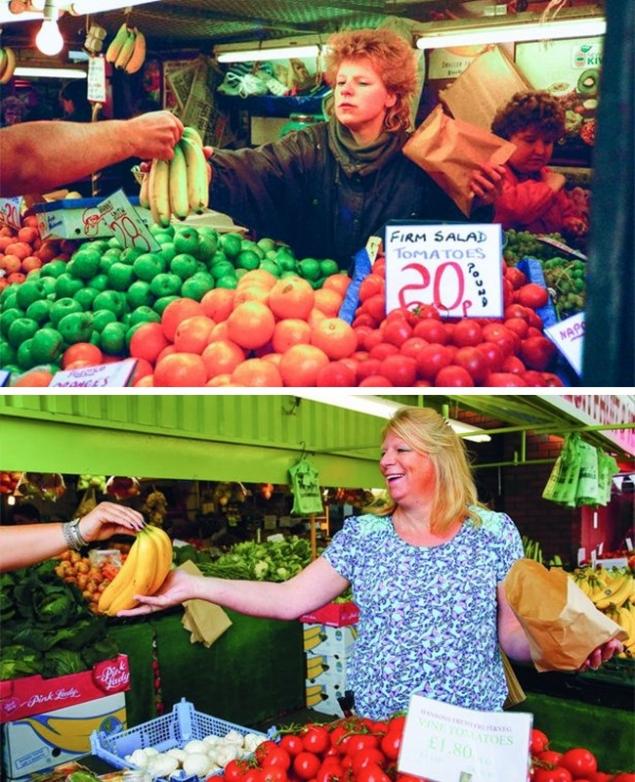 In the first photo — Jennifer Hall in 1985. Second photo taken in 2015.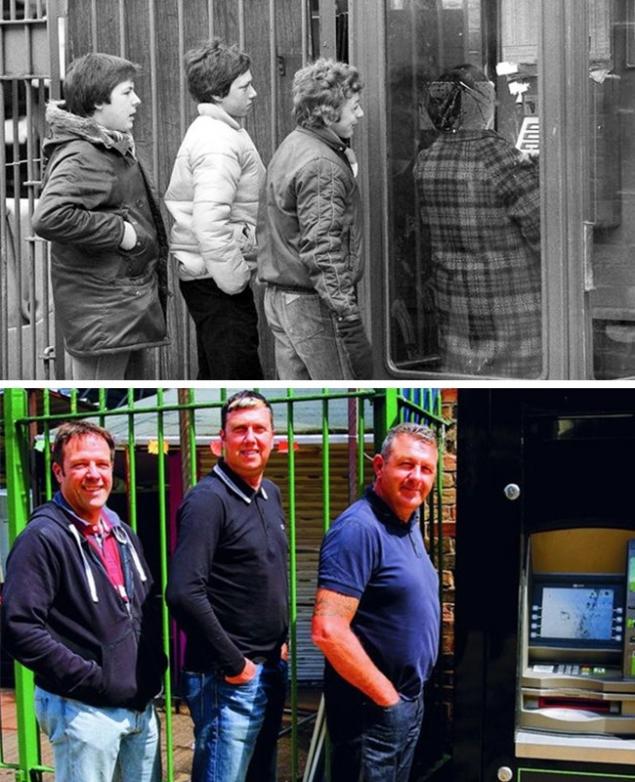 From left to right: John Morris, Paul Bernard and Andrew Pollard. In the yard in 1981. School friends still spend the weekend together and ride to the city centre by Bicycle.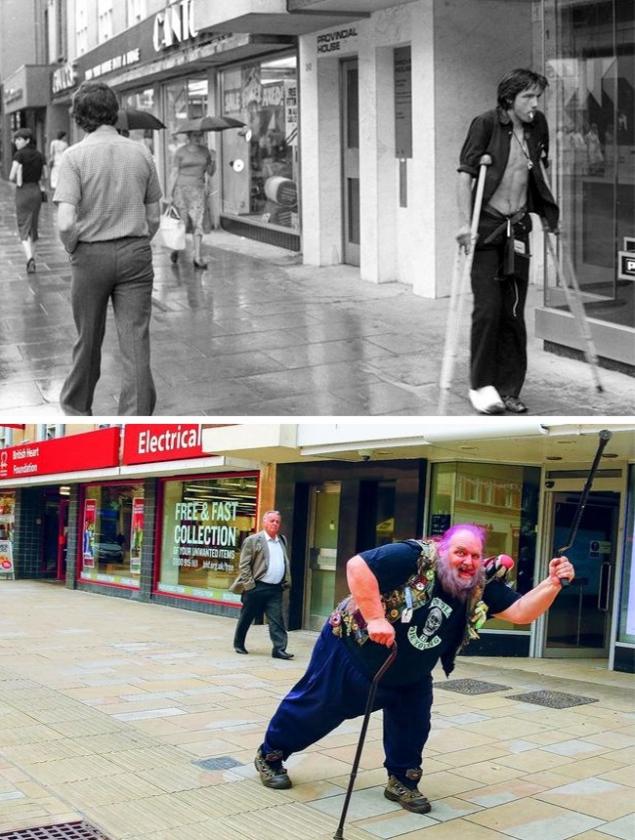 Black-and-white photos 1981. Gino Borriello bought a van for sale ice cream and moved from Italy to Britain. In 1992, he opened a pasta shop in Peterborough. Today he runs it with his daughter. Gino is married, has three children and four grandchildren.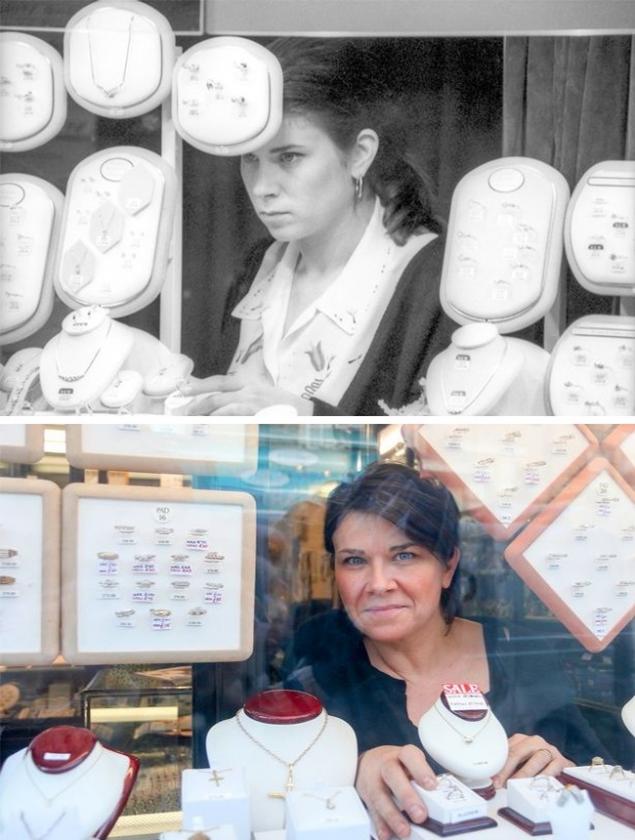 Black-and-white photo taken in 1990. Vicki Gracie worked for two years as an assistant salesman in a jewelry store. Since then she changed jobs: worked in a bar, shops, hairdresser. Today she is married and has two children, and she is busy in real estate.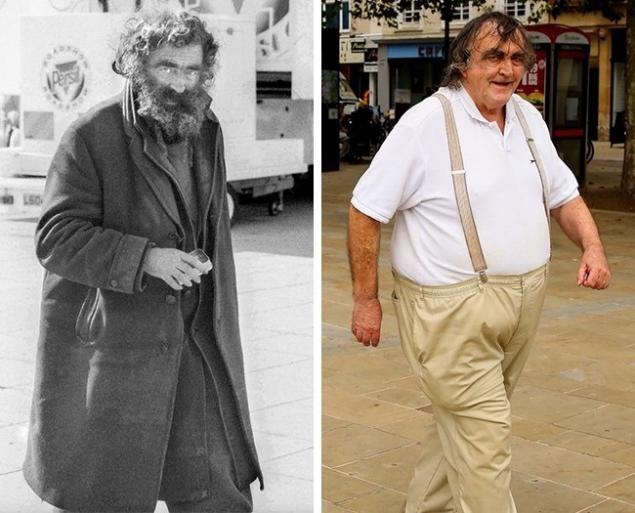 In the 1980s, Scot Michael Ross, better known as Nubi, lived at the bus stop. In the past the teacher, he wandered for many years after his house burned down in a fire. Ten years ago, with the support of local authorities Nubi received medical treatment, he received housing.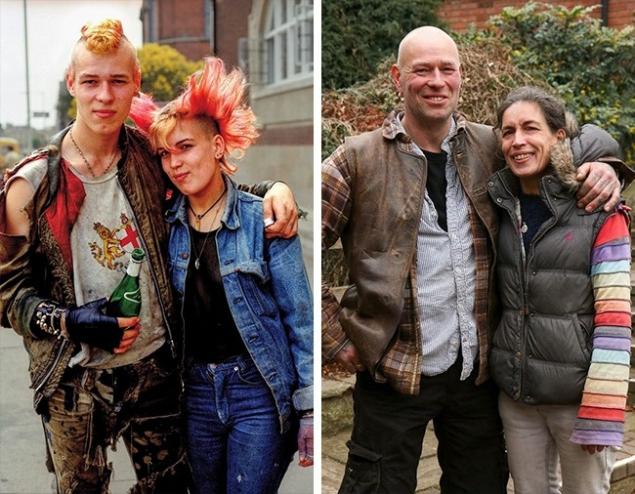 Punks Tina Tarr and her friend Dog. The photo on the left — 1985. Tina is 18 years old. The couple left town in the 1990s. they had twins, but Tina and Doug had split up. Today, Tina lives in Dorset, weave wicker willow decorative objects, conducts master classes. Dog runs in landscape design, lives in Wales.
"I remember when that photo was taken. It was a great time. I had a variety of punk hairstyles for several years," recalls Tina.
"It was good times, I still grow hair," adds Dog.
Photos on the preview Geoffrey Robinson/REX/Shutterstock
See also
Photo project about what we want to see ourselves in the mirror
Photo project about how to get better
Photo project about how much family means to each of us
via www.adme.ru/tvorchestvo-fotografy/fotoproekt-o-tom-kak-mnogo-semya-znachit-dlya-kazhdogo-iz-nas-1132810/