Professional photographers are not small, but among them is not so much those who know how to do sports photography. Occupation sports photographer - work is not easy, it is always necessary to choose the correct angle and shoot athletes often have to move. In this post I want to show you how to operate sports photographers at the Olympic Games in Sochi. Priority television is available in all: the best site for the filming, the first right to interview athletes, extended accreditation, etc. Photographers, written press and radio are a little on the sidelines, but especially slighted no one feels himself, as for all these categories are very comfortable working conditions.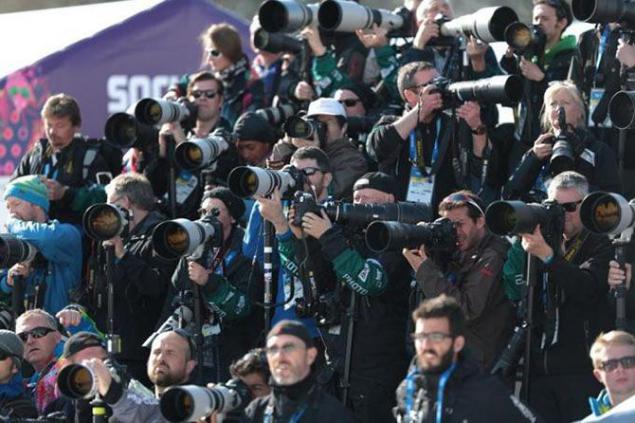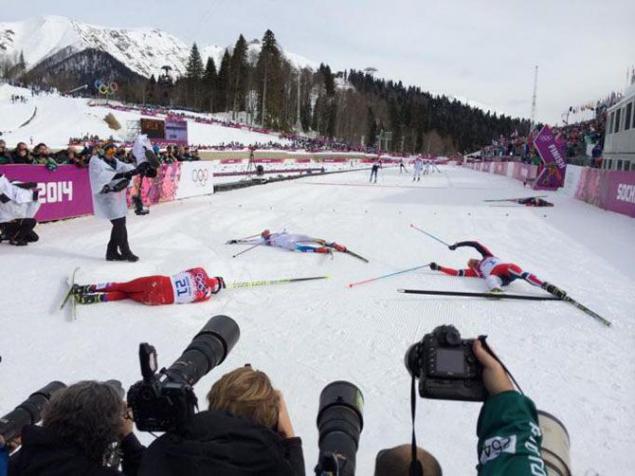 Classic sports photographer looks that way.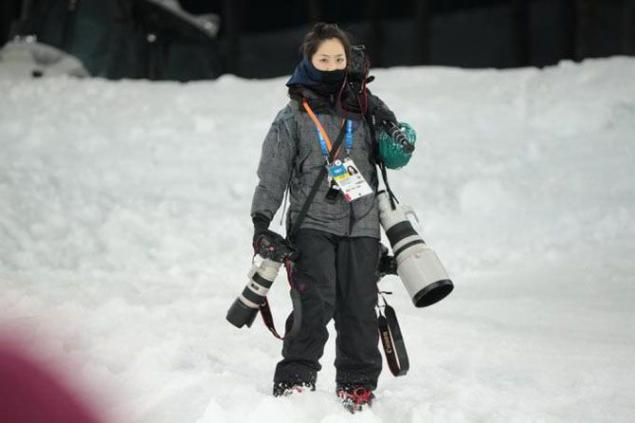 A couple more.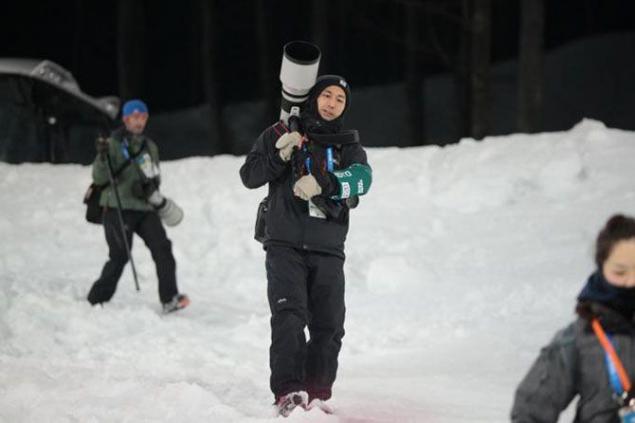 I do not know why it turned out that all three of them - the Japanese. The Europeans also do not spare the stomach and drag on itself to 20 kg of equipment.